Oncology
Oncology refers to the diagnosis and treatment of cancer. Oncology treatments may include chemotherapy, radiation, medication or surgery. Oncologists can specialize in one of three fields of oncology: medical, radiation or surgery.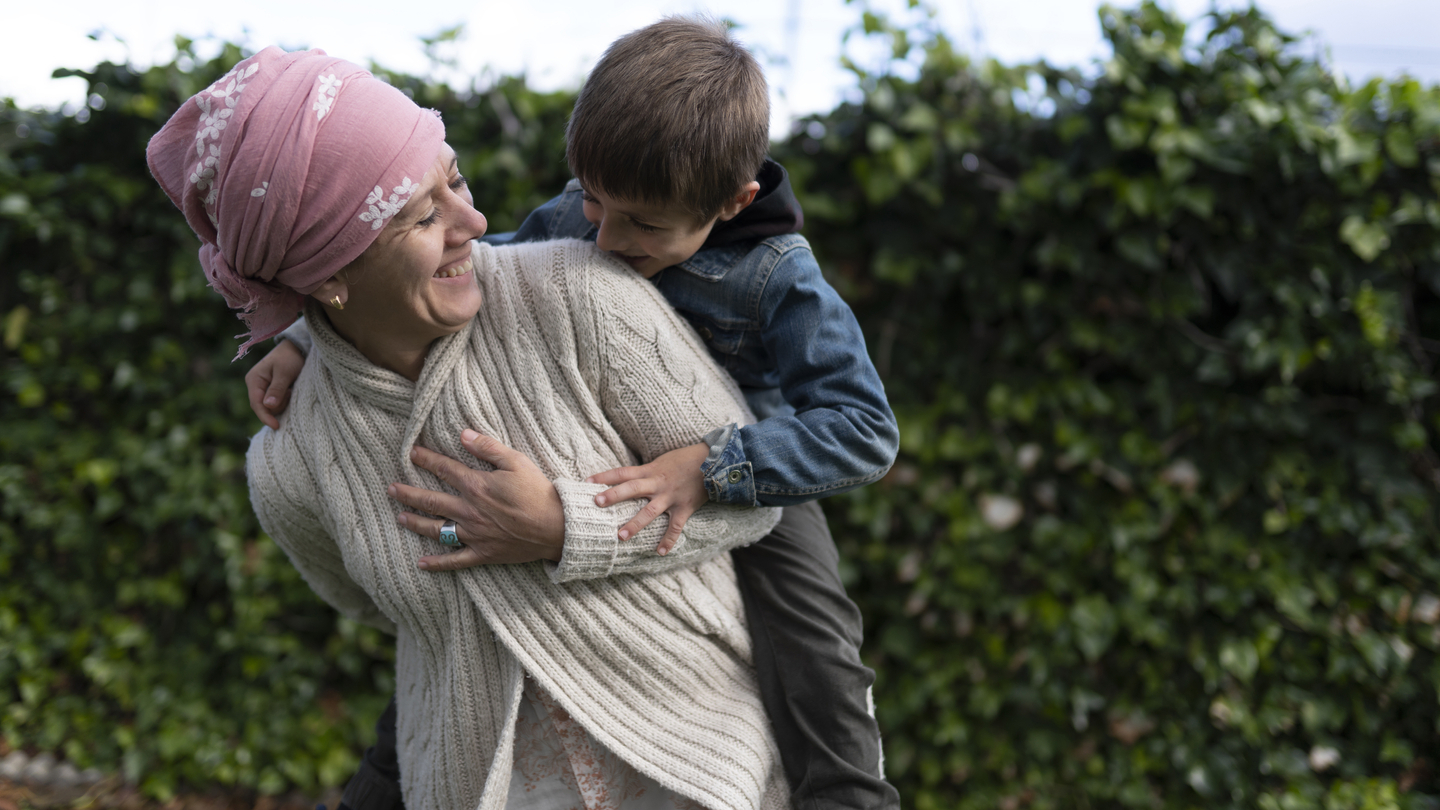 Cancer treatment in Bowling Green, Kentucky
From diagnosis through survivorship, our oncologists partner with you all the way.
A cancer diagnosis can be overwhelming, but the oncology team at TriStar Greenview Regional Hospital helps you navigate your cancer journey. We use the latest screening techniques and offer a wide range of treatments in one convenient location.
Have cancer questions?
We can help. askSARAH is a dedicated, confidential helpline for your cancer-related questions. Our specially trained nurses are available 24/7.
We can help. askSARAH is a dedicated, confidential helpline for your cancer-related questions. Our specially trained nurses are available 24/7.
About Sarah Cannon Cancer Institute
As part of Sarah Cannon, the Cancer Institute of HCA Healthcare, our family of hospitals provides comprehensive cancer services with convenient access to cutting-edge therapies for people facing cancer in our communities. From diagnosis to treatment and survivorship care, our oncology expertise ensures you have access to locally trusted care with the support of a globally recognized network.
askSARAH Helpline
Have cancer questions? We can help. askSARAH is a dedicated helpline for your cancer-related questions. Our specially trained nurses are available 24/7, and all calls are confidential. Contact askSARAH at (615) 514-2401.
Types of cancer we treat
Our cancer specialists are able to treat a variety of cancers, including:
Breast cancer
Colorectal (colon) cancer
Gastrointestinal cancer
Gynecologic cancer
Liver cancer
Lung cancer
Prostate cancer
Our oncology treatments and services
We offer a wide range of diagnostic services and treatments for cancer. You will also benefit from the resources available through the TriStar Health family of hospitals and the Sarah Cannon Cancer Institute. These relationships enable us to not only provide the best possible cancer care services, but also to equip you with the resources you need to recover fully and comfortably.
Cancer testing
Our imaging center offers the latest technologies for detecting various types of cancer. Our diagnostic services include:
Biopsy — Surgical removal of a tissue or cell sample to confirm the presence of cancer
Bone density scanning — X-rays to measure bone density
Bronchoscopy — An endoscopic technique to assess the lungs and airways
Colonoscopy — An examination of the large intestines and rectum
Computerized tomography (CT) scans — Multiple X-rays combined to create a cross-sectional image
Endoscopy — The insertion of a long, thin tube to assess an organ
Fluoroscopy — A continuous X-ray to show, in real-time, the inside of a body structure
Magnetic resonance imaging (MRI) scans — An examination using magnetic fields and radio waves to create images of your organs
Mammography — X-rays used to assess breast health
Positron emission tomography (PET) scans — Uses low-dose radioactive materials to check for abnormal cell activity
Ultrasounds — An imaging method that uses high-frequency sound waves to create images of internal body organs
Cancer treatment
We offer advanced treatment options for cancer, including:
Chemotherapy
Chemotherapy is available as an inpatient treatment option. It is a drug used to treat cancer cells. It can be administered:
Directly into a vein (intravenously)
Via injection into the muscles, spine or skin
Via tablet or capsule
Cancer surgery
As a treatment option, surgery involves removing a tumor and nearby tissue. A surgical oncologist may also recommend removing all or part of an organ in certain cases. Types of surgery we perform include:
Esophagectomy — Partial removal of the esophagus
Gastrectomy — Removal of all or part of the stomach
Lumpectomy — Removal of abnormal breast tissue
Mastectomy — Partial or complete removal of one or both breasts
Nephrectomy — Removal of one or both kidneys
Orchiectomy — Removal of one or both testicles
Thyroidectomy — Removal of all or part of the thyroid gland
We will typically recommend the least invasive methods that meet your treatment goals. Options for minimally invasive surgery include:
Hysterectomy — Removal of the uterus
Prostatectomy — Partial or complete removal of the prostate
Thoracic surgery — Surgery related to organs in the chest, including the esophagus, heart, lungs and trachea
Other cancer treatment options
We offer several other types of cancer treatment, which your doctor may recommend independently or in different combinations. Some of these options include:
Neodymium or Nd:YAG lasers — Lasers guided through an endoscope to shrink or destroy a tumor
Radiation therapy — Using X-rays, protons or other types of energy to treat cancer
Radiofrequency ablation (RFA) — Using electrical activity and heat to treat cancer
Radioactive iodine — A drug used to treat thyroid cancer
Tumor embolization — Cutting off the blood supply or delivering medicine directly to a tumor
Genetic testing
Genetic testing can be used to estimate your risk of developing certain types of cancer. During the screening, we will evaluate your genes, chromosomes and proteins for changes related to certain types of cancer. Your oncologist can then use this information to recommend preventive care.
Palliative care and hospice care
Our cancer services include palliative care and hospice care. Both are designed to help you live as comfortably as possible with a cancer diagnosis. Palliative care can begin with your first treatment. Hospice is a specialized service reserved for terminally ill patients. Both types of care incorporate physical, psychological and spiritual support.
Looking for a location?
We also offer quality care at these other locations in our extended network.
Thrive Blog
Read our blogs to learn about preventive care and ways you can lead a healthier lifestyle.