Surgery
Surgery is a branch of medicine that involves treating diseases or injuries by adjusting or removing organs, tissues or bones. Surgery includes both necessary procedures like cardiac surgery, or elective procedures such as joint replacement.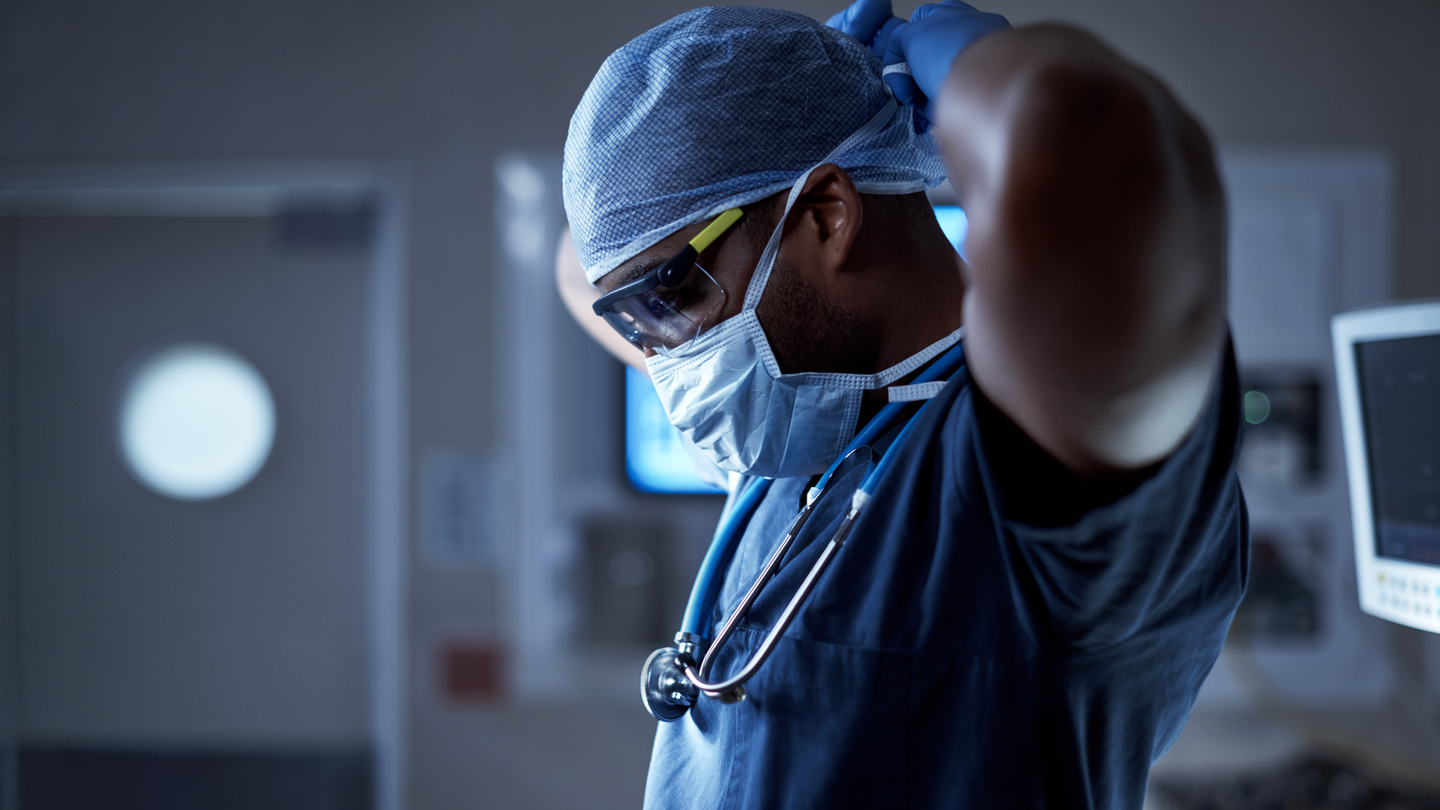 Surgical care in Southern Kentucky
When you need surgery, we'll help you be comfortable and confident in your care here.
Surgeons at TriStar Greenview Regional Hospital specialize in everything from joint replacements to neurosurgery, offering minimally invasive and robotic techniques. After your procedure, our physical therapists will help you fully recover.
Need a physician referral?
TriStar MedLine can help. We are available by phone Monday through Friday from 7:00am to 7:00pm CST.
TriStar MedLine can help. We are available by phone Monday through Friday from 7:00am to 7:00pm CST.
Types of conditions our surgeons treat
Ensuring you have access to comprehensive surgical care is one of our priorities. Our surgeons specialize in treating a wide range of conditions, including:
Appendicitis
Cataracts
Gastrointestinal issues
Gynecological complications
Hip, joint and spine injuries
Prostate conditions
Tonsillitis
Surgical services we offer
From minimally invasive techniques to traditional, open surgeries, our skilled surgeons are equipped to perform a range of procedures. We tailor your treatment plan to your unique needs, providing you with the best possible outcome.
Types of surgical procedures we offer
Our surgeons use the latest technologies and techniques to perform a range of surgeries, including:
Cataract surgery
Gastrointestinal surgery, including colon surgery and gallbladder removal
General surgery, including adenoidectomy, appendectomy and tonsillectomy
Gynecological surgery, including breast surgery and procedures related to the reproductive system
Orthopedic surgery, including joint replacement and spine care
Plastic and reconstructive surgery, including liposuction, face lifts and breast augmentation
Prostate surgery, including prostatectomy or resection of the prostate
Endoscopy
Your doctor may recommend a minimally invasive procedure using an endoscope to diagnose a condition or confirm the effectiveness of treatment. An endoscope is a thin tube with a camera and light on the end that is used to help doctors examine different parts of the body. Examples of endoscopic procedures we perform include:
Biopsies, which remove a cell or tissue sample to check for cancer
Colonoscopies, which examine the large and small bowel via colonoscope
Bronchoscopies, which examine the lungs and air passages via bronchoscope
Esophagus scopes, which examine the esophagus, stomach and upper duodenum via endoscope
PH monitoring, which measures how often stomach acid enters the esophagus
Robotic surgery
Through robot-assisted technology, our surgeons can operate with greater precision using smaller incisions than traditional surgery. Benefits include:
Faster recovery
Less pain
Less scarring
Shorter hospital stays
During robot-assisted surgery, your surgeon sits at a control panel and guides the surgical instruments. This console provides a 3D, high-definition view of your anatomy with accurate depth perception, and it allows the surgeon to control the robotic arms. These arms manipulate tissue with more dexterity and accuracy than what is humanly possible.
We offer robotic surgery in the following areas:
General surgery, including gallbladder removal, hernia repair and colon resection
Gynecology, including hysterectomies, myomectomies and surgeries for uterine conditions
Urology, including prostatectomies and other types of surgery for prostate cancer
Rehabilitation after surgery
For many patients, physical therapy is an important part of the recovery process. If needed, we can connect you with a professional who will provide guidance on the best ways to restore strength, balance and mobility after your procedure. We also offer neurorehabilitation, a special type of neurological care tailored to manage symptoms related to disorders affecting the central nervous system.
Looking for a location?
We also offer quality care at these other locations in our extended network.