TriStar Southern Hills Medical Center invests $30 million to support community's growing healthcare needs
TriStar Southern Hills is continuing to invest in the increased healthcare needs of South Nashville and surrounding communities by completing projects to expand access and improve patient care.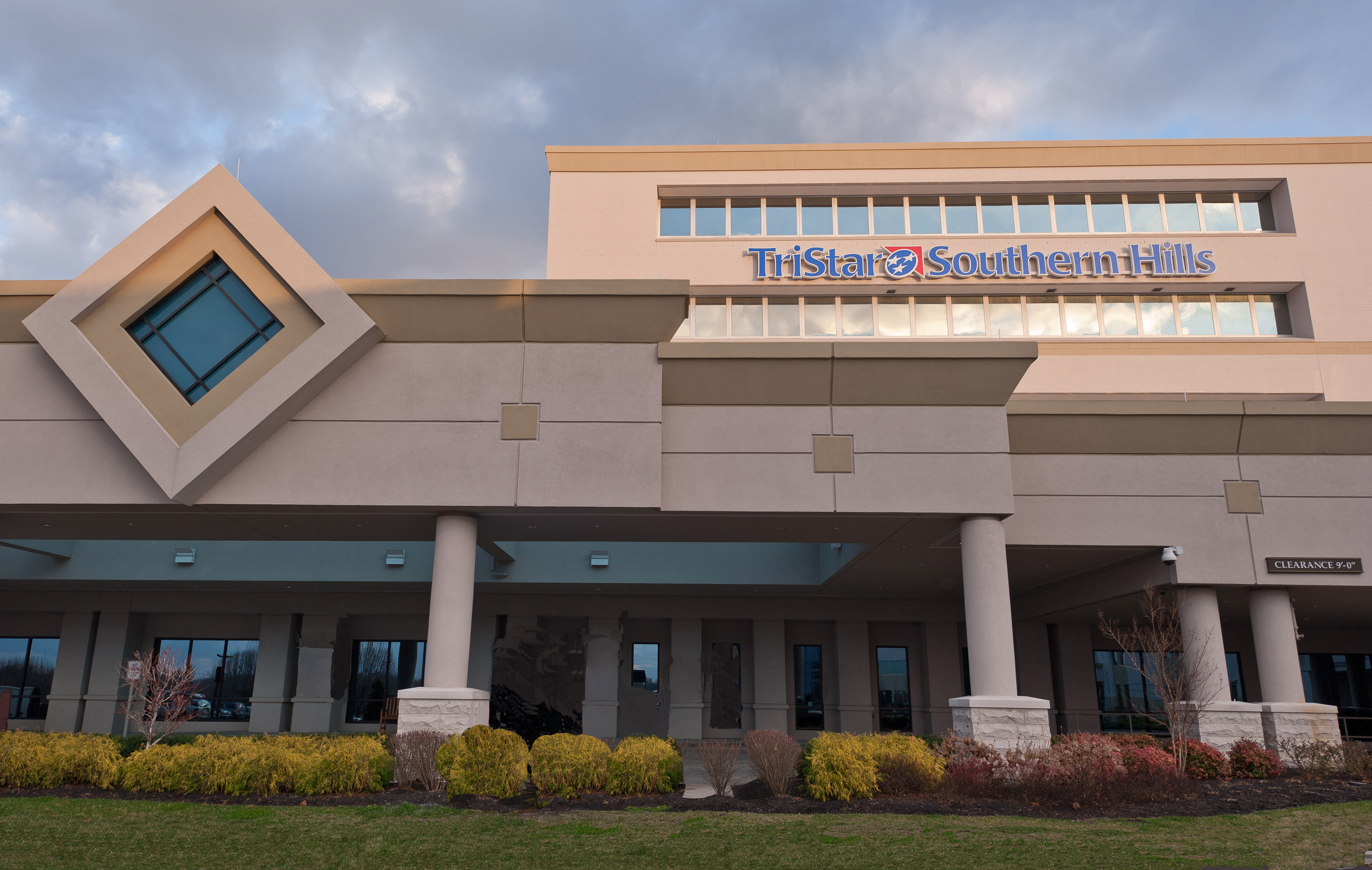 Nashville, TN — TriStar Southern Hills Medical Center, an affiliate of HCA Healthcare, is continuing to invest in the increased healthcare needs of South Nashville and surrounding communities with enhanced services and a steadfast commitment to providing excellent patient care. In the last year, the hospital launched or completed projects exceeding $30 million to expand access and improve patient care.
Significant investments include:
Renovation of six operating rooms with new technology that provides superior visibility during surgery - $18.7 million. Fully integrated operating rooms provide in-field monitors for clear visualization of O-arm, C-arm, and navigation images, and improve visualization during laparoscopic procedures. The advanced imaging technology optimizes patient outcomes.
Addition of a new cardiac catheterization lab (cath lab) with advanced imaging and measuring tools - $1.38 million. The integrated Optical Coherence Tomography (OCT) system enhances visualization inside the blood vessels, achieving better outcomes for patients. The multi-user customizations allow use for peripheral procedures.
Completion of the TriStar Century Farms free-standing emergency department in Antioch provides potentially life-saving care closer to home - $9.22 million.
Century Farms Medical Office Building construction project to meet outpatient growth needs - $1.5 million. The project will allow additional healthcare services to be provided in the Antioch community.
"Investing in our community has been a longstanding legacy of TriStar Southern Hills and our enterprise partner, HCA Healthcare," said TriStar Southern Hills Medical Center CEO Drew Tyrer. "Expanding our outreach and implementing the latest technological advancements are what our patients need and deserve."
Quality care
TriStar Southern Hills recently received its 10th consecutive "A" Leapfrog Hospital Safety Grade, recognizing its efforts to protect patients from preventable harm and error. The hospital was recognized by Healthgrades as:
One of America's 100 Best Hospitals for Critical Care.
Named among the top 5% in the nation for critical care and the top 10% in the nation for treatment of stroke and overall pulmonary services in 2023.
Recipient of Healthgrades 2023 Critical Care, Stroke Care and Pulmonary Care Excellence Awards.
Healthgrades five-star recipient for the treatment of heart attack, heart failure, diabetic emergencies, respiratory failure, sepsis, GI bleeding, colorectal surgeries, hip fracture and pneumonia in 2023.
"We are humbled by the efforts of the hundreds of physicians and clinical colleagues that provide evidence-based care for our patients each year," said Tyrer.
Economic impact and community support
As one of the largest employers in South Nashville, TriStar Southern Hills proudly employs approximately 680 colleagues. In 2021, TriStar Southern Hills paid close to $500,000 in taxes, significantly contributing to the community's essential services for the residents of Davidson County.
"We have been caring for South Nashville and the surrounding areas for over 40 years," said Tyrer. "We appreciate being a trusted partner for the community and we will remain committed to the care and improvement of human life for the patients we serve."
Published:
October 27, 2022
Location:
TriStar Southern Hills Medical Center
Related Newsroom Articles