Pancreatic cancer
Pancreatic cancer is diagnosed when cancer cells are found within the tissue of the pancreas. When pancreatic cancer occurs, the cells that produce the digestive fluids or hormones in the pancreas grow out of control, typically resulting in a tumor.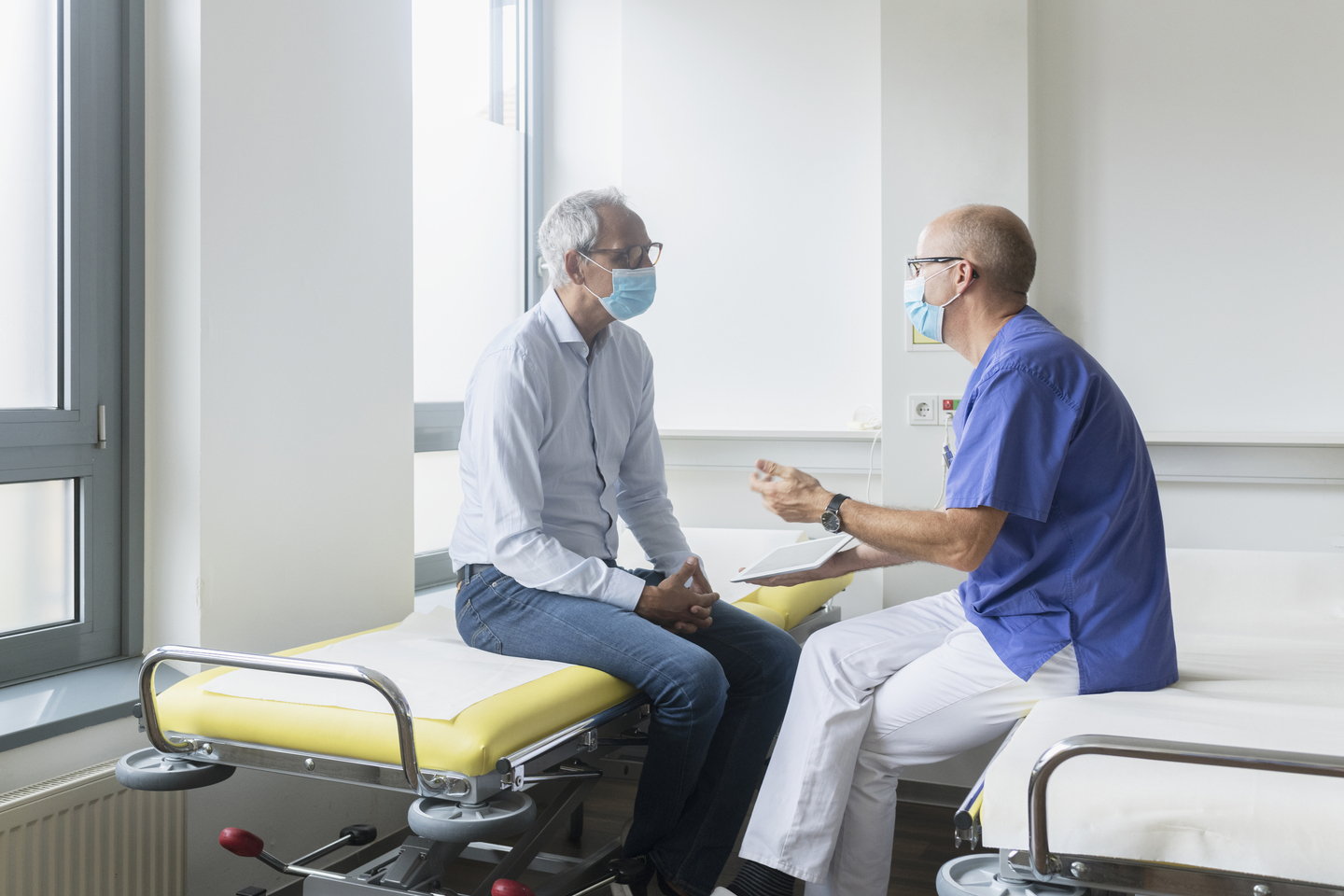 Pancreatic cancer care in Nashville, Tennessee
Our dedicated pancreatic cancer specialists are here to help you face this head on.
At TriStar Health, our oncologists consider your lifestyle, symptoms and risk factors while making a personalized treatment plan. We walk with you from initial diagnosis to final treatment and recovery.
Pancreatic cancer symptoms
Very problematic symptoms can accompany a pancreatic cancer diagnosis. Some common symptoms of pancreatic cancer to speak with your doctor about immediately include:
Abdominal pain
Blood clots
Gallbladder or liver enlargement
Jaundice (yellowing of the skin and eyes)
Loss of appetite
Nausea or vomiting
Unexplained weight loss
Pancreatic cancer treatments and services
From diagnosis to treatment options such as surgery or radiation therapy, our pancreatic cancer specialists are here to help you overcome your pancreatic cancer.
Pancreatic cancer screening and diagnosis
Because pancreatic cancer often does not cause symptoms until it has spread to other organs, it often goes undetected until the later stages when it is harder to treat. However, it can be detected using routine medical imaging exams and diagnostic tests, such as:
Angiogram
Biopsy
Blood test
Computerized tomography (CT) scan
Magnetic resonance imaging (MRI) scan
Ultrasound
Pancreatic cancer treatment options
As with any condition, treatment options depend on the type and stage of the disease, overall health and your personal preference. We encourage you to take the time to learn about the treatment options available to ensure you are comfortable and prepared for the treatment process.
Your care plan may include:
Chemotherapy
Medication-assisted therapy
Radiation therapy
Surgery (laparoscopy or tumor removal)
Targeted therapy
Cancer support
We do not want you to manage your cancer diagnosis alone. That is why TriStar Health hospitals assign a nurse navigator to each cancer patient. The role of a nurse navigator is to help you manage the physical and emotional challenges cancer brings, while simultaneously coordinating all of your cancer care.
For ongoing care outside of the clinical setting, the Greater Nashville area hosts a variety of cancer support groups to assist you and your loved ones as you move through your cancer journey.
About Sarah Cannon Cancer Institute
As part of Sarah Cannon, the Cancer Institute of HCA Healthcare, our family of hospitals provides comprehensive cancer services with convenient access to cutting-edge therapies for people facing cancer in our communities. From diagnosis to treatment and survivorship care, our oncology expertise ensures you have access to locally trusted care with the support of a globally recognized network.
askSARAH Helpline
Have cancer questions? We can help. askSARAH is a dedicated helpline for your cancer-related questions. Our specially trained nurses are available 24/7, and all calls are confidential. Contact askSARAH at (615) 514-2401.
Looking for a location?
We also offer quality care at these other locations in our extended network.
Thrive Blog
Read our blogs to learn about preventive care and ways you can lead a healthier lifestyle.