Bone cancer
Bone cancer, also called skeletal cancer, is a rare cancer that begins in the cells that make up the bone. Doctors may order blood tests and imaging studies to diagnose cancers of the bone. Treatments may include surgery, chemotherapy and radiation.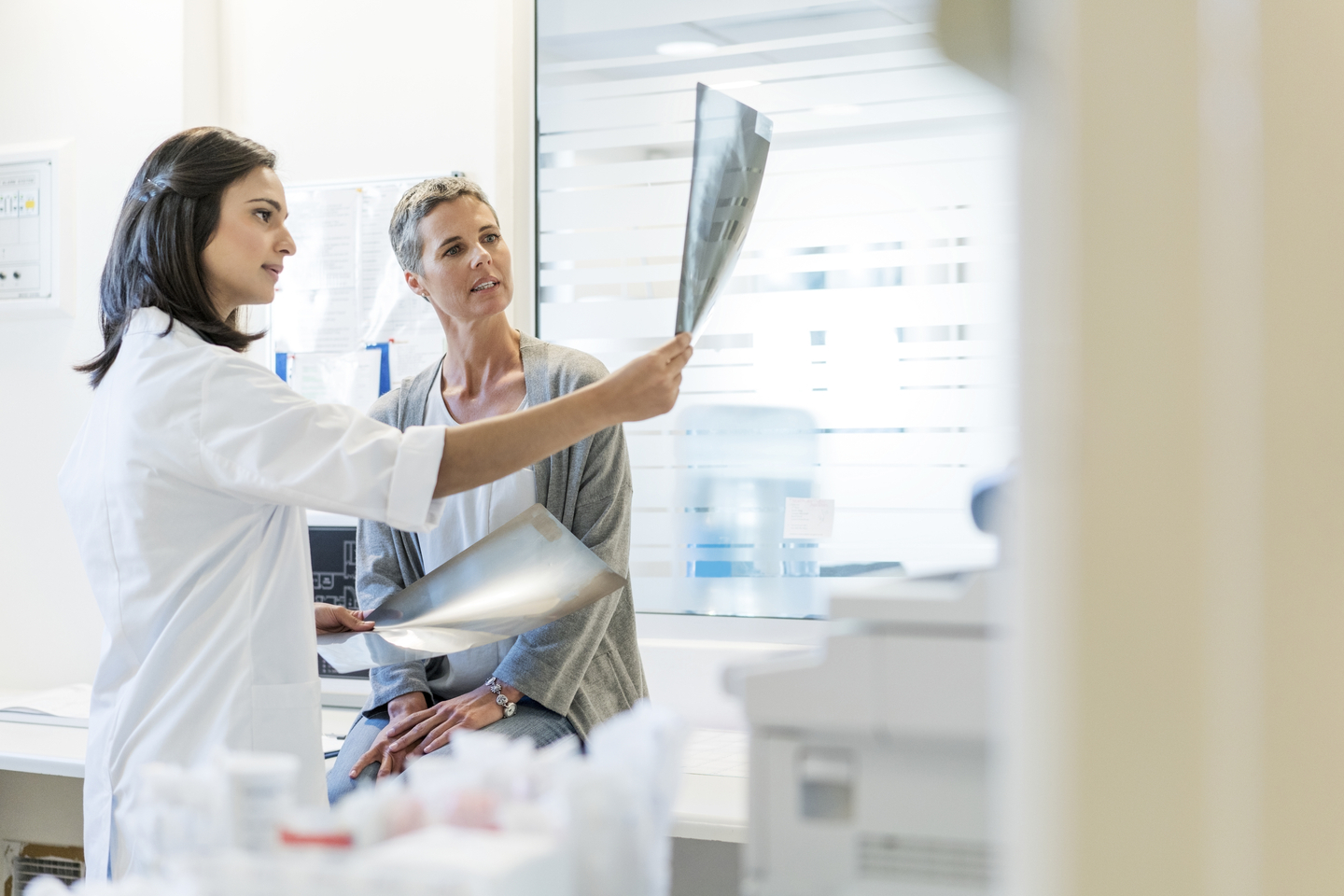 Bone cancer specialists in Nashville, Tennessee
From diagnosis to recovery, we support you and your family as you navigate bone cancer.
TriStar Health provides specialized teams of oncologists, surgeons and nurses. They give you compassionate medical and emotional care if you have bone cancers like osteosarcoma.
Treatments and services we provide for bone cancer
We are committed to providing you with high-level, specialized care, which is why we offer you a variety of treatment and support options. We will work with you to find the best possible care plan specific to you.
Bone cancer treatments and care
A diagnosis of bone cancer may bring with it feelings of anxiety, fear and even anger. Our team of experts is here to assist you with every challenge you may face and offer compassionate support at every step. We offer a range of care options so that you and your care team can build the best treatment plan for you.
Sarcoma and osteosarcoma treatments
Sarcoma and osteosarcoma are similar forms of cancer, with osteosarcoma originating in the bones, and sarcoma originating in the tissue. Whichever you or your loved one has been diagnosed with, the treatment is the same. We offer three primary methods of treatment: radiation therapy, chemotherapy and surgery to remove affected bone or tissue.
Bone marrow transplants
Bone marrow transplants are needed when the bone marrow, which produces red blood cells, becomes damaged. In this procedure, healthy cells from a donor are placed in your body to help your bone marrow recover and produce healthy cells again. This procedure takes place after radiotherapy and/or chemotherapy treatments for cancer have been completed.
Cancer support groups
We understand that sometimes what you need is a listening ear. That's why we value our connections to support groups across middle Tennessee, so that we can match you with a group that suits your specific needs. Whether you're handling your own diagnosis, the diagnosis of a loved one or you are stepping into survivorship, support groups can offer you much needed support and friendship. We invite you to explore our support group page or ask your nurse navigator for more information.
About Sarah Cannon Cancer Institute
As part of Sarah Cannon, the Cancer Institute of HCA Healthcare, our family of hospitals provides comprehensive cancer services with convenient access to cutting-edge therapies for people facing cancer in our communities. From diagnosis to treatment and survivorship care, our oncology expertise ensures you have access to locally trusted care with the support of a globally recognized network.
askSARAH Helpline
Have cancer questions? We can help. askSARAH is a dedicated helpline for your cancer-related questions. Our specially trained nurses are available 24/7, and all calls are confidential. Contact askSARAH at (615) 514-2401.
Looking for a location?
We also offer quality care at these other locations in our extended network.
Thrive Blog
Read our blogs to learn about preventive care and ways you can lead a healthier lifestyle.