Orthopedic care
Orthopedic doctors, called orthopedists, take care of bones and joints. This includes knee pain, total joint replacement, issues that impact your spine and more. You might need to see an orthopedist if you have arthritis or osteoporosis, or if you've had a recent sprain, strain or broken bone.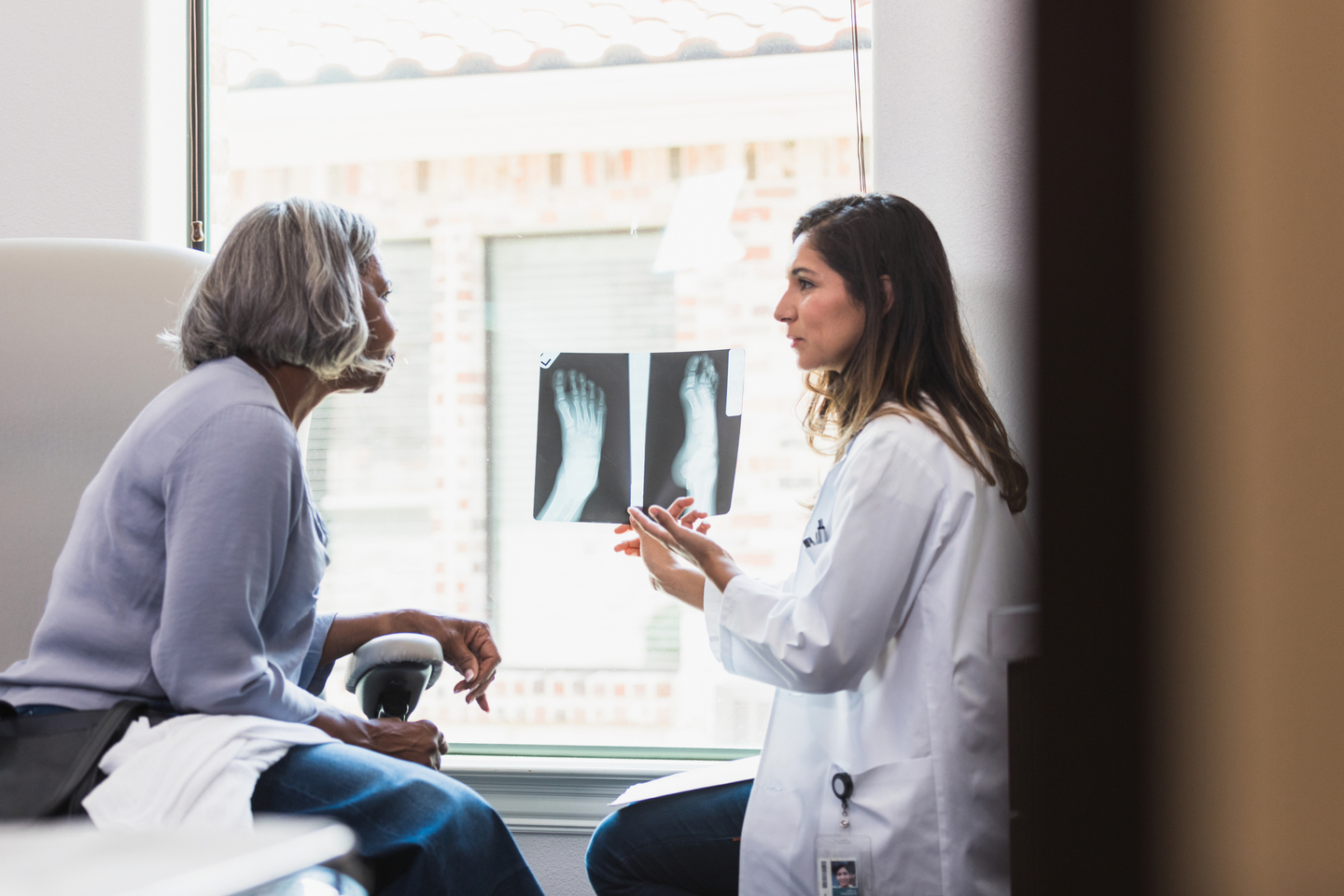 Orthopedics in Nashville, Tennessee
Our South Nashville orthopedic team specializes in minimally invasive treatments and surgeries for your bone and joint health.
The Joint and Spine Center at TriStar Southern Hills Medical Center is dedicated to your wellness. The orthopedic specialists at our 20-bed, boutique concept center expertly treat conditions and injuries affecting the muscles, bones, spine and joints using the most advanced and effective techniques.
Need a physician referral?
TriStar MedLine can help. We are available by phone Monday through Friday from 7:00am to 7:00pm CST.
TriStar MedLine can help. We are available by phone Monday through Friday from 7:00am to 7:00pm CST.
Orthopedic conditions we treat
Our Joint and Spine Center team is committed to getting you back to an active lifestyle. We treat a variety of bone, joint and spine conditions including:
Anterior cruciate ligament (ACL) injuries
Carpal tunnel syndrome
Degenerative disc disease
Dislocations and fractures
Herniated discs
Neck, spine and back pain
Osteoporosis
Rotator cuff injuries
Scoliosis
Spinal fractures
Spinal stenosis
Sports injuries
Sprains and strains
Orthopedic services at the Joint and Spine Center
From arthritis and chronic joint pain to surgery for osteoporosis and carpel tunnel, our skilled orthopedic surgeons are experienced in a wide range of surgical procedures.
Orthopedic treatment options
We will begin treatment with the safest and simplest options, such as rest or splinting. If your injury or illness is resulting from another treatable condition, such as diabetes or a hormone disorder, we may address that issue first to see if your health improves.
Other treatment options for orthopedic injuries and illnesses include:
Noninvasive pain management
Physical therapy
Steroid injections
Surgery
Arthroscopy
An arthroscope is an instrument that looks like a long tube with a miniature camera on the end. During an arthroscopy, the instrument is surgically guided to examine a joint. This minimally invasive procedure is performed to:
Diagnose an injury or disease
Remove bone or cartilage
Repair tendons or ligaments
Joint replacement
Joint replacement is a surgical operation. Parts of a damaged or arthritic joint are removed and replaced with a plastic, ceramic or metal device, referred to as a "prosthesis." The prosthesis is designed to give you the same range of motion as a healthy, normal joint.
Types of joint replacement surgery we perform include:
Knee replacement
Hip replacement
Shoulder replacement
Diagnostic services
Orthopedic care starts with imaging tests. For example, X-rays are commonly used to check for fractures or dislocations. We also offer advanced diagnostic exams, such as bone density tests, to detect osteoporosis and other serious conditions.
Looking for another location?
We also offer quality care at these other locations in our extended network.
Thrive Blog
Read our blogs to learn about preventive care and ways you can lead a healthier lifestyle.