Weight loss surgery
Weight loss surgery, also known as bariatric surgery, is performed on patients with obesity. There are several types of bariatric procedures, but all focus on making modifications to the digestive system with the goal of significant weight loss.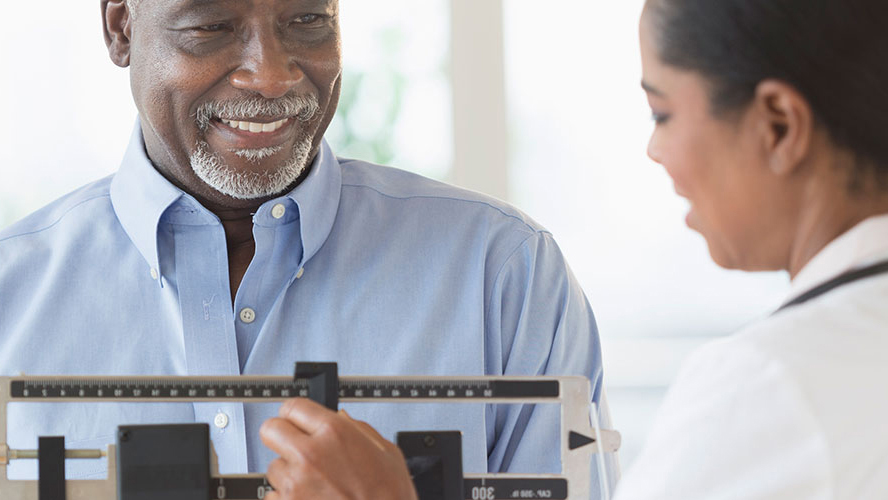 Bariatric surgery in South Nashville
If you're battling obesity, you know managing your weight is difficult. We partner with you to make it easier.
Our Brentwood-area surgical team is dedicated to helping you reclaim your health on your weight loss journey. We understand that obesity can affect your quality of life and increases your risk of developing other diseases like diabetes, hypertension and sleep apnea. Our team at TriStar Southern Hills Medical Center offers surgical solutions to help you finally lose the weight and keep it off, becoming a more active participant in your health and your life.
Need a physician referral?
TriStar MedLine can help. We are available by phone Monday through Friday from 7:00am to 7:00pm CST.
TriStar MedLine can help. We are available by phone Monday through Friday from 7:00am to 7:00pm CST.
Bariatric procedures we offer
Our bariatric surgery options have a shared aim to decrease food intake and enable rapid weight loss and improved health.
Minimally invasive procedures
Our procedures — laparoscopic sleeve gastrectomy and laparoscopic Roux-en-Y gastric bypass — are performed using minimally invasive techniques. This means our bariatric surgeons can execute these procedures using tiny incisions with specialized surgical instruments. Some of the benefits of minimally invasive surgery include:
Lowered risks of complications and infections
Reduced postsurgical pain
Shortened hospital stays
Shorter overall recovery time
A team of dedicated professionals
Our weight loss surgery staff is dedicated to helping you establish and meet your weight loss goals. When you choose bariatric surgery at TriStar Southern Hills, you can expect high-quality surgical services and compassionate follow-up care. You can also expect:
Faster recovery time — all procedures are laparoscopic or robotic-assisted
Physician-established protocols for your care plan
Psychologist-led support groups for patients before and after surgery
What to expect
Before surgery, our team will ensure you are a good candidate for weight loss surgery. This will include a documented attempt at weight loss and establishment of an exercise and diet plan.
First, be prepared for your recovery time. Initial recovery from weight loss surgery typically takes two to three weeks, so it is necessary to plan to take time off work and from daily activities. During the time after your surgery, we will educate you about what your post-surgery diet should look like. You will have regular visits with a dietician and your surgeon to keep you on track.
Results of your bariatric surgery will vary as each patient's success story is different. In general, most patients lost between 60 to 70 percent of their excess weight.
Our bariatric seminar
Learn more about our program by attending one of our Weight Loss Surgery Seminars. Seminars are available in South Nashville and Mt. Juliet. For more information about our weight loss surgical options or to register for a seminar, please call (615) 834-7204 or email SHMC.Bariatrics@HCAhealthcare.com.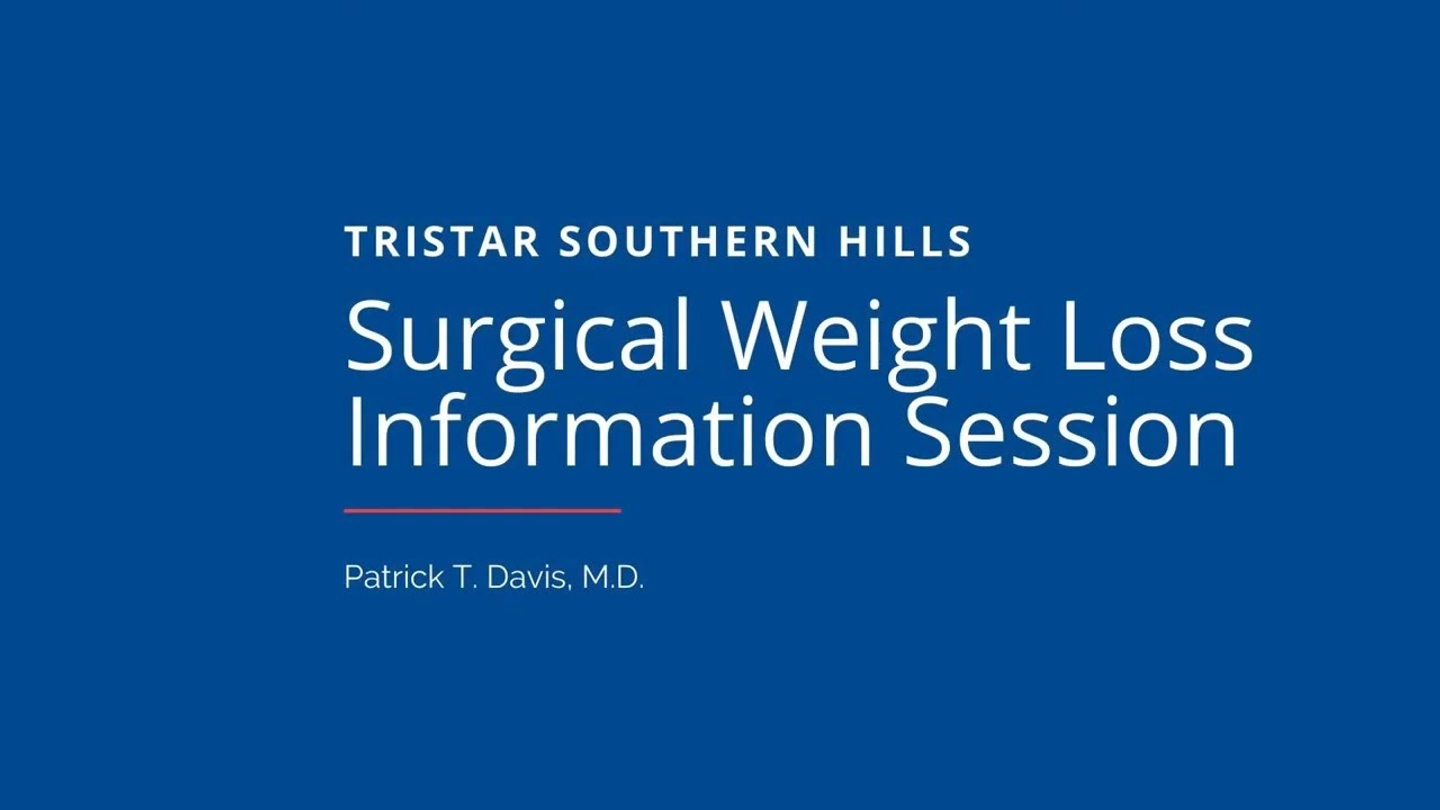 Looking for a location?
We also offer quality care at these other locations in our extended network.
Thrive Blog
Read our blogs to learn about preventive care and ways you can lead a healthier lifestyle.