Imaging services
Imaging services refers to the performance of imaging exams for better visualization and treatment of medical conditions. Different exams allow radiologists and physicians to view structures and activity within the body. Imaging exams are vital for diagnosis and there are a wide range of tests that can be performed.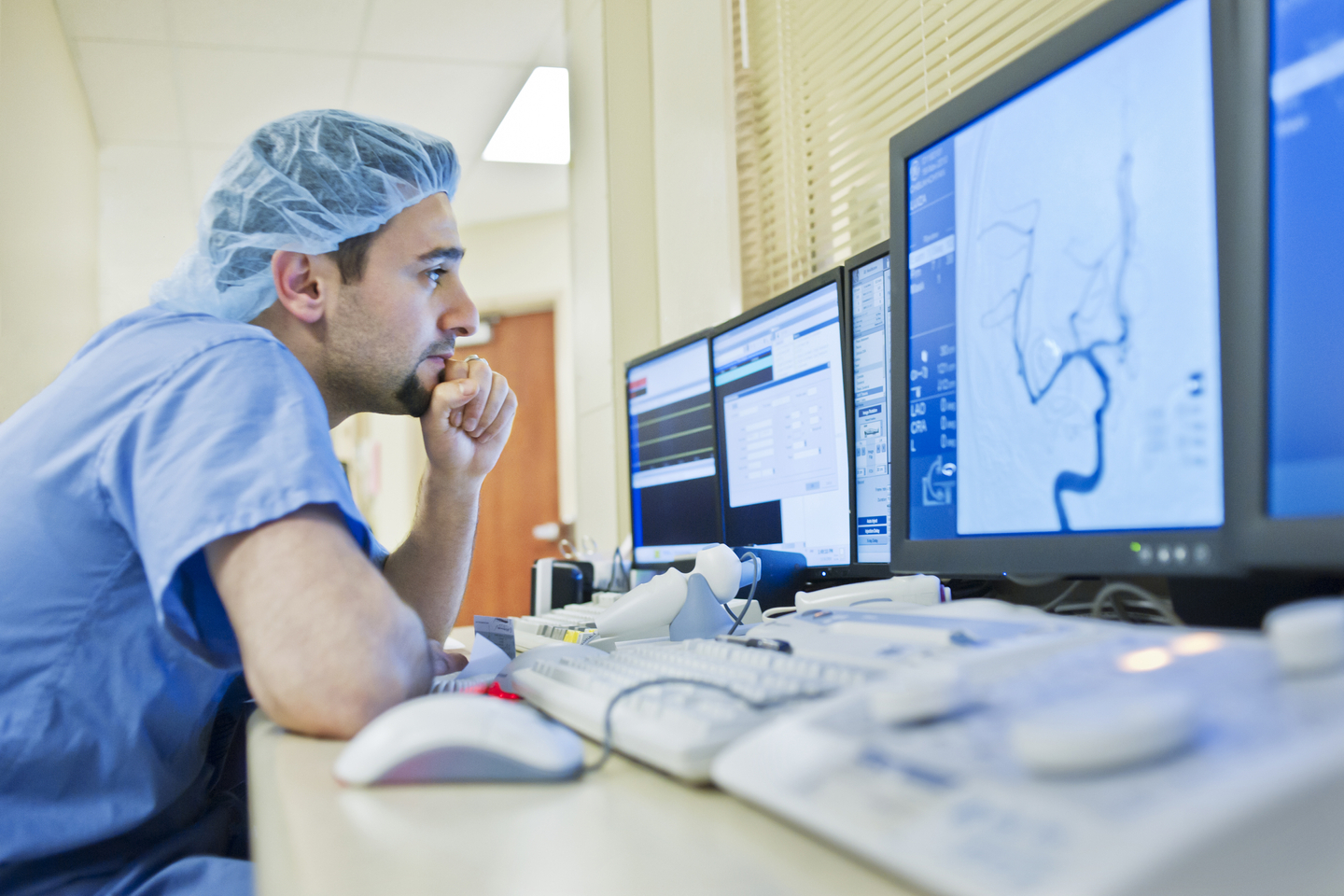 Imaging center in South Nashville, Tennessee
We provide the Nashville area with exceptional imaging services to diagnose and treat a range of conditions.
At TriStar Southern Hills Medical Center, we offer advanced imaging services in a comfortable setting. Our radiologists are trained to administer a range of imaging tests with precision and compassion. Whether you are coming in for a routine checkup or need a specialized scan to diagnose a condition, you will always exceptional care.
Screening mammogram
You can now schedule a screening mammogram online.
You can now schedule a screening mammogram online.
Our imaging services
We offer a number of diagnostic imaging tests, including magnetic resonance imaging (MRI) scans, computerized tomography (CT) scans and bone densitometry.
Imaging tests we offer
Diagnostic imaging is an essential part of preventive healthcare. It is also vital to early cancer detection and treatment, as well as the first step to quickly and effectively treating time-sensitive, possibly life-threatening symptoms, such as chest pain or signs of stroke.
Computed tomography (CT) scans
CT scans use X-ray technology to take multiple images of organs, bone, soft tissue, blood vessels and other areas of the body. This creates a detailed, cross-sectional picture of a bodily structure.
Dual energy X-ray absorptiometry (DEXA) scans
DEXA scans use X-ray imaging to measure bone density. These tests help doctors detect and treat orthopedic conditions, such as osteoporosis.
Fluoroscopies
A type of nuclear medicine, fluoroscopies use contrast dye. The patient ingests the material, and then a technician can use X-rays to watch the liquid move through the body.
Magnetic resonance imaging (MRI) scans
MRIs use a magnetic field and radio waves to create highly detailed pictures of organs and other body structures.
MRIs can be used to examine almost any part of the body, including the brain and spinal cord, nerves, joints, breasts, heart and other internal organs. The results of these scans help diagnose your condition so that our doctors can devise an effective treatment plan for you.
Ultrasounds
Ultrasounds use high-frequency sound waves to create a detailed image of an organ or similar structure.
Ultrasounds are used for many reasons, including to:
Assess joint inflammation (synovitis)
Check your thyroid gland
Detect genital and prostate problems
Diagnose gallbladder disease
Examine a breast lump
View the uterus and ovaries during pregnancy and monitor the developing baby's health
X-rays
X-rays use electromagnetic radiation to generate images of bodily structures. Many other tests, such as mammograms and DEXA scans, use X-ray technology.
Interventional radiology
Sometimes, our interventional radiologists will use minimally invasive, targeted treatments instead of traditional surgical techniques. These procedure are used to treat a variety of conditions and are performed with local anesthesia and intravenous sedation. They are guided by radiological imaging techniques, such as X-rays, MRI scans, fluoroscopies, ultrasounds and CT scans.
Interventional radiology is associated with several benefits, including:
Reduced risk, pain and recovery times
The ability to perform most procedures on an outpatient basis or with a minimal hospital stay
Usually no need for general anesthesia
Preparing for a visit to our hospital
We offer tips on how to prepare for an imaging test, and information about where to park when you arrive at our hospital.
Preparing for your imaging test
Before scheduling a test, your radiologist will discuss:
Any allergies you have or current medications you are taking
Whether you might be pregnant
Your medical history
This information helps radiologists and doctors recommend the safest, most effective imaging methods for you.
---
Directions to our imaging centers
Our imaging services are offered at two locations at TriStar Southern Hills. At each location, all of our radiologists are board–certified by the American College of Radiology.
For imaging services at TriStar Southern Hill Medical Center, turn into the medical campus from Wallace Road. Follow signs to the front entrance and nearby parking.
For imaging services at our Women's Imaging at TriStar Southern Hill East, continue half a mile east down Wallace Road, past our main hospital campus. Parking is available outside the building. Please note that this location only offers mammography and outpatient ultrasound services.
---
Preparing for your imaging test
Directions to our imaging centers
Looking for another location?
We also offer quality care at these other locations in our extended network.