Oncology
Oncology refers to the diagnosis and treatment of cancer. Oncology treatments may include chemotherapy, radiation, medication or surgery. Oncologists can specialize in one of three fields of oncology: medical, radiation or surgery.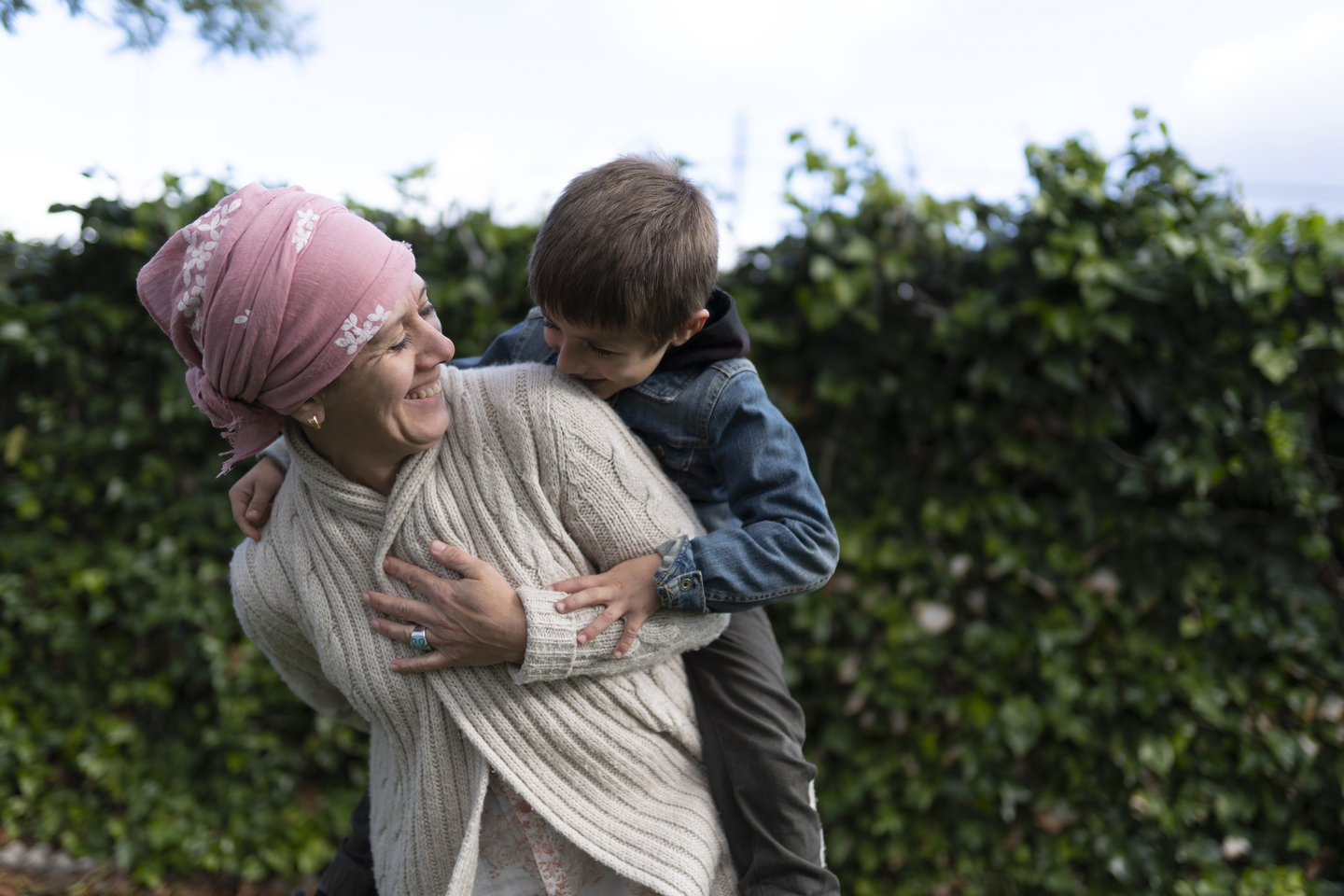 Oncologists in Smyrna, Tennessee
We are here for you and your family throughout your entire cancer journey.
At TriStar StoneCrest Medical Center, we know the impact a cancer diagnosis has on your life. Our oncologists help you access all the resources you need — advanced diagnostics, innovative treatments, ongoing physical therapy and support groups.
Have cancer questions?
We can help. askSARAH is a dedicated, confidential helpline for your cancer-related questions. Our specially trained nurses are available 24/7.
We can help. askSARAH is a dedicated, confidential helpline for your cancer-related questions. Our specially trained nurses are available 24/7.
About Sarah Cannon Cancer Institute
As part of Sarah Cannon, the Cancer Institute of HCA Healthcare, our family of hospitals provides comprehensive cancer services with convenient access to cutting-edge therapies for people facing cancer in our communities. From diagnosis to treatment and survivorship care, our oncology expertise ensures you have access to locally trusted care with the support of a globally recognized network.
askSARAH helpline
Have cancer questions? We can help. askSARAH is a dedicated helpline for your cancer-related questions. Our specially trained nurses are available 24/7, and all calls are confidential. Contact askSARAH at (615) 514-2401.
Related Specialities
This is the lead-in copy that can provide a reinforcing statement.
Types of cancer we treat
Our oncologists offer comprehensive care to treat a wide range of cancers, including:
Bone cancer
Brain cancer
Breast cancer
Colorectal (colon) cancer
Gastrointestinal cancer
Gynecologic cancer
Liver cancer
Lung cancer
Prostate cancer
Bladder cancer
Head and neck cancer
Metastatic cancer
Skin cancer
Cancer treatments and services we offer
We tailor our oncology services to your type and stage of cancer.
Cancer care
In addition to the newest minimally invasive procedures and innovative, research-based approaches, we offer the benefits of all major treatment methods. This includes:
Chemotherapy
Chemotherapy is a drug that kills cancer cells. It can be given intravenously (through an IV inserted into a vein), but this treatment is also available as creams, pills or shots.
Chemotherapy may be used on its own to treat cancer. Your oncologist may also recommend a wider treatment plan that includes surgery or radiation therapy.
Minimally invasive cancer surgery
Our surgical suites offer patients the most advanced procedures available, including:
Laser surgery — surgery using light beams instead of traditional tools, such as scalpels
Microscopic surgery — surgery performed on very small structures
Video-guided surgery — use of ultrasound, magnetic resonance images (MRI) or computerized tomography (CT) scans to guide surgery
Radiation therapy
Our hospital offers several forms of radiation therapy, including intensity-modulated radiation therapy. This treatment uses photon beams to precisely target cancer cells.
Physical therapy for lymphedema
Lymphedema is a condition in which fluid collects in tissues, causing swelling. It is a risk factor for patients undergoing any type of cancer treatment affecting the flow of lymph through the lymph nodes. To help manage these symptoms, you may work with physical therapists specially trained in lymphedema management.
Treatment and therapy for lymphedema may include:
Compression bandaging — wrapping with foam and short stretch bandaging to decrease swelling
Compression garments — special clothes to improve the flow of lymph fluid
Manual drainage — a gentle skin moving technique to increase lymphatic activity
Skincare — keeping the affected limb dry and taking extra care to avoid skin irritation
Therapeutic exercises — promotes muscle pumping and decreases swelling
Cancer support groups in Middle Tennessee
It may help you talk with someone who shares a similar cancer experience and learn how they dealt with their challenges. Our oncology team helps you connect with area cancer support groups.
Support for all your needs
As a patient of a TriStar Health hospital, you have access to a wide range of cancer support groups. These informal gatherings cover patients and survivors of all ages who meet in cities throughout the Greater Nashville area. We also help you connect to a support group with your specific type of cancer.
---
Support for all your needs
Looking for a location?
We also offer quality care at these other locations in our extended network.
Thrive Blog
Read our blogs to learn about preventive care and ways you can lead a healthier lifestyle.