Wound care
Wound care involves medical intervention to heal a wound after injury. Specialized treatment is provided for wounds that are non-healing or refuse to heal on their own. To promote healing, learning how to properly dress and care for wounds is vital.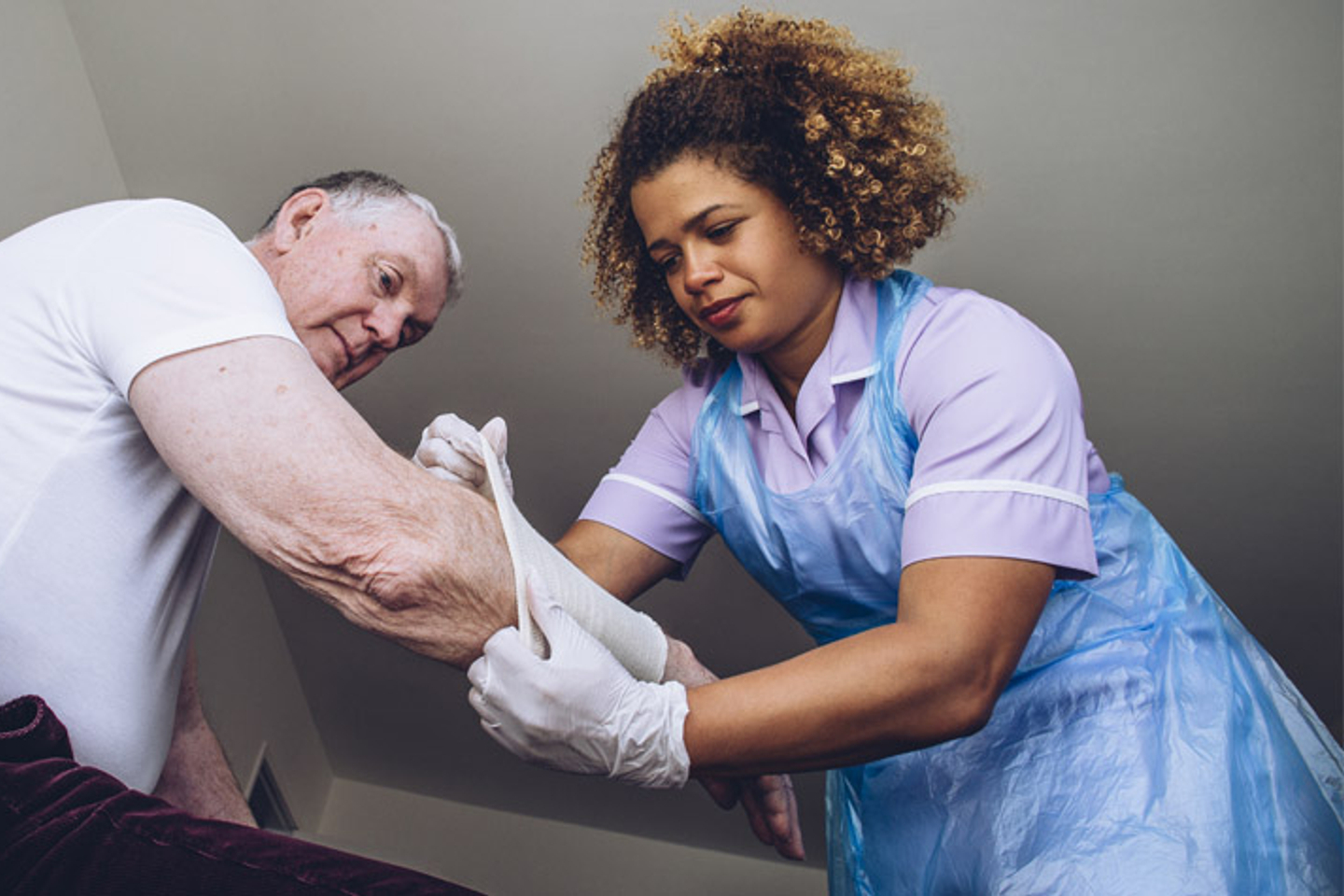 Wound care in Springfield, Tennessee
You don't have to suffer from chronic wounds — we can help you heal.
When wounds require specialized care, we create a personalizes treatment plan just for you. At TriStar NorthCrest Medical Center, this plan may include some of the latest, advanced wound care therapies, such as hyperbaric oxygen therapy (HBOT).
Need a physician referral?
TriStar MedLine can help. We are available by phone Monday through Friday from 7:00am to 7:00pm CST at 1-800-242-5662
TriStar MedLine can help. We are available by phone Monday through Friday from 7:00am to 7:00pm CST at 1-800-242-5662
Wound treatments we offer
We provide an array of services to treat all types of wounds, whether they are minor, severe or chronic.
Our wound care program
Our treatments involve medical intervention for wounds that are slow to heal after injury. We also help promote healing by educating you on how to properly dress and care for your wounds, which is vital to your healing process.
Some of the treatments and therapies we provide to heal chronic wounds include:
Advanced dressings and wraps
Bioengineered tissue substitutes
Debridement
Growth factor therapies
Hyperbaric oxygen therapy
Negative pressure wound therapy
To make an appointment, contact our wound care specialists at (615) 698-3080.
Advanced therapies for wounds and limb preservation
Some severe wounds and injuries need advanced special care, so we offer high-level oxygen therapy and innovative techniques to help you recover.
Hyperbaric oxygen treatment (HBOT)
During HBOT, you breathe 100 percent oxygen in a hyperbaric chamber while under pressure. This causes oxygen to saturate your blood plasma to 20 times its normal level, allowing oxygen to be delivered four times further into diseased tissue than by breathing air alone.
The high-oxygen environment builds new blood vessels, decreases painful swelling and offers additional healing mechanisms. It also kills harmful bacteria and neutralizes tissue-destroying oxygen radicals.
---
Hyperbaric oxygen treatment (HBOT)