Wound care
Wound care involves medical intervention to heal a wound after injury. Specialized treatment is provided for wounds that are non-healing or refuse to heal on their own. To promote healing, learning how to properly dress and care for wounds is vital.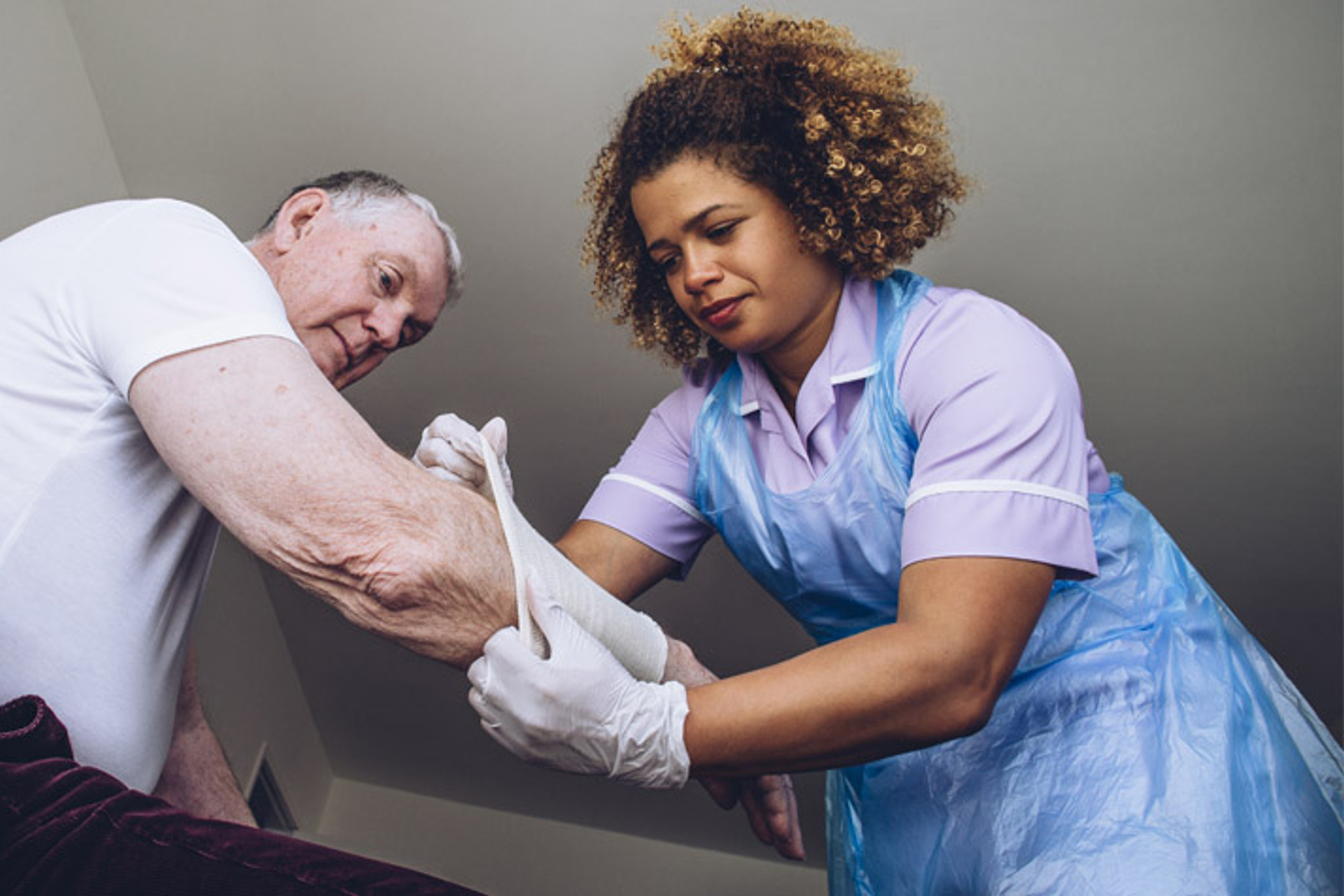 Wound care center in Dickson, Tennessee
If you have a nonhealing wound, we have treatment options that can help.
At TriStar Horizon Medical Center, our wound care specialists diagnose and treat chronic and nonhealing wounds. We help you heal by using the latest medical advances in our state-of-the-art facility.
Need a physician referral?
To make an appointment, contact our wound care specialists.
To make an appointment, contact our wound care specialists.
Wounds we treat
Our wound care team features specialists from multiple fields equipped with the latest technologies in wound care. This multidisciplinary approach allows us to provide comprehensive care for a variety of different wounds, including:
Crush injuries
Diabetic ulcers
Failing/compromised grafts and flaps
Gangrene
Infections
Osteoradionecrosis (bone death due to radiation)
Pressure injuries
Soft tissue injuries and wounds
Ulcers
Wound healing treatments we offer
Our wound care specialists are equipped to care for a wide variety of wounds. Whether you need treatment for a soft tissue injury or surgery for a nonhealing, chronic wound, we're here to help.
Our wound treatment process
Every patient receives customized attention, from diagnosis to final treatment. Your wound care specialist will start by collecting your medical history and conducting a physical and other tests.
We will then create and implement a customized care plan. This care will include infection control, which is key to long-term, complete healing.
As you transition to outpatient treatment, your wound specialist will prepare you for independent disease management and home care.
Wound management and general surgery
Your treatment may require surgery, so our wound specialists may consult with our surgical team to provide the most complete care possible.
Our experts also partner with surgeons to prevent and treat non-healing surgical wounds. Our teams work together to make sure your wounds get higher quality care and better outcomes.
Visiting us for wound care
The advanced wound care and vascular center is located in Suite I on the second floor of the east pavilion.
Visitor parking is available in front of the hospital, by the East Pavilion and by our emergency room. When you arrive, visit the patient registration/admissions department — located on the first floor of the East Pavilion — before visiting the clinic.
Looking for a location?
We also offer quality care at these other locations in our extended network.