American Heart Month: How to take care of your heart
In honor of American Heart Month, take a look at some tips to keep your heart healthy.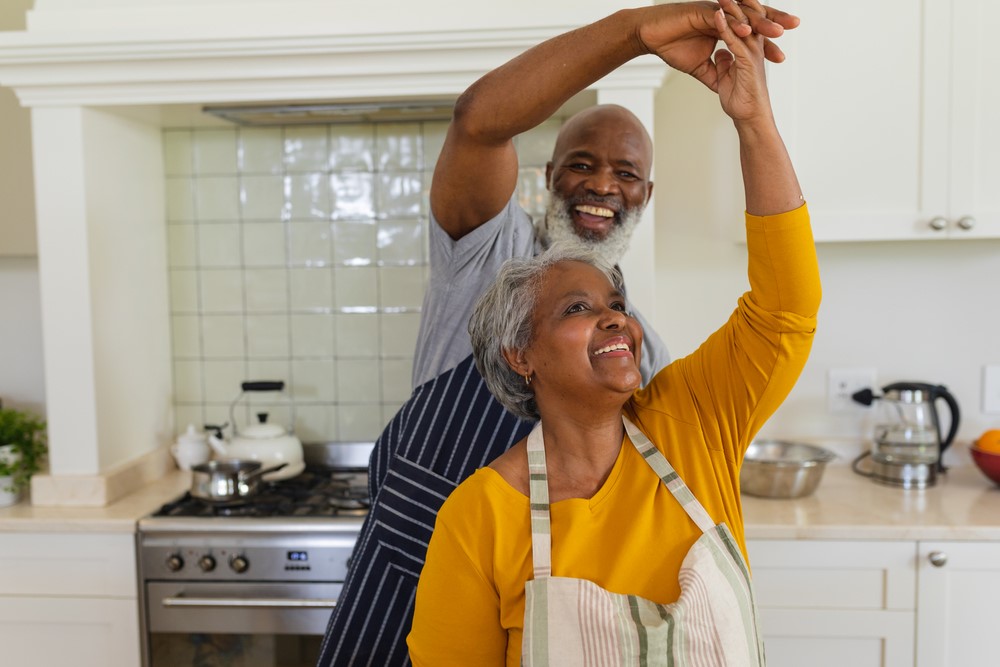 February is American Heart Month and there's no time like the present to get serious about your heart health. Heart disease is the leading cause of death in the United States, but it is preventable with a healthy lifestyle. Here are some tips to help you keep your heart well.
What are the signs of poor heart health?
There are several ways to tell if your heart isn't as healthy as it could be. You may have shortness of breath, chest pain or a racing heart. You may also have trouble keeping up with the people around you when you're exercising. Other signs may require a visit to the doctor's office, like a major change in your ability to complete tasks that you were previously able to do.
"Some people also have symptoms or signs of being fluid-overloaded. So, they may have swelling in their legs; they may get short of breath when they lie down at night, or they may wake up in the middle of the night feeling short of breath," says Dr. Andrew Goodman, Structural Heart and Interventional Cardiologist in Nashville, Tennessee.
"We also screen for other symptoms of chest pain, dizziness, passing out, or palpitations. That's the sensation of your heart fluttering or going fast. I usually try to remind [people] that women don't always present with the classic symptoms of heart issues. Sometimes, it can be misinterpreted as indigestion or coming from the GI tract. Women don't always present with the typical chest pain we see men present with."
How does diet affect heart health?
An ounce of prevention is worth a pound of cure, Dr. Goodman says, and our daily choices determine the outcome.
"When it comes to diet, the best advice I have is to not think of it as a diet. Because most of the time we use the word 'diet', it means a short-term change to what you're eating with the goal of weight loss. Diet in regards to heart health is very different. It's a mindset change. It's changing the way people were raised."
In general, a healthy diet should consist of:
Whole foods
Fruits and vegetables
Fiber-rich whole grains
Lean protein (low in saturated fat)
Nuts and seeds
A heart-healthy diet should limit:
Sugar-sweetened beverages
Red meat and processed meat
Refined carbohydrates and processed foods
Full-fat dairy
Dr. Goodman advocates for a plant-based diet. "Try to get as much of your protein source from plants as opposed to animals. If you're choosing to get protein from an animal source, I think fish is a great option. Baked, grilled, non-fried [meat] is what we recommend. Incorporate lots of fresh fruits and vegetables. If you're going to cook with an oil, try something like olive oil or coconut oil."
Being mindful of what we put into our bodies is invaluable, according to Dr. Goodman. "We found that dietary and lifestyle changes alone can sometimes impact the amount or even need for some medications."
Keeping your heart health in check
American Heart Month can be a good time to remind yourself that keeping your heart healthy doesn't have to be complicated. Dr. Goodman suggests finding an activity that gets your body moving. "Our bodies are meant to move. If you don't use it, you're going to lose it, and that goes for the heart as well. I really encourage patients to incorporate exercise or some sort of aerobic activity into your day-to-day. 20 to 30 minutes of exercise every day, of movement that gets your heart rate up, is going to help prevent long-term disease."
If you smoke, consider quitting, and moderate your alcohol consumption. And it's important to get good sleep and manage your weight. If you have questions about the best ways to keep your heart healthy, be sure to talk to your doctor. "You can't underestimate the power of access to care. A regular follow-up with a provider, getting your blood pressure checked, having a physical exam can go a long way."
You or anyone you know can learn more about your personal risk level for cardiovascular disease by taking our online assessment. It's free and confidential, and there's no further obligation.
Cardiology services in Middle Tennessee
At TriStar Health, our cardiac care is extensive and widely connected — meaning that no matter your health concern, through our wide network of care, we offer access to an array of treatment options and providers throughout Middle Tennessee. "Our cardiology group provides an entire continuum of care. What we mean by that is the ability to treat people before disease actually occurs. So, that looks like prevention all the way up through the end-stage presentation of disease that might need very advanced cutting-edge therapies."
Dr. Goodman reminds us that you don't have to live in Nashville to receive simple or complex heart care. "We have excellent cardiologists that are practicing at our hospitals outside of downtown Nashville, in your communities, close to home."
Choosing TriStar Health for your cardiology care means choosing a healthcare provider who is always moving forward in treatment and patient care.
"At TriStar Centennial Medical Center, our advanced heart failure program is something we're really proud of. The Cardiac Intensive Care Unit (CICU) program is a dedicated unit for the care of cardiogenic shock, acute coronary syndromes, advanced heart failure patients and advanced valve disease patients that require critical care. Our CICU is staffed by an amazing team of dedicated cardiac critical care physicians and providers."
Dr. Goodman continues, "We're able to provide a high level of care. It's multi-disciplinary, so we pull in the cardiac experts we need — whether it's electrophysiology with advanced ablation or pacing options, advanced heart failure with mechanical circulatory support, or a structural heart problem requiring valve repair or replacement.
Learn more about our cardiology services and network of heart care.
Published:
February 10, 2023