Safety tips to beat the summer heat
Follow these safety tips to stay healthy during the summer heat.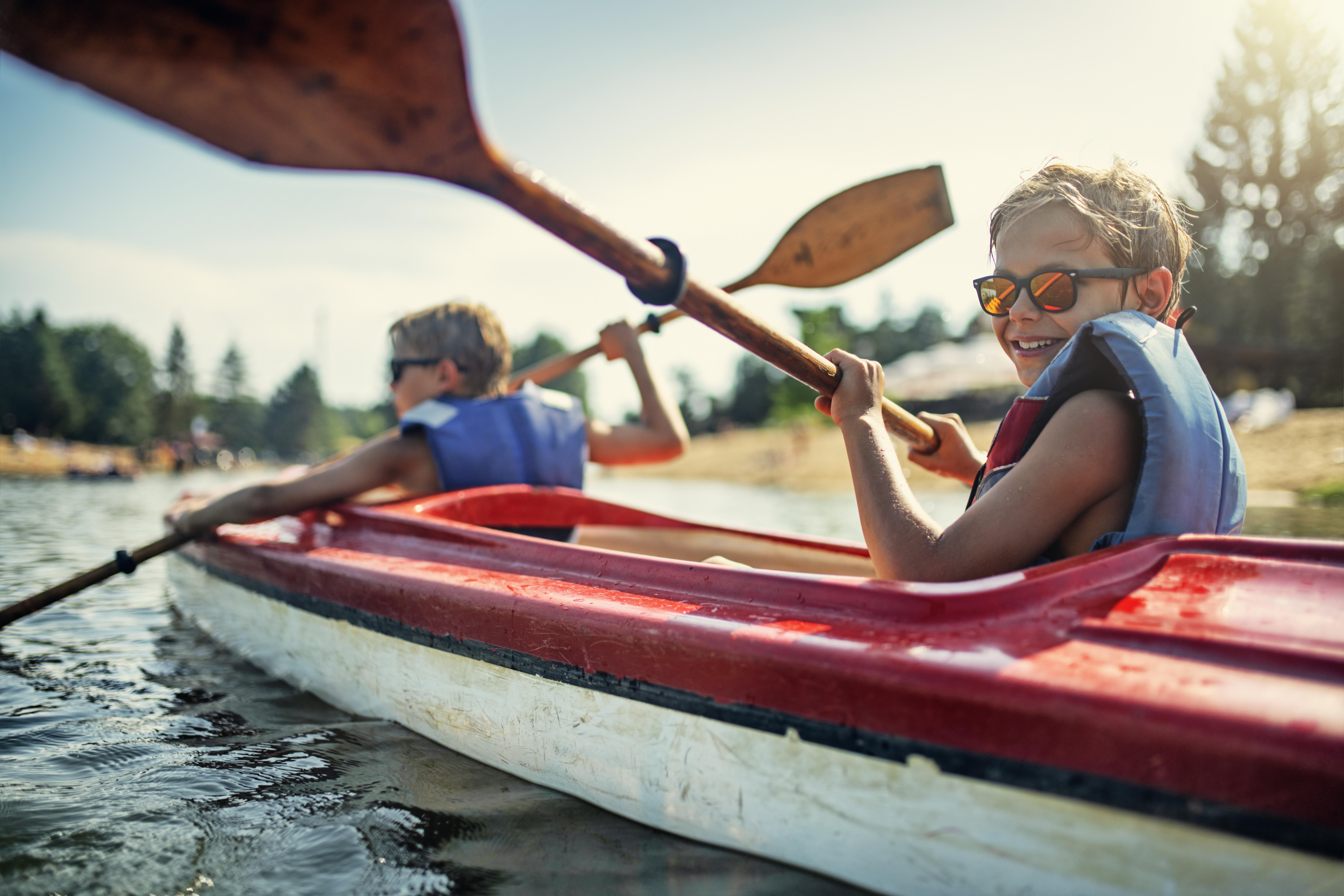 We're in the thick of summer fun, and the sometimes-sweltering heat is part of the plans whether we like it or not. While you're swimming, grilling and spending time outdoors, it's important to remember these summer safety tips to avoid common injuries that can go hand-in-hand with the warmer weather.
Watch out for these summer hazards
Heat-related illnesses
Extreme heat sends more than 65,000 Americans to the emergency room annually. When spending more time outdoors in the extreme heat, the greater the likelihood of encountering a heat-related illness, like heat stroke, heat exhaustion and dehydration. Everyone is at risk for these illnesses, so knowing how to care for yourself while you're in the heat is critical.
Dehydration
Drinking water can prevent dehydration, a condition that can cause unclear thinking, result in mood changes, cause your body to overheat and lead to kidney stones. Our bodies sweat to keep us cool. So, we need more water in the summer to counteract all of the water we're losing.
How to prevent heat-related illnesses and dehydration:
Keep an eye on local weather and heat warnings.
Know the symptoms of heat-related illnesses and check on vulnerable family, friends and pets.
Drink plenty of fluids before, during and after spending time in the heat, even if you aren't thirsty.
Dress to stay cool with loose and lightweight clothing, and take refuge in the shade often.
Use cold compresses and wet towels to keep body temperature low.
Avoid going outside or doing intense physical activity during the hottest times of the day.
Sunburn
You're not only risking a painful sunburn when you are outside too long without sunscreen, but you're also increasing your chances of developing skin cancer — the most common kind of cancer in the U.S. Regardless of your skin type, we should all be thoughtful about our sun exposure.
How to prevent sunburns:
Know how to choose the right sunscreen and apply at least one ounce of sunscreen to all exposed areas.
Reapply every two hours — and more frequently if you're sweating or in water.
Take note that UV rays are most dangerous between 10:00 a.m. and 4:00 p.m. The sun's rays also reflect off the ground and near water and sand.
Use clothing to protect your skin, like coverups and wide-brimmed hats.
Swimming accidents
As we rush to the water to stay cool, there are certainly dangers to be cautious of in the pool, lake, river or ocean. While children are at the highest risk, anyone can drown. Every year in the U.S., there are an estimated 4,000 fatal unintentional drownings — an average of 11 drowning deaths per day.
How to prevent swimming accidents:
Understand water safety tips, including the 3 Cs of supervision:
Close: Your child is within an arm's reach when around the water.
Constant: Your attention should remain nonstop and uninterrupted; this means no reading, no phones and no distractions.
Capable: The person supervising your children is a competent swimmer who is CPR certified.

Do research on your swimming destination. Know whether a lifeguard will be present and plan accordingly.
Know the local weather and forecast before hitting the water.
Never dive in any water where you don't know the depth.
Anyone who is boating, paddling or participating in any water sports should wear a U.S. Coast Guard-approved lifejacket, regardless of how well they can swim.
Other summer safety tips
Prevent bug bites, ticks and more by using an insect repellent that contains 20% to 30% DEET on your clothing or exposed skin.
Never leave children in a car under any circumstances.
Wear helmets when biking, boarding or scootering.
Celebrate summer safely
The last thing we want when enjoying time with loved ones is a visit to an urgent care clinic or emergency room. By staying prepared, we can help prevent unexpected accidents that take away from our summer fun.
We sometimes face situations out of our control no matter how well prepared we are. TriStar Health is here to help when there is a sudden illness or injury. Both our urgent care centers and emergency rooms are staffed with trained medical professionals to help get you the care you need. Find a location near you or call our Ask-A-Nurse hotline 24/7 to help with any questions or concerns.