Life of a Tristar Nurse
The nurses at TriStar Health are committed to delivering excellence in patient care. We regularly honor our exemplary employees in this crucial healthcare role with HCA Excellence in Nursing Awards, including the Compassionate Care Award.

Being a nurse at TriStar Health means treating all those we serve with kindness, loyalty and dignity – whether that is a patient, visitor, volunteer, physician or colleague.
TriStar nurses' caregiving does not stop when their shifts end.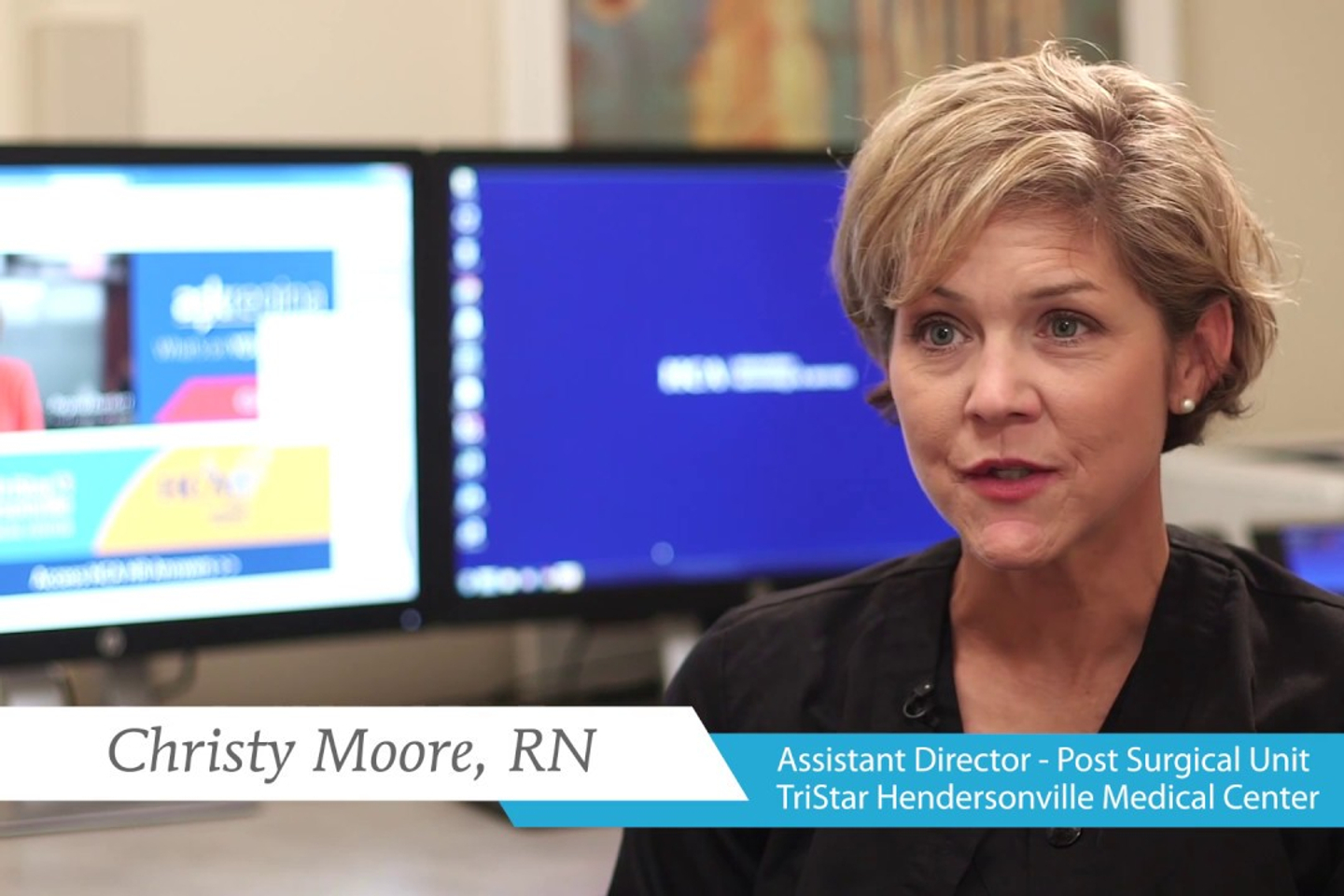 TriStar nurses devote their lives to fulfill their calling.
"Being a nurse and caring for others doesn't stop just because the shift ended — for me, it is 24 hours a day, 7 days a week, 365 days a year. It's about giving patients all that you have and treating them with love and dignity — even when it is no longer your job."
- Katie Woltemath, RN, BSN, TriStar Skyline Medical Center
TriStar nurses treat each patient like family.
"After my father was diagnosed with an illness, I found myself in places that I had been fortunate enough to never visit before and heard more medical jargon than I ever wanted to hear. My father didn't see me graduate from nursing school, but I know he would be proud. Each and every day, I care for patients to the best of my ability and I am honored to hold their hands and listen to their stories."
- Jennifer Pinckard, RN, TriStar Southern Hills Medical Center
TriStar nursing runs in the family.
"I had already been a tech at TriStar Centennial for three years and it seemed like a great next step in my career. TriStar Centennial is like home to me. My mom works there. My aunt works there. I wouldn't want to go anywhere else."
Amber Norwood, Nurse Resident at TriStar Centennial Medical Center's HCA Nurse Residency