Imaging services
Imaging services refers to the performance of imaging exams for better visualization and treatment of medical conditions. Different exams allow radiologists and physicians to view structures and activity within the body. Imaging exams are vital for diagnosis and there are a wide range of tests that can be performed.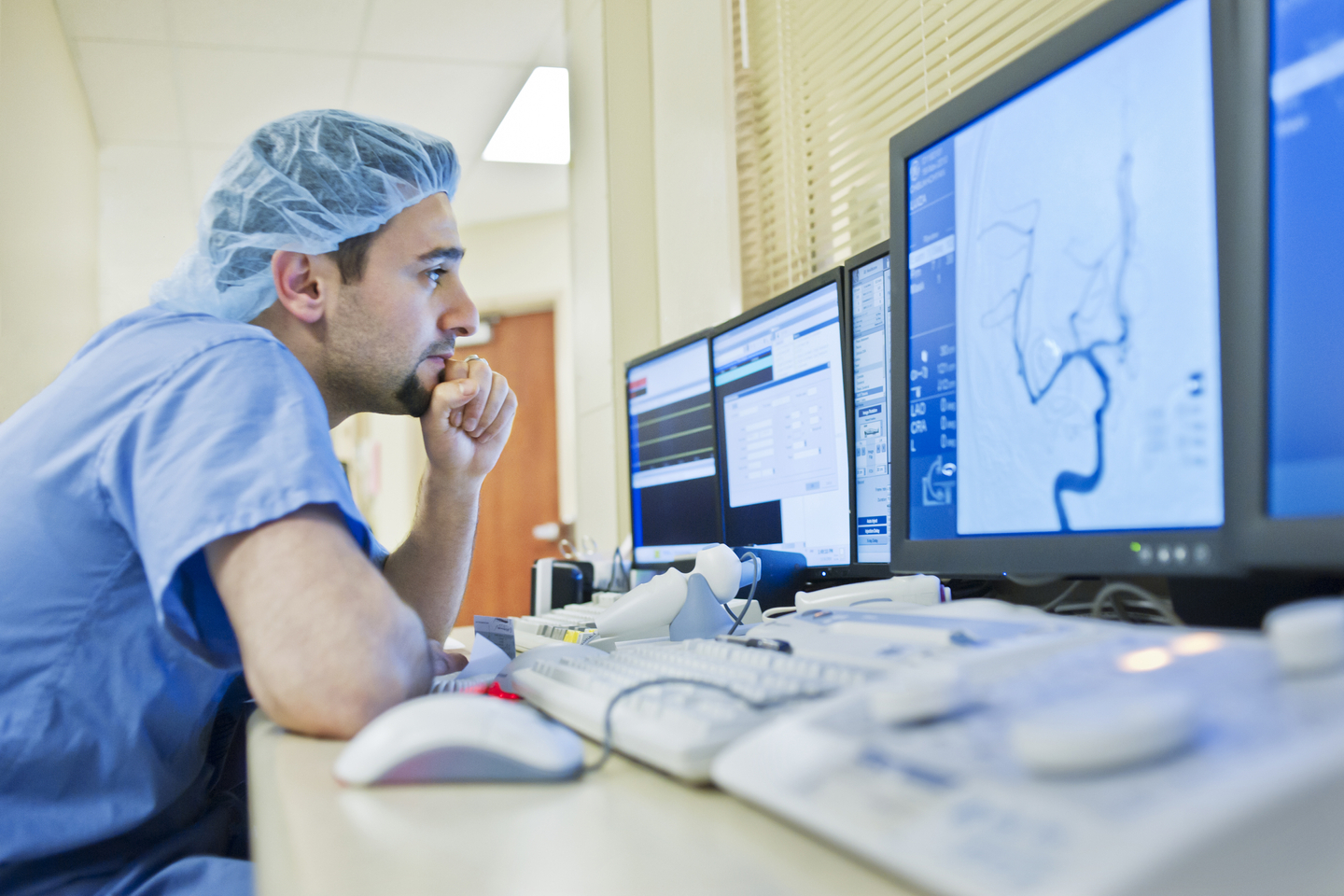 Imaging center in Hendersonville, Tennessee
We provide comprehensive diagnostic imaging so your physician can design the best possible treatment plan.
At TriStar Hendersonville Medical Center, our goal is to provide accurate results to your doctor as quickly as possible so you can get the treatment you need. With advanced technologies and skilled technicians, our specialized imaging center in Sumner County performs a wide range of medical imaging tests to aid in your diagnosis.
Screening mammogram
You can now schedule a screening mammogram online.
You can now schedule a screening mammogram online.
Diagnostic imaging services we offer
Our imaging specialists are here to provide you with a broad scope of services to make sure you get the most accurate diagnosis for your condition. 
Computerized tomography angiography (CTA)
CTA is a type of test that combines a computerized tomography (CT) scan with a special dye to produce pictures of blood vessels and tissues in your body. Coronary CTA detects symptoms of coronary artery disease in patients who have had angioplasties, stents and bypass grafts.
Electroencephalogram
Electrophysiology involves monitoring the brain's electrical activity. Through an electroencephalogram, your doctor can diagnose seizures and assess brain function affected by certain conditions and diseases, such as a brain tumor or sleep disorder.
Interventional radiology
Interventional radiology is a specialized field that can function as a diagnostic tool, like other forms of imaging, but can also be used for treatment. In these cases, it allows less risk, pain and recovery time than other types of surgery.
Interventional radiology uses X-rays, magnetic resonance imaging (MRI) and other imaging techniques to insert a catheter into the body, usually in an artery.
Cancer screenings
We partner with Sarah Cannon Cancer Institute to offer the most advanced screenings to diagnose various cancers. These exams include mammograms, CT scans, ultrasounds and MRIs. If you or a loved one receive a cancer diagnosis, we can connect you with the largest family of cancer specialists and care teams in Middle Tennessee for complete cancer care services.
How to prepare for your imaging exam
No matter what type of imaging test you need, our team ensures you are adequately prepared every step of the way.
What to consider before your imaging appointment
Imaging exam preparation varies from person to person and depends on the test you are taking. If you have a question regarding your exam, or preparation for the exam, please do not hesitate to call central scheduling at (615) 695-7227. While a technologist will be available if needed, here are some general guidelines to follow:
If your physician has given you any results to bring with you, please do not forget them.
If you might be pregnant, please call (615) 338-1400 before your scheduled appointment.
If you have had any previous reaction to X-ray IV contrast agents, please call (615) 338-1400 at least two to three days before your scheduled appointment.
---
Finding our medical imaging centers
Outside of our main campus, we offer two imaging centers in Hendersonville and one in Portland:
Outpatient Center at TriStar Hendersonville
1160 Forest Retreat Road
Hendersonville, TN 37075
The outpatient center is located on TriStar Hendersonville's campus, behind the main facility.
TriStar Women's Imaging — Hendersonville
201 North Anderson Lane
Hendersonville, TN 37075
If you are coming from SR-386, you will turn left onto North Anderson Lane. If traveling from Nashville Pike/Gallatin, you will turn right onto North Anderson Lane. After turning onto North Anderson Lane, make a left at the first light onto Parrish Lane. You will enter the parking lot from the rear of the building.
TriStar Portland
105 Red Bud Drive
Portland, TN 37148
Imaging services at TriStar Portland are offered on an outpatient basis.
---
What to consider before your imaging appointment
Finding our medical imaging centers