What you should know about freestanding emergency rooms
What is a freestanding emergency room? Find out when you should go to a freestanding emergency room and when it's best to visit an urgent care.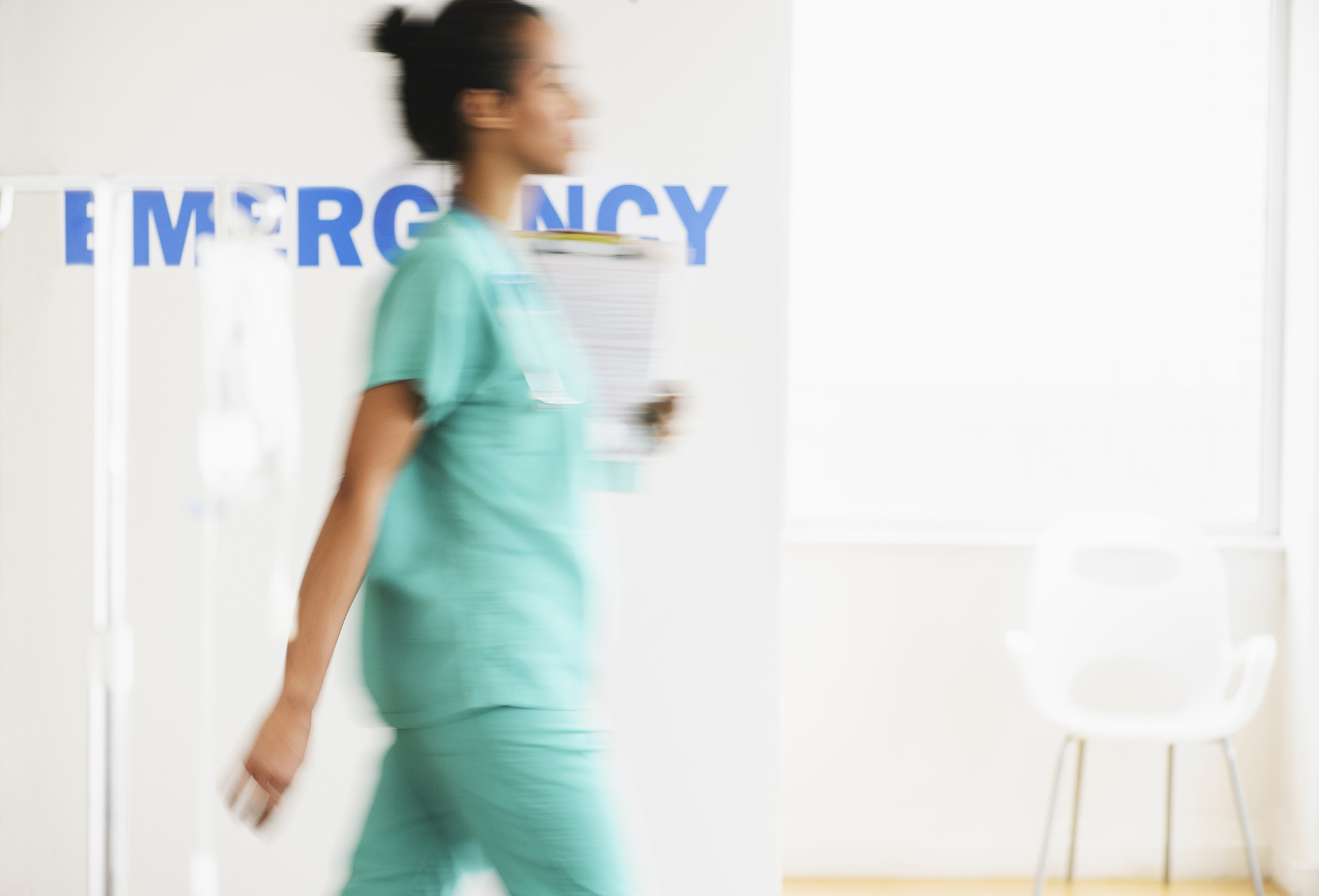 When faced with an illness or injury, sometimes it's hard to know where to go for treatment. With so many options for care, including emergency rooms and urgent care clinics, understanding where to turn during a medical emergency can save precious time and provide the best possible outcome.
What is a freestanding emergency room?
When you need a facility that is open 24/7 and offers a higher level of care to deal with an emergency situation, a hospital-owned and operated emergency room is your best option for a number of reasons. These emergency rooms may be freestanding or located within hospitals. While freestanding emergency rooms (ERs) are structurally separate from hospitals, they are capable of delivering emergency services 24 hours a day, seven days a week.
The same quality care, closer to home
At TriStar Health, an affiliate of HCA Healthcare, each TriStar Health freestanding emergency room serves as an extension of a TriStar Health hospital. These freestanding ERs are staffed by board-certified emergency room physicians and nurses with experience treating emergent injuries and serious medical conditions. TriStar Health freestanding ERs are subject to the same licensing and operational requirements as acute care.
"A freestanding emergency room offers convenient access to emergency care when a hospital-based emergency room may be miles away," says Dr. Tama Van Decar, chief medical officer at TriStar Health. "The same physicians that work in our hospital-based emergency rooms provide care in our freestanding locations and can deliver life-saving care for patients experiencing a stroke, cardiac event or any other emergent health condition."
Each freestanding ER has a dedicated ambulance bay for the intake of emergency medical services patients and is also able to take care of walk-in patients. There is a seamless continuum of care should someone need to be transferred to an inpatient hospital setting. Within TriStar Health, our freestanding ERs treat the same clinical conditions as emergency rooms within hospital facilities regardless of insurance status or ability to pay.
Some medical emergencies that require a trip to an ER or freestanding ER include:
Suspected heart attack
Suspected stroke
Trouble breathing
Severe allergic reactions
Broken bones
Severe burns
Deep wounds with heavy bleeding
High fever
Uncontrolled nausea, diarrhea or dehydration
Suspected poisoning
Drug/alcohol overdose
It's important that you seek out the appropriate care setting based on the severity of your needs. TriStar Health has 11 emergency rooms within hospitals in Middle Tennessee and Southern Kentucky, as well as freestanding ERs across the region, including Antioch, Spring Hill, Portland, Dickson and Mount Juliet. Find an emergency room near you.
When to visit an urgent care clinic, not a freestanding ER
For less severe illnesses and injuries that don't require emergency treatment, urgent care clinics may be the better option. At TriStar Health, our CareNow® Urgent Care clinics treat non-emergent medical problems that can develop unexpectedly and require immediate attention, filling the gap between primary care physicians and hospital emergency rooms. We have 22 urgent care clinics across our region that offer extended hours, walk-in appointments and online Web Check-In® to reduce your wait time in the clinic.
Our urgent care clinics treat a wide range of medical issues, with care provided by trained specialists. Common reasons to visit a CareNow® Urgent Care clinic might include:
Acid reflux
Bug bites or stings
Burns (minor)
Cold or flu symptoms
Conjunctivitis (pink eye)
Cuts or wounds
Ear infections
Earaches
Eczema
Fevers
Migraines
Rashes or hives
Sexually transmitted infections (STIs)
Sore throat or strep throat
Sprains or strains
Urinary tract infections (UTIs)
Warts
Urgent care clinics are a broadly used form of care for many and are seen as convenient, quick solutions for a host of medical needs. Find a CareNow® Urgent Care clinic near you.
When in doubt, call Ask-A-Nurse for free medical advice
Do you need help deciding if you or a loved one should go to the ER, visit a CareNow® Urgent Care clinic or consult your family physician? Our expert nurses can help you understand symptoms, manage a chronic condition or learn about treatment options and medical procedures. Free medical advice is just one phone call away, whether you're a new parent worried about your child's fever, or you're caring for an aging parent. It's simple, free and can offer you the peace of mind you need. Call Ask-A-Nurse 24/7 at (615) 514-0757 or (270) 495-6670.
Caring for families in Middle Tennessee and Southern Kentucky
As healthcare continues to evolve, we know you are looking for high-quality and convenient options for care, diagnosis and treatment. At TriStar Health, we are committed to expanding access to emergency care in our region when seconds matter.
Related Blog Posts
TriStar Health encourages you to stay cool while staying safe in and around the water. Check out these steps to learn how.
TriStar Health encourages you to stay cool while staying safe in and around the water. Check out these steps to learn how.