Parenting dreams - supporting women through infertility
Dreaming of becoming a parent yet seem to be struggling? Don't despair; schedule a time to seek out expert guidance.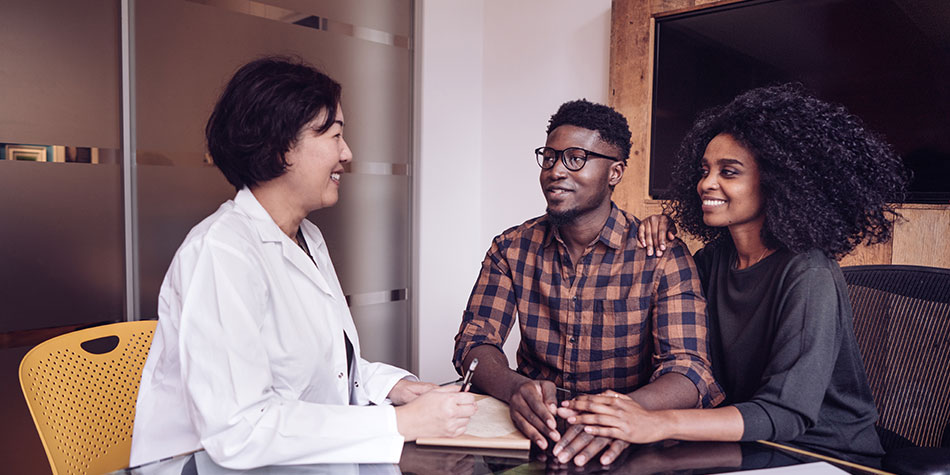 If you think you and your partner may need help to get and stay pregnant, an obstetrician/gynecologist (OBGYN) is trained to help guide you through the process.
Providing education, hope and support is a unique role of an OBGYN, and they can be a trusted source for those having trouble getting pregnant. Dr. Logan Williams, an OBGYN with TriStar Health, says prioritizing individualized, evidence-based care allows her to create relationships with her patients built on trust and transparency. So, when patients come to her struggling with fertility, she empathizes with them and approaches each individual situation with honesty.
"Luckily, medical advancements are available to help those experiencing fertility issues." Dr. Williams says. "I partner with my patients and share their frustration, hoping so badly for them to find answers. If your dream is to be a parent, we do our best to help find answers," she says.
According to the CDC, about one in five women struggle with infertility, meaning about 20 percent are unable to get pregnant after one year of trying. "I take it one step at a time with my patients sharing what we can evaluate to determine things that might be playing a role in fertility. The process can take time, and I try to be transparent about the fact that sometimes we don't always have an answer," says Dr. Williams.
Dr. Williams says providing hope and resources is key in the early stages of infertility. "Many times, an OBGYN has already built a relationship with a patient, and we can administer certain tests while also providing resources to fertility experts and other specialists who can provide diagnosis and treatment for many fertility concerns," she says.
Dr. Williams says one of the most frequent conversations she has with her patients who are trying to get pregnant is when they should be concerned or make an appointment. According to the American College of Obstetrics and Gynecology, an infertility evaluation is recommended after one year of trying to get pregnant. If you are over the age of 35, the recommendation changes to six months.
Dr. Williams says OBGYNs are always available to discuss any concerns with their patients. "My goal is to help patients reach their fertility goals in a supportive and caring environment," she says. "I want them to know they are not alone in their struggle, and I will always be honest and transparent while most importantly providing hope."
For some, giving up seems like the only option. Please know that if you're struggling to get pregnant, there are resources available to you. For a list of fertility treatment options, visit MarchofDimes.org. Talk to your doctor about which option may be right for you.
TriStar Health is committed to providing compassionate women's care through all stages of life. Our network of hospitals and OBGYNs across Middle Tennessee have friendly care environments tailored to the unique needs of women. For more information, go to TriStarHealth.com.
Related Categories
TriStar Health