TriStar Skyline Medical Center receives state-designation as provisional level one trauma center
After serving as a level two trauma center for 10 years, TriStar Skyline receives highest ranking possible for trauma centers to care for patients with extreme life-threatening injuries.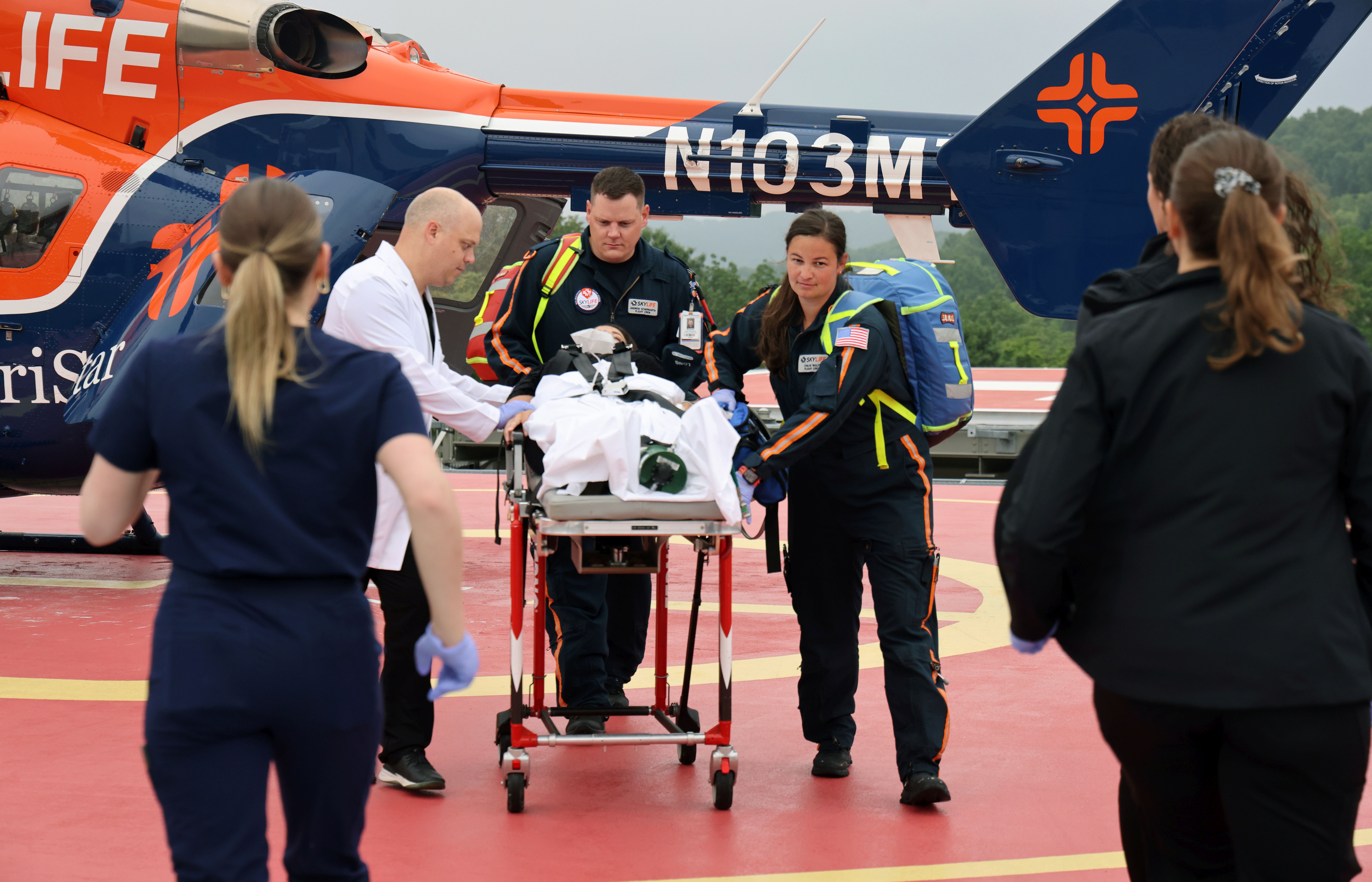 Nashville, TN — TriStar Skyline Medical Center recently received the highest possible ranking for trauma centers as state-designated provisional level one trauma center.
TriStar Skyline's provisional level one trauma center is equipped to provide emergency medical services to patients suffering from extreme, life-threatening injuries, such as gunshot wounds, severe burns, and traumatic car crash injuries.
"TriStar Skyline is proud to support both our community and our dedicated first responders by now providing the highest level of advanced, comprehensive trauma care for all aspects of injury," stated Mark Miller, chief executive officer at TriStar Skyline. "The population of Nashville is growing exponentially and we continue to see an increase in tourism year over year. This rapid growth creates a vital demand to expand healthcare services to meet the needs of our region, including access to life-saving trauma care."
TriStar Skyline met all state requirements for a level one trauma center including 24/7 in-house coverage by highly specialized physicians, critical care nurses, and specialty support staff giving the hospital the capability to provide the highest level of life-saving care.
TriStar Skyline is also driving advancements in trauma care through their extensive trauma research program that has seen tremendous growth and recognition at a national level over the past two years. Additionally, Tristar Skyline is committed to teaching and will proudly welcome its inaugural Graduate Medical Education residency class in the specialties of emergency medicine and neurology this week.
"Our trauma team works alongside our entire network of care to provide an extensive support system for patients who need the highest level of trauma services," said Dr. Darrell Hunt, medical director of trauma services. "We are committed to ensuring that every patient receives comprehensive, compassionate trauma care in a fast and efficient manner. When trauma injuries occur, every second counts, and TriStar Skyline stands ready to care for our community when they need us most."
TriStar Skyline will remain under provisional level one status for one year to meet the introductory state requirement. After completing all requirements during the first year under provisional status, TriStar Skyline will receive the full-state level one trauma center designation. For more information on TriStar Skyline's trauma services, visit the TriStar Skyline Medical Center website.
Location:
TriStar Skyline Medical Center
Related Newsroom Articles