TriStar Horizon Invests $30 Million to Support Community's Growing Healthcare Needs
TriStar Horizon is investing in the healthcare needs of community with enhanced services.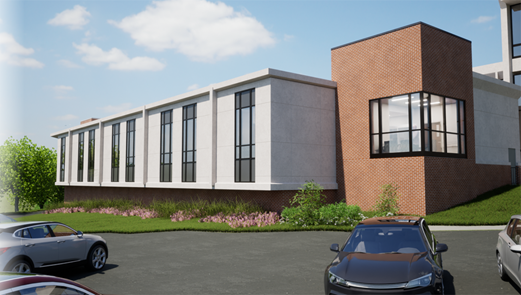 TriStar Horizon Medical Center, an affiliate of HCA Healthcare, is continuing to invest in the increased healthcare needs of Dickson and surrounding communities with enhanced services and a steadfast commitment to providing excellent patient care. In 2022, the hospital launched or completed projects totaling $30 million to expand access and improve patient care. This commitment is in addition to the $30 million in facility improvements made over the past five years at TriStar Horizon.
Significant investments in 2022 include:
15,000 square-foot, 14-bed state-of-the-art Intensive Care Unit (ICU) - $17 million. The new ICU is scheduled to break ground in late 2022. This expansion will better accommodate the growing clinical services available to critically-ill patients.
The 10,000 square-foot expansion of the Tennessee Oncology satellite office is currently underway at TriStar Natchez Medical Park - $5 million. The project is expected to be completed later this year. This partnership expansion between Tennessee Oncology and TriStar Horizon will better accommodate the region's growing needs for those seeking cutting-edge therapies and cancer treatments close to home.
Completion of a newly renovated cardiac catheterization lab (cath lab) in February 2022 - $1 million. The project included new equipment with significant technological advancements. These upgrades enable TriStar Horizon to provide superior, 24/7 heart care to patients in a timely manner.
Planned enhancements to wound care services, inpatient rehabilitation unit and imaging equipment - $7 million.
At TriStar Horizon, our responsibility is to provide our community with the best healthcare possible, close to home. We have focused on evolving from a community hospital to a regional hospital that offers more robust clinical services.
Quality care
TriStar Horizon recently received its 11th consecutive "A" Leapfrog Hospital Safety Grade, recognizing its efforts to protect patients from preventable harm and error. The hospital was recognized by Healthgrades as a Five-Star 2022 recipient for Treatment of Heart Failure, Hip Fracture Treatment, and Treatment of Sepsis. Additionally, the hospital is rated with a four out of five-star rating by the Centers for Medicare & Medicaid Services (CMS) for multiple quality categories.
We believe in always doing what is right for our patients, and our quality initiatives represent how we can improve human life through ensuring quality and safety at every point of the patient care journey. We also have the privilege of being part of HCA Healthcare which gives us access to research and innovations that improve patient outcomes.
Economic impact and community support
As one of the largest employers in Dickson County, TriStar Horizon proudly employs approximately 700 colleagues. In 2021, TriStar Horizon paid close to $500,000 in taxes, significantly contributing to the community's essential services for the residents of Dickson County. The hospital strives to strengthen the communities we serve through employment, investment and charitable giving. Through the support of HCA Healthcare and the HCA Healthcare Foundation, a contribution of $250,000 was given to multiple local organizations to assist with disaster relief efforts after the 2021 flood in Waverly.
At TriStar Horizon, we consider it a privilege to care for people in what can be their most vulnerable moment. We strive to fulfill our mission - Above all else, we are committed to the care and improvement of human life.
Location:
TriStar Horizon Medical Center