TriStar Hendersonville highlights NICU team during World Prematurity Day
TriStar Hendersonville shares NICU nurses thoughts about working with premature babies during World Prematurity Day, November 17.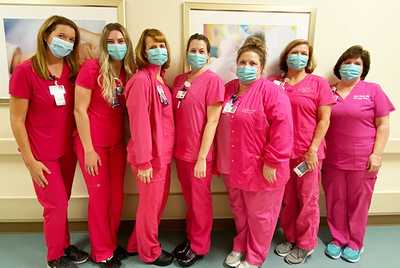 In the U.S., one baby is born prematurely every two seconds, and the TriStar Hendersonville NICU team is ready to provide skilled and compassionate care for these tiny patients when they come to The Birth Center. This dedicated team works daily to increase awareness about premature births and to improve the lives of the families under their care.
During 2021 World Prematurity Day, the NICU nurses and medical staff in The Birth Center at TriStar Hendersonville Medical Center shared their thoughts about improving more lives in more ways through the care they provide the hospital's tiniest patients.
NICU and Nursery Manager Stephanie Elsten loves what she does and considers it a ministry.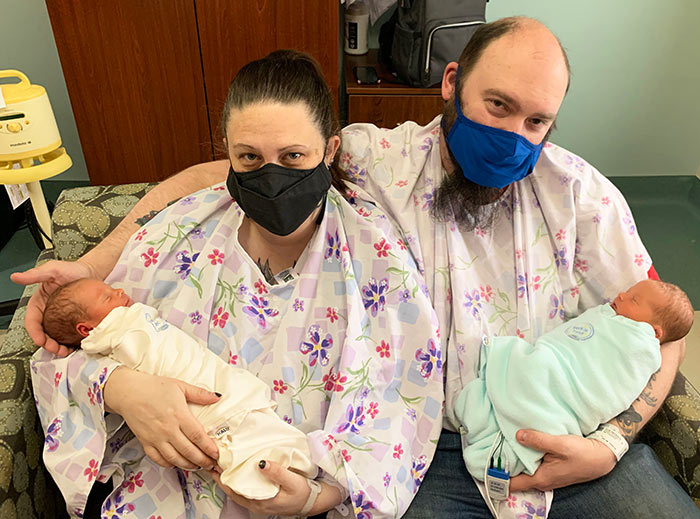 The Hesson Family
"Being able to impact peoples' lives is a tremendous blessing, and being able to care for and love on families and their most precious gift is a privilege," said Elsten. "I am humbled to be able to meet and minister to people on a daily basis. As I came into the hospital today, a father of one of our NICU babies stopped me and couldn't wait to show me a picture of his baby with his eyes open for the first time. The dad was beaming from ear to ear and even though his son is in our NICU, you could see the immense happiness on his face for this small gift. I was so honored he shared that with me and I was reminded that is why I do what I do."
The Moore Family
NICU nurse Stacey Roberts shared, "I am a NICU nurse because I love taking care of the babies, as well as the families. There's a special bond created when you take care of someone's most precious gift. Some become lifelong friends."
Teresa Perona, another NICU nurse at TriStar Hendersonville stated, "When premature babies are born, they have a whole set of problems and challenges ahead of them. By working with them, I feel like I can either help prevent more problems or help alleviate some of the problems that they may run into by giving them the best care that I can."
We are extremely grateful for this amazing nursing team at TriStar Hendersonville that is committed to the care and improvement of the lives of the moms and babies they serve.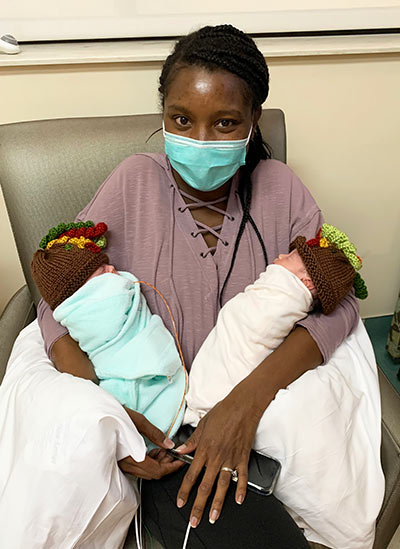 The Broadway Family
TriStar Hendersonville Medical Center houses the only Level II NICU in Sumner County, offering superior care and convenience for families living in Sumner County and the surrounding communities. The 22,000-square-foot women's center hosts 14 birthing suites and six private Level II-B NICU rooms. The Birth Center's family-friendly environment offers state-of-the-art technology with hotel-like amenities and spacious labor, delivery and recovery rooms. For more information about The Birth Center and NICU services at TriStar Hendersonville Medical Center, call TriStar MedLine at (615) 342-1919.
Published:
November 18, 2021
Location:
TriStar Hendersonville Medical Center
Related Newsroom Articles