TriStar Hendersonville breaks ground on $21 million expansion of The Birth Center
The Birth Center project will expand access to women's services for the Sumner County community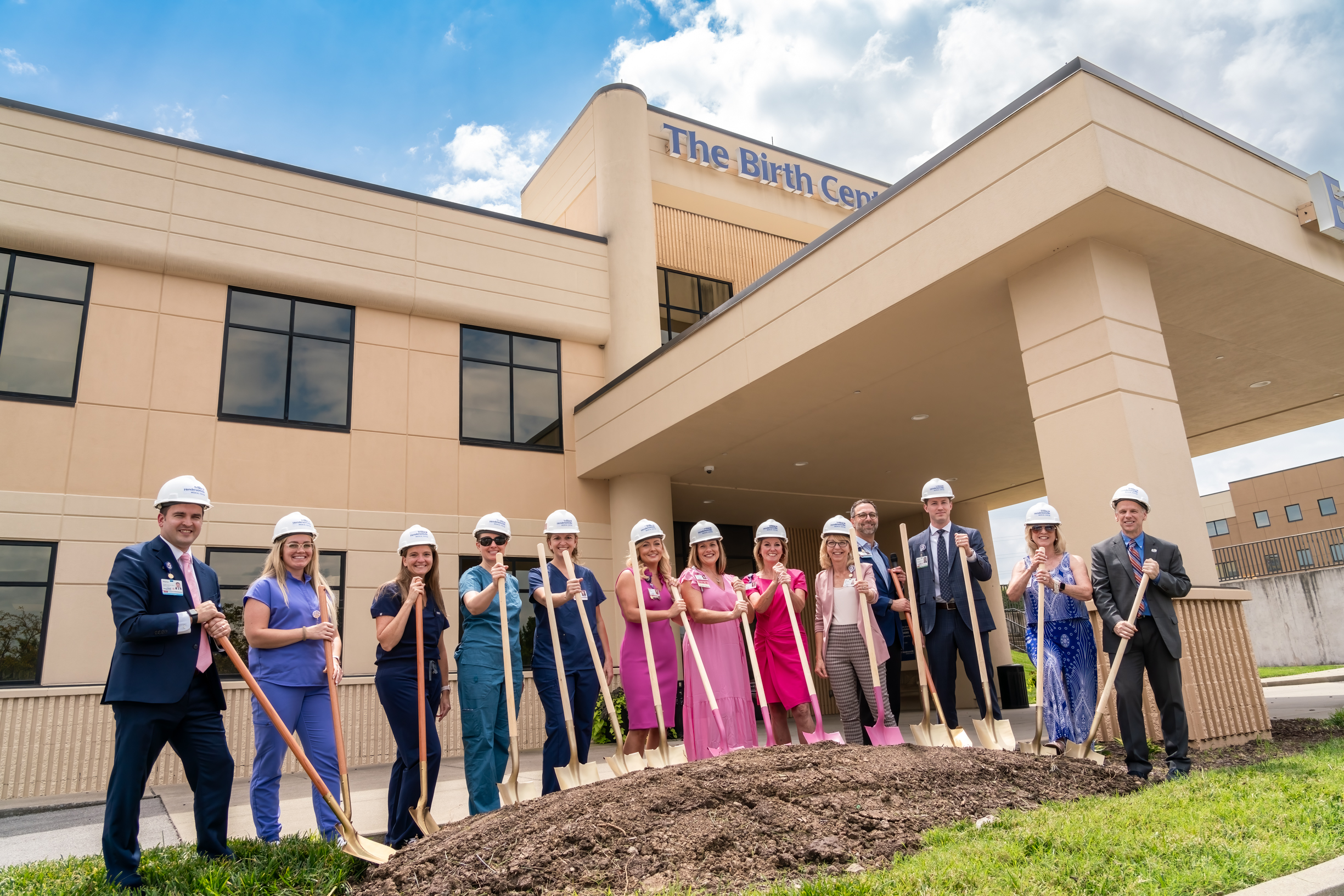 TriStar Hendersonville Medical Center held a ground-breaking ceremony for a $21 million expansion project that will add needed capacity to The Birth Center. The project will expand access to women's services for the Sumner County community by adding six birthing suites for labor, delivery and postpartum, bringing the total to 20. Four private NICU suites will be added, bringing the total to 10.
"We are exceptionally proud of The Birth Center, and this project will help ensure women continue to have access to the nationally recognized care that is offered here every day," said Justin Coury, chief executive officer at TriStar Hendersonville. "Our expert physicians and nurses work together to provide an exceptional care experience for new moms and babies, and they are excited to have additional space to serve families who trust us for their care."
Construction is expected to be completed in two phases, with the NICU suites opening in May 2024 and the labor, delivery and postpartum rooms by August 2024. The project also includes a new five bed obstetrics assessment center, classroom space for support groups and prenatal education, and an angel room for families who have experienced a loss.
This expansion project is a part of an extensive, nearly $136 million capital investment to expand access to healthcare in Sumner County.

Pictured are Stephen Bearden, CFO; Dr. Valerie Ulm; Dr. Helen Cavasin; Dr. Nicole Oliver; Dr. Kelly Simpkins; Jessica Woods, manager of women's services; Leslie McClendon, manager of the NICU; Jan Alexander, director of the Birth Center; Lisa Hochstetler, CNO; Justin Coury, CEO; Patrick Rafferty, COO; Barbara Brennon, TriStar Hendersonville board member; and Hendersonville Mayor Jamie Clary at the ground-breaking ceremony for the Birth Center expansion project.
Published:
August 17, 2023
Location:
TriStar Hendersonville Medical Center
Related Newsroom Articles