TriStar Greenview celebrates 50 years of serving south central Kentucky
TriStar Greenview has served south central Kentucky for 50 years, bringing leading-edge medical technology and treatments to the region.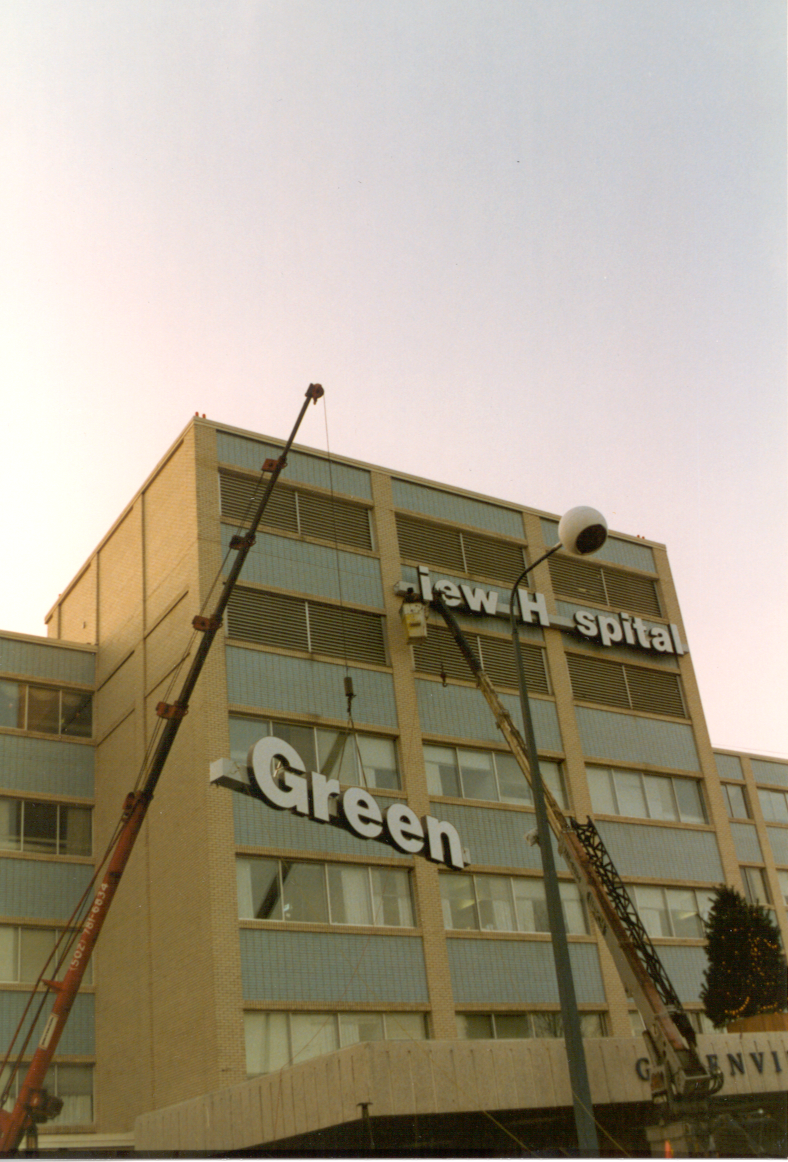 Fifty years ago, completion of Greenview Hospital ushered in a new era of healthcare in south central Kentucky. The first modern healthcare facility to be constructed in Bowling Green in more than 40 years, Greenview represented the vision of HCA Healthcare's leadership to establish a community-based hospital that brought leading-edge medical technology and advanced treatment approaches closer to home for Bowling Green and its surrounding communities.
"Our promise to bring top-quality healthcare to south central Kentucky remains as strong as ever," said Mike Sherrod, CEO of TriStar Greenview Regional Hospital. "As we celebrate our 50th anniversary in Bowling Green, our commitment to our founders' mission remains unwavering: 'Above all else, we are committed to the care and improvement of human life.'"
With that mission at heart, TriStar Greenview has continually demonstrated its patient-centered focus by meeting and anticipating the needs of the region it serves. Throughout its history, the hospital has brought leading-edge technology to south central Kentucky. Whether by introducing advanced heart-failure treatment options or creating an enhanced surgical recovery program to help patients recover from surgery with significantly reduced pain, TriStar Greenview has incorporated innovative, evidence-based technology and treatments into its culture.
Even as it faced an unprecedented pandemic, TriStar Greenview continued to invest in the care and improvement of life for all south central Kentuckians. During the past five years, the hospital has made significant investments to expand and enhance its services.
"Reflecting on the innovation of the past 50 years here at TriStar Greenview – and especially the recent progress we've made – I can't help but look forward with great excitement," Sherrod said. "We are grateful for the support we've received from south central Kentuckians for the past five decades, and we remain committed to supporting the communities we serve by elevating the level of healthcare available in our area and by continuing to lead as a community partner."
Economic Impact
A bedrock element of the Bowling Green community since its inception, TriStar Greenview's role has expanded as the city – and region – has experienced significant growth. The hospital is a key part of the local economy, employing nearly 600 colleagues and contributing more than $52 million in salaries, wages and benefits in 2021 – a year in which the hospital also contributed nearly $5 million in taxes.
During the past year, TriStar Greenview invested more than $9 million in capital projects, which included the advanced cardiac catheterization lab and key infrastructure upgrades.
But the community role TriStar Greenview has cultivated extends beyond the walls of the hospital and includes more than economic support of the local economy. When south central Kentucky needs it the most, TriStar Greenview, the colleagues who work there and its parent company, HCA Healthcare, step up.
In 2021, the region was hit by a catastrophic storm system that spawned several tornadoes – one of which tore through Bowling Green. The resulting destruction deeply affected everyone who lives in the city and spurred immediate action from TriStar Greenview and HCA Healthcare.
In addition to volunteer efforts raised by hospital colleagues, TriStar Greenview partnered with HCA Healthcare to donate $250 million to relief efforts.
"When I arrived at the hospital early Saturday morning and saw how the TriStar Greenview family was responding to the aftermath of the tornado, I was moved," Sherrod said. "Nurses and physicians were working past their shifts to cover colleagues who were dealing with property damage or who couldn't traverse the roads. Others were voluntarily coming in just in case we needed extra help. And then there were other groups who volunteered to help our neighbors clear debris from their yards. That's what it means to live out mission. That's the TriStar Greenview difference."
Published:
September 16, 2022
Location:
TriStar Greenview Regional Hospital
Related Newsroom Articles