Miles Asafo-Adjei appointed TriStar Division Director: Diversity, Equity and Inclusion
Miles Asafo-Adjei will oversee the DEI programs across the division.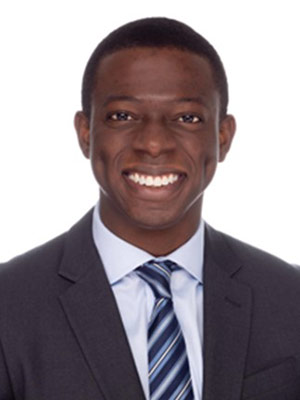 Miles Asafo-Adjei has been appointed to the position of Division Director: Diversity, Equity and Inclusion (DEI) for the HCA Healthcare TriStar Division. He will be responsible for developing, implementing and managing strategic initiatives to support the TriStar Division's commitment to DEI.
Asafo-Adjei previously served as Manager of Engagement and Workplace Programs for the HCA Healthcare's DEI Department and was responsible for the development and implementation of the Colleague Networks Program as well as supporting the development of an Executive Sponsor Program.
Prior to joining HCA Healthcare in 2019, Miles served as a Human Resources Associate for Childcare Tennessee, an initiative of the Community Foundation of Middle Tennessee. Miles also spent five years at the Ensworth School working in high school admissions, as a grade advisor, an interim teacher, basketball coach and on programs that trained students to lead conversations on various DEI topics.
Originally from Durham, North Carolina, Miles grew up in Antioch, Tennessee as the youngest of three to Ghanaian parents. He earned his Bachelor of Science in Communication with a focus in Social Influence from Cornell University while playing basketball. He later earned his Master of Education in Leadership and Organizational Performance from Vanderbilt University. Miles has been married to his wife, Hannah, for four years.
Published:
January 21, 2022