Memories of nurse's healing voice bring COVID-19 survivor back to TriStar Horizon
Nearly two years later, COVID-19 survivor reunites with nurse after the memory of her singing to him.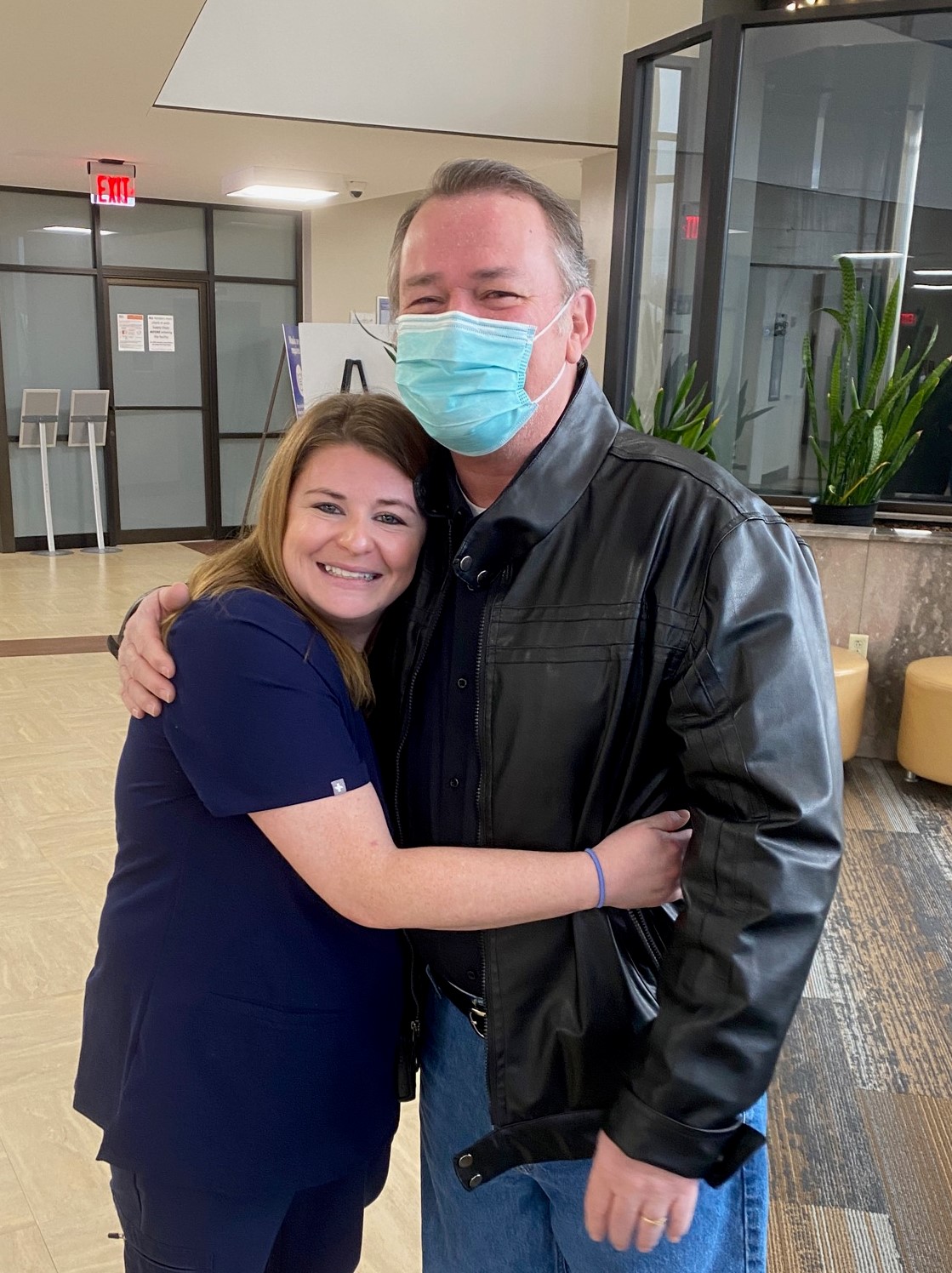 It's a vivid memory that brought Steven McBride back to TriStar Horizon nearly two years after he survived COVID-19. In July 2021, the army veteran was very sick when he was admitted to hospital. There's not much that Steven remembers during his six weeks at the hospital. However, there was one thing he couldn't forget – a nurse who would sing to him.
In an emotional reunion, Steven finally met Kim Williams, a registered nurse at TriStar Horizon who began her nursing career during the pandemic working weekend nightshifts. "I would hum and sing to you like I do for my kids when they don't feel well," Kim said to him during the reunion. "You would tap your foot in response, so I knew you were there and could hear me."
Steven says that his battle against COVID-19 gave him a renewed purpose and perspective on life. "Y'all make a difference, and you probably don't get told that often, so I wanted you to know. Y'all saved me," shared Steven.
Steven feels blessed to have been her patient, and they mutually agreed they would forever be considered family in a special way. "You don't know how much this means to me. I want to make a difference, so this makes it all worth it. I was blessed to be your nurse," said Kim.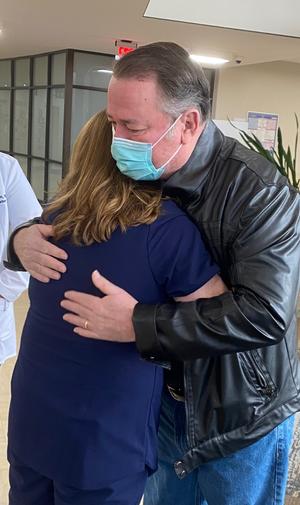 Published:
January 27, 2023
Location:
TriStar Horizon Medical Center
Related Newsroom Articles