TriStar Skyline Invests $22 Million to Support Community's Growing Healthcare Needs
In 2022, TriStar Skyline launched or completed projects totaling over $22 million to expand access and improve patient care.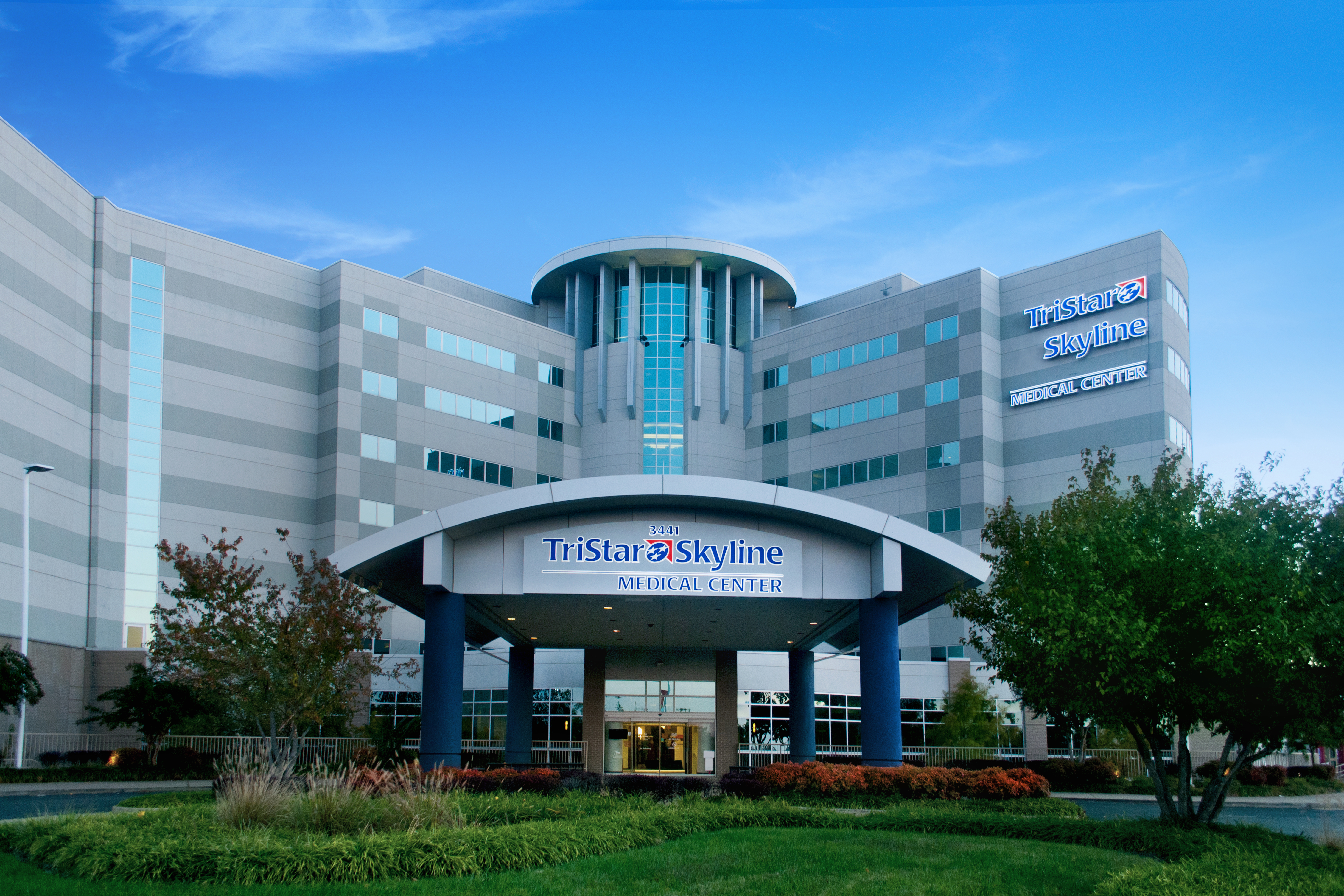 Nashville, Tenn. — TriStar Skyline Medical Center, an affiliate of HCA Healthcare, is continuing to invest in the increased healthcare needs of Middle Tennessee and surrounding communities with enhanced services and a steadfast commitment to providing excellent patient care. In 2022, the hospital launched or completed projects totaling over $22 million to expand access and improve patient care. This commitment is in addition to the $78 million in facility improvements made over the past five years at TriStar Skyline.
Significant investments over the last year include:
Trauma Intensive Care Unit expansion to include four new observation rooms, one new procedure room, and renovation of the unit- $3.2 million. As the community grows, so does the need for advanced trauma care throughout our region. The renovation and expansion of TriStar Skyline's trauma intensive care unit provides additional state-of-the-art facility resources for trauma specialists to provide around-the-clock care to the most severely injured patients.
Addition of Comprehensive Burn and Wound Care services in August of 2021:

Investment in 12-bed Burn ICU and dedicated Burn ER Intake Room - $5.4 million.
Newly renovated Advanced Outpatient Burn and Wound Care Clinic with two Hyperbaric Oxygen Therapy Chambers - $800,000.

The comprehensive burn and wound care team at TriStar Skyline is made up of nationally-recognized, highly-trained specialists with extensive burn experience for both adults and pediatric patients. With the latest techniques and therapeutic modalities, the TriStar Skyline team has expanded burn and wound care services to care for the most severe burn and wound patients, bringing needed care to an underserved community.

Investment in new diagnostic equipment includes the addition of a new cath lab, 256-slice CT, O-Arm, fluoroscopy scanner, digital x-ray, nuclear medicine camera, and an echo ultrasound machine - $7 million.
Investment in new surgical equipment, including neurosurgery robotic navigation, neurosurgery microscopes, upgraded urology cytoscopes, upgrated gastrointestinal scopes - and the implementation of laser scar revision equipment - $5 million. By using the most advanced equipment and technology, TriStar Skyline is able to provide a higher level of patient care with optimal surgical outcomes
"As Nashville and the surrounding areas continue to boom with population growth, access to advanced healthcare is critical," shared Dustin Greene, chief executive officer of TriStar Skyline. "TriStar Skyline continues to focus on quality, compassion and having the best facilities to care for the most acutely ill and severely injured patients across a multi-state area. The material investments in recent years are expected to continue."
Quality care
As one of the region's premier tertiary medical centers, TriStar Skyline has a history of clinical excellence, serving as a leader in healthcare as a comprehensive stroke center, American College of Surgeons (ACS) verified trauma center and provides the most advanced level of comprehensive burn care.TriStar Skyline has received six consecutive "A" Leapfrog Hospital Safety Grades. The Leapfrog Hospital Safety Grade is the only hospital ratings program based exclusively on hospitals' prevention of medical errors and other harms to patients in their care. Additionally, TriStar Skyline was recognized by Healthgrades as a 2022 Patient Safety Excellence Award™ recipient placing the hospital among the top ten percent of all short-term, acute care hospitals as evaluated by Healthgrades.
"TriStar Skyline is proud to be a leader in patient safety, a testament to the commitment of every colleague doing the right thing for our patients, every time," said Greene. "We also have the privilege of being part of HCA Healthcare which gives us unparalleled access to the latest technologies and treatments to promote optimal outcomes."
Economic Impact and Community Support
As one of the largest employers in the area, TriStar Skyline proudly employs approximately 1,500 colleagues and has an annual payroll of over $140 million. In 2021, TriStar Skyline paid over $1.8 million in taxes, significantly contributing to the community's essential services for the residents of Davidson County. The hospital strives to strengthen the communities we serve through employment, investment and charitable giving.
The facility provides quality medical care to tens of thousands of patients annually. In 2021, TriStar Skyline Medical Center admitted 20,815 patients and treated 54,224 patients in their emergency department.
"One of the unique elements of TriStar Skyline and HCA Healthcare is that we are one of the largest employers in the region and we are also a tax-paying organization," shared Greene. "Supporting our community, giving back, and playing an active role in advancing our great city is very important to me and to our entire team collectively."
Published:
September 28, 2022
Location:
TriStar Skyline Medical Center, TriStar Skyline Madison Campus
Related Newsroom Articles