TriStar Northcrest makes donation to YMCA breast cancer survivor program
TriStar Northcrest makes donation to YMCA breast cancer survivor program.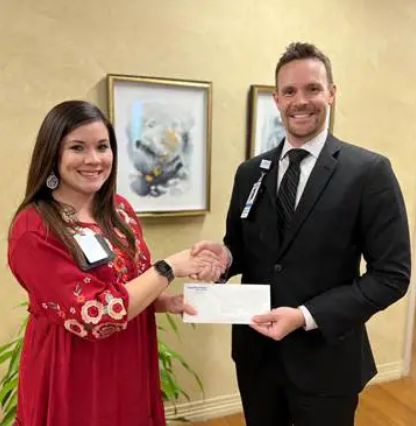 Last month, TriStar NorthCrest Medical Center announced a donation of $12,000 to the Robertson County Family YMCA's ABC Program, which serves as a recovery and support network for survivors of breast cancer.
Although surviving a breast cancer diagnosis is always a blessing, the process of diagnosis, treatment and recovery can be taxing both mentally and physically for the women that endure it.
To combat those issues, the YMCA created the ABC Program, called "After Breast Cancer." For over the past 10 years, it's served as a 16-week program for breast cancer survivors that focuses on physical recovery working with trainers to help patients physically recover, along with small group counseling to help them mentally recover.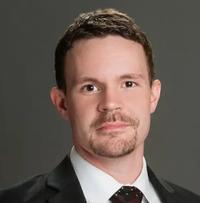 "The ABC program is a meaningful way to bridge the gap between 'The treatment is over. Now what?' TriStar NorthCrest saw this as a valuable opportunity to invest in our community and continue to meet the needs of those who may have been diagnosed with breast cancer, often within our facility, and treated," TriStar NorthCrest CEO Sean Patterson said.
According to Jeremy Tackett, Executive Director for the YMCA of Middle Tennessee, a real connection for members is made at the small groups, where they can share their personal stories with other survivors and relate with their experience of battling breast cancer. Many times the same group of women will stay together and remain connected, even after the program's 16 weeks have ended.
"I like to share stories so many times to where these ladies come in and they feel that they're experiencing this certain condition or this change, and they felt like they've been left out on this island," Tackett said. "They're able to come into this small group counseling and share that and find that other women have experienced the same thing. So, it kind of helps with their emotional healing that now they have a great network of support."
Tackett says that NorthCrest has been one of largest supporters of the YMCA for many years and has recently surpassed the $200,000 threshold of giving donations to the organization.
"Anytime we have partners that can come along and believe in what we do, that makes it better. One of the things we love about the ABC Program is that it's completely free to our participants. The cost that we recognize is about $1,500 per person. So, we can't do this program without community support. With NorthCrest coming along, even after their sale with TriStar, they have continued that support. It just gives this program a huge boost, because without this gift we would probably struggle to find funding. That's one of the biggest funders for this program that we have."
TriStar NorthCrest also continues to seek out ways to invest in the Robertson County community and improve access to other quality healthcare services. The hospital recently partnered with the Robertson County Health Department and presented a check for $28,000 to be used toward interpretation services utilized at the local health department.
In addition to their donations to programs in the local community, NorthCrest offers a number of resources and procedures to treat breast cancer. Those include 3D mammography, the latest in 3D imaging and stereotactic breast biopsies, the extraction of cells or tissues to detect cancer or other diseases. They also offer bone density testing, which measures bone density loss, a risk factor associated with breast cancer, as well as breast ultrasounds.
Should additional testing and treatment be necessary, NorthCrest has access to a robust network of care through the Sarah Cannon network, accommodating testing, treatment, and recovery.
More information about NorthCrest's women's services and breast health can be found online on their website.
Location:
TriStar NorthCrest Medical Center
Related Newsroom Articles