TriStar Hendersonville Birth Center recognized for nursing excellence
NICU earns HCA Healthcare Unit of Distinction Honorable Mention Designation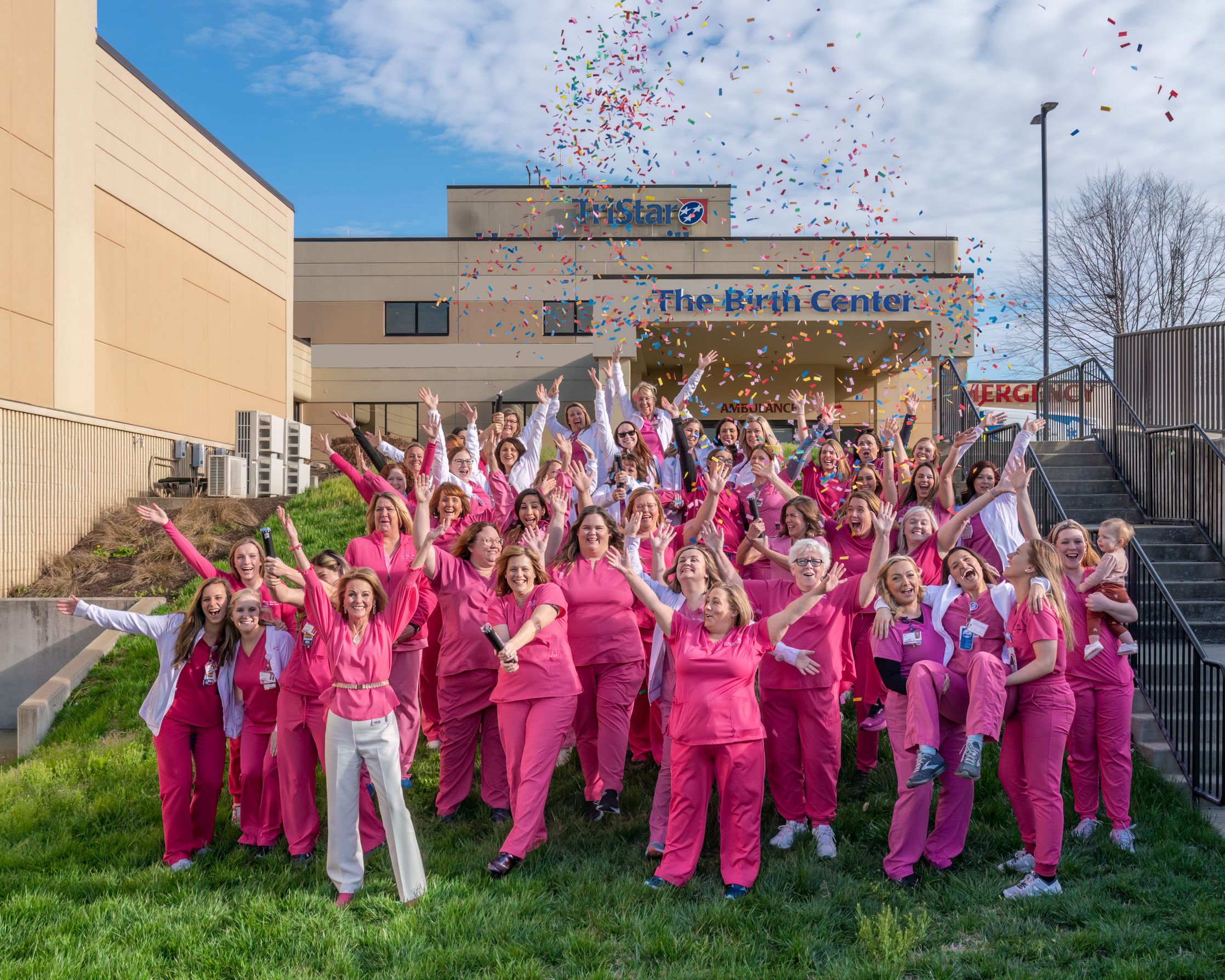 TriStar Hendersonville Medical Center announced that its NICU unit in the Birth Center earned an Honorable Mention in the 2022 HCA Healthcare Unit of Distinction Awards, an annual program that recognizes and rewards exemplary nursing units at HCA Healthcare sites of care. The Unit of Distinction designation is achieved through measurable, exemplary performance in the strategic areas of advocacy and leadership, consistency in nursing practice and operations, and leveraging scale to improve patient care.
"This recognition is well deserved," said Lisa Hochstetler, Chief Nursing Officer of TriStar Hendersonville. "Our NICU Team exceeds in many quality and patient experience metrics. This group truly owns professional development in the area of neonatal nursing and are continually reviewing clinical practice to ensure that the best care is being provided to our infants and their families."
TriStar Hendersonville's Birth Center opened its doors seven years ago and offers private birthing suites, a lactation boutique and a Level II Neonatal Intensive Care Unit. The NICU provides private suites for parents to sleep in the same room with their babies, personalizing the experience with amenities like personal breast pumps, in-room dining, a rocker glider and personalized neonatal education. Later this year, the Birth Center will be breaking ground on an expansion that will add six birthing suites, four neonatal ICU rooms and an OB assessment area.
"The Award of Distinction demonstrates how committed our nurses are to delivering safe, high-quality and compassionate care," said Jan Alexander, Director of Women's Services. "They are what makes the Birth Center a wonderful place with exceptional birth experiences."
Launched in 2015, the Unit of Distinction Awards are an essential component of HCA Healthcare's strategic nursing plan. With more than 2,300 sites of care, HCA Healthcare's more than 93,000 nurses have abundant opportunity to choose work across a wide spectrum of clinical and non-clinical settings. HCA Healthcare supports and invests in nursing with leading-edge technologies and increased access to clinical education and professional development opportunities to help make HCA Healthcare a premier career destination for nurses.
"Each year we look forward to celebrating the selfless individuals who continually show up for our patients across the country," said Sammie Mosier, DHA, MA, BSN, NE-BC, senior vice president and chief nurse executive of HCA Healthcare. "The Unit of Distinction program celebrates HCA Healthcare's many exemplary nursing units and raises our standard of nursing excellence every year. Congratulations to this year's winners."
Location:
TriStar Hendersonville Medical Center
Related Newsroom Articles