Sleep disorders
Sleep disorders refer to changes in sleep patterns that can affect the amount, timing and quality of sleep someone receives. They can also be related to mental health issues. Common sleep disorders include insomnia, sleep apnea and narcolepsy.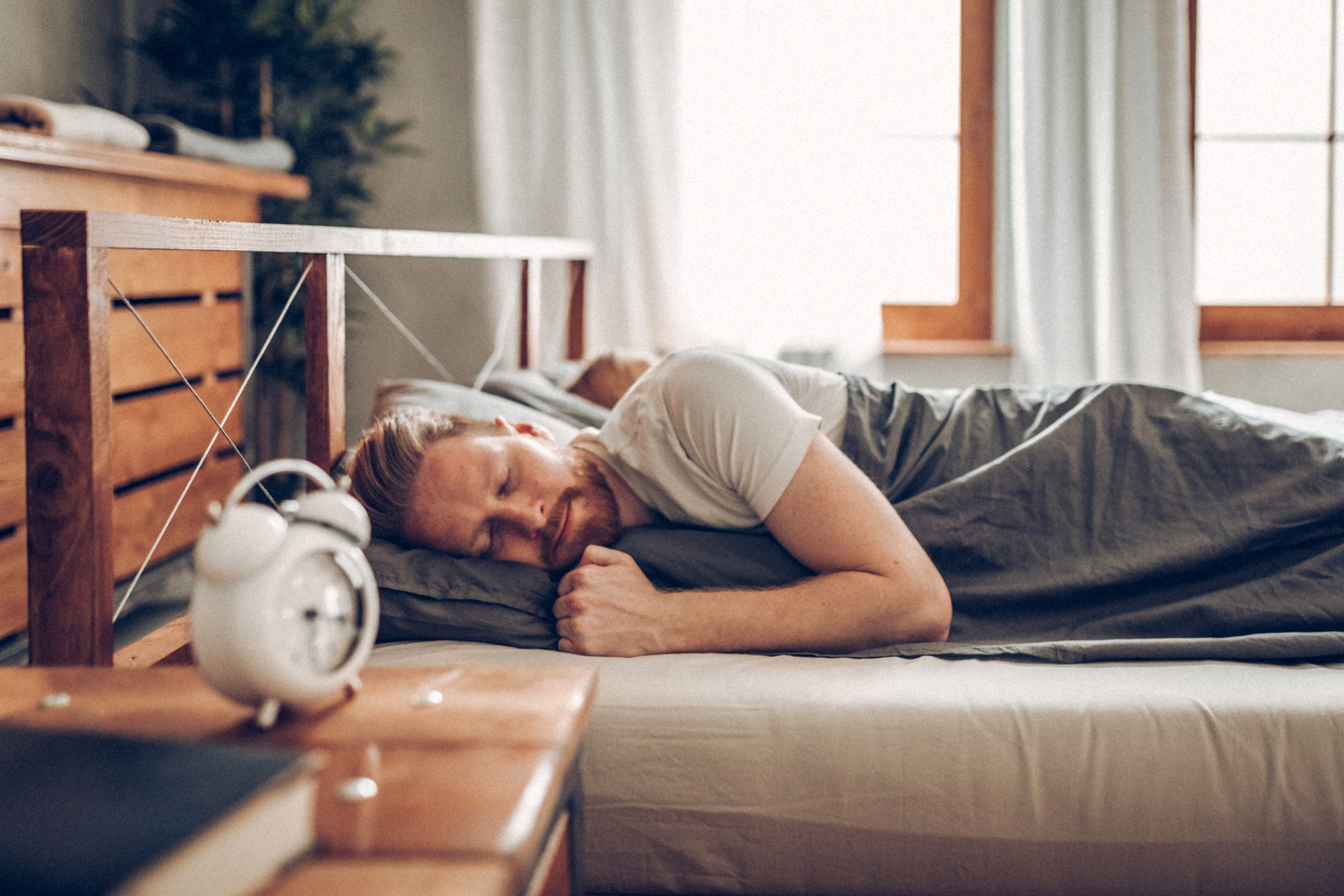 Sleep center in Davidson County
A good night's rest is critical for good health, and our specialists are committed to helping you get it.
Your sleep could be disrupted by any number of conditions, from restless leg syndrome to insomnia or sleep apnea. At our Sleep Disorders Center at TriStar Skyline Medical Center — proudly accredited by the American Academy of Sleep Medicine — you will get care tailored to your needs so we can help you get the rest you need.
Need a physician referral?
TriStar MedLine can help. We are available by phone Monday through Friday from 7:00am to 7:00pm CST.
TriStar MedLine can help. We are available by phone Monday through Friday from 7:00am to 7:00pm CST.
Sleep disorders we treat
Our team includes licensed sleep technologists and physicians specializing in pulmonology and sleep medicine. We provide a comprehensive approach to diagnosing and treating sleep disorders, including:
Restless legs syndrome
Sleep apnea
Sleep disorders services we offer
Our goal is to help you return to normal sleeping patterns and eliminate the stress and anxiety associated with sleep disorders.
Sleep studies
Sleep studies aid doctors in the diagnosis and treatment of sleep disorders. Through our state-of-the-art facility, we offer suites designed to provide the comforts of home. Each room includes:
A queen-size bed
Private bath and walk-in shower
Flat-screen TV with cable and DVD player
Wireless internet
Accommodations for bariatric patients, handicapped patients and patients with special needs
Preparing for your sleep study
We want you to feel as secure and comfortable as possible before your sleep study by helping you know where to go and what to bring.
Preparing for your appointment
If you are coming in for a sleep study, we want to make sure you bring everything you need. In addition to your driver's license and insurance cards, please bring:
Toiletries for an overnight stay (e.g., toothbrush and toothpaste)
All medications you need during your stay
Sleep attire, such as pajamas or T-shirt and shorts
Items that make you more comfortable, such as a favorite pillow or book
To learn more about preparing for your appointment, review our sleep study instructions.
If you need to reschedule or cancel your study, please call the Sleep Disorders Center at (615) 769-4280. A 24-hour cancellation notice is required. If no one answers, please leave a message.
---
Getting to the Sleep Disorders Center
If your sleep study is scheduled for Monday through Friday, please arrive between 7:00pm and 7:30pm at the TriStar Skyline Medical Plaza Building, Suite 690. You may park in front of the Medical Plaza Building.
If you are scheduled for a Sunday evening appointment, please enter through the main hospital entrance and check in with the operator. You may park in front of the hospital.
---
Preparing for your appointment
Getting to the Sleep Disorders Center