Scott Sweeney
TriStar Southern Hills Advanced Wound and Vascular Center patient Scott Sweeney shares his story.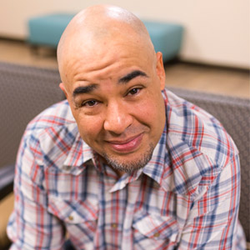 I had a cut on my foot for quite some time and didn't know why it wasn't healing. In February 2016, I went to an urgent care clinic and was very quickly sent to TriStar Southern Hills Medical Center's ER. I was admitted to the hospital due to a serious Staph Infection in a bone in my foot caused by a wound that wouldn't heal. Also, I was diagnosed with Type II diabetes. I had surgery on my foot to remove the infection in the bone. After discharge, I immediately started going to the TriStar Southern Hills Advanced Wound Care and Vascular Center.
My treatment included two months of hyperbaric oxygen chamber therapy and advanced wound dressings at the Advanced Wound Care and Vascular Center. After completing treatment, my wound is completely healed and I have a healthy new lifestyle. In the past year, I've lost more than 100 pounds due to daily walks and healthy eating.
I credit the staff at the Tristar Southern Hills Advanced Wound Care and Vascular Center for helping me heal and keeping me positive. My podiatrist, James Sudberry, DPM., was also instrumental in saving my foot and my life. Dr. Sudberry was a true professional from the day I came into the hospital to the day I finished my treatment. When I first came to the hospital, my wife was out of town. Dr. Sudberry made it a point to talk her and to make sure she understood the treatment plan. Dr. Sudberry and the Wound Care staff took excellent care of me, and I'm so thankful for them.
Location:
TriStar Southern Hills Medical Center