TriStar StoneCrest hosts STEM students
TriStar StoneCrest hosts 150 local STEM students for an inside look at robotic surgery. As part of the program, five Rutherford County students were names winners of the "Name the Robots" contest.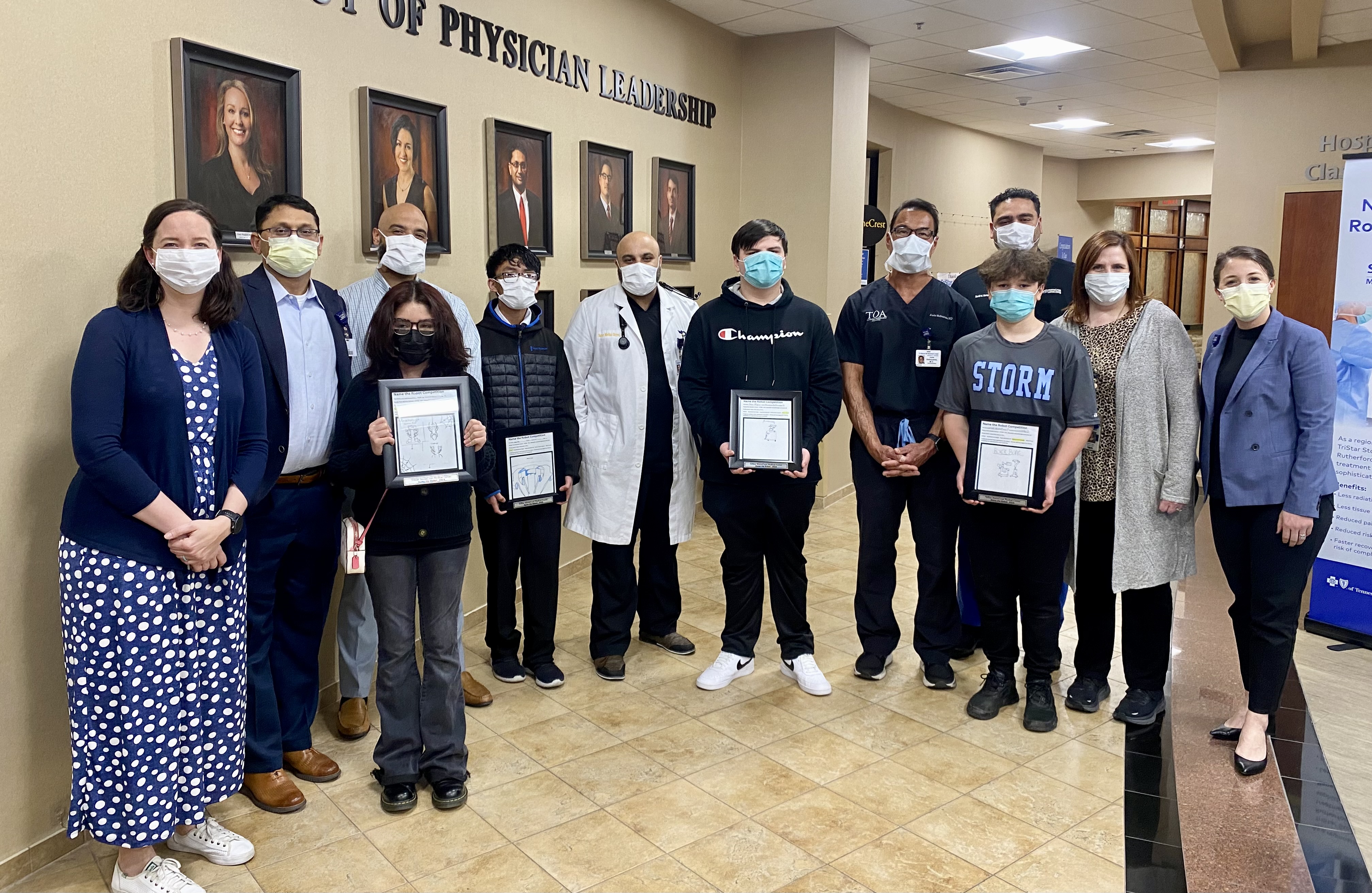 Smyrna, TN – TriStar StoneCrest Medical Center hosted middle school STEM students from across Rutherford County on January 24, 2023, for a special event. The "Name the Robots" contest allowed students to learn from surgeons and colleagues specializing in minimally invasive robotic procedures. The event highlighted five state-of-the-art surgical technologies available at TriStar StoneCrest Medical Center while inspiring over 150 students to pursue STEM careers relating to healthcare.
TriStar StoneCrest's board-certified and robotically trained surgeons demonstrated the advanced techniques and discussed each robot's unique technology. Students had the opportunity to ask each surgeon questions and 'test-drive' each surgical robot.
"We are fortunate to offer robotic technology for patients in our community and are excited to share our enthusiasm and passion for healthcare with the next generation," said Natalie Whitmer, chief operating officer at TriStar StoneCrest Medical Center. "Robotic technology is an exciting and growing field, and exposing students to these capabilities can help spark their interest and curiosity while encouraging them to pursue careers in healthcare and related fields."
At the end of the event, students learned that they would have the chance to name one or all of the surgical robots. After receiving over 100 Name the Robots entries, TriStar StoneCrest is pleased to announce the following winners:
Makayla Constantino - Arachnid
Thati Pha - Telacane
Cameron Skerrett - Backbone
Jaxson Wiggins - Armstrong
Cin Neem - Spine-ET
The five Rutherford County school students who won attend Rocky Fort Middle School and are a part of the STEM program under the direction of Mrs. Bobbie Meredith. Each student received a framed copy of their creatively named robot, a TriStar StoneCrest t-shirt, and goodie bag. In addition, each robot will be outfitted with a custom nameplate displaying its new name.
To learn more about robotic-assisted surgery, visit the TriStar StoneCrest website.

Location:
TriStar StoneCrest Medical Center