Greenview approved for ambulance service
Changes to how emergency responses are handled in Warren County could be coming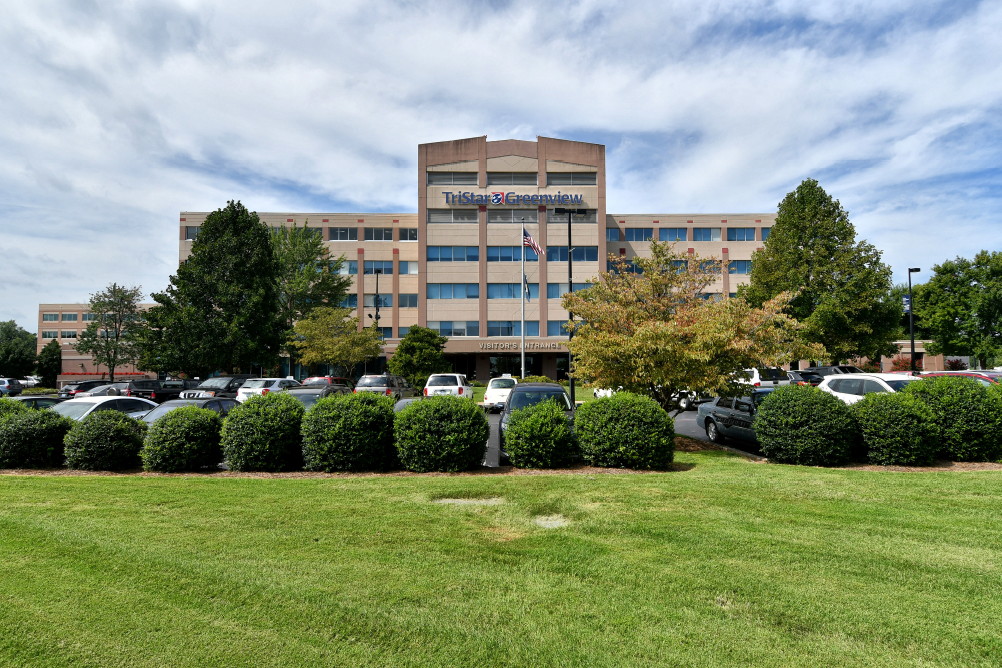 Changes to how emergency responses are handled in Warren County could be coming after TriStar Greenview Regional Hospital was granted on Oct. 20 a certificate of need to establish a ground ambulance service to serve the county along with Med Center EMS.
The announcement of the CON approval for Greenview's Warren County EMS by the Cabinet for Health and Family Services is the culmination of a five-year-long effort by Greenview to win the right to operate an ambulance service that Greenview CEO Mike Sherrod calls "something that's needed with the growth in the county."
Med Center EMS has had the county ambulance service pretty much to itself since 1980, when the Med Center Health affiliate took over operation of the county ambulance service with no financial support from the city of Bowling Green or the county.
From that beginning, Med Center EMS has grown to a 102-employee operation with 12 ambulances, a 28,000-square-foot base station on East Third Avenue and a second station on Industrial Drive.
Despite that growth, Greenview has long contended that Warren County needs a second ambulance service.
Its first attempt to establish a competitor to Med Center EMS came in 2018 with what was called Southern Kentucky Ambulance Service. That application was denied in January 2019, when a Franklin County administrative law judge granted a motion for summary judgment requested by attorneys for Med Center EMS.
A second attempt by Greenview to enter the ambulance business came in September 2019 when the affiliate of Nashville's HCA Healthcare submitted another CON application through an affiliate called Warren County Ambulance Service.
That application led to more legal wrangling and was withdrawn in June of 2022, but Greenview's case was aided later that year by a new state law aimed at CON applications.
Now, instead of Greenview having to prove its case for an ambulance service through a formal review, Med Center Health had to prove that a second provider wasn't needed through a "nonsubstantive review" process.
According to Administrative Law Judge Cheryl Neff, who presided over a June public hearing of Greenview's application, Med Center Health failed to prove its argument against a second ambulance service.
Neff wrote in her final order that Med Center Health "failed to rebut, by clear and convincing evidence, the presumption that the application is consistent with the State Health Plan and the presumption of need for the ground ambulance service in Warren County."
Although Neff's ruling was a long-awaited victory for Greenview, Sherrod was hardly relishing it during a Wednesday interview in the Greenview administrative offices.
"We were able to prove the need and obtain it (the CON)," he said. "It's exciting mainly for the community because we'll be able to meet the demands that are coming."
Greenview representatives argued during the hearing that the need for a second ambulance service is evident in Warren County's rapid growth.
That the population growth is leading to growth in emergency runs was brought out in the hearing. An EMS dashboard document presented at the hearing showed Med Center EMS making nearly 27,000 runs for the 12 months ending in March of this year. That's up from the 23,000 figure used when Greenview made its 2018 application.
To help handle that growth and expected future growth, Greenview proposed in its latest CON application to spend $1,993,103 to establish the ambulance service with offices in a former medical office building adjacent to Greenview's Ashley Circle headquarters and build a 3,000-square-foot metal building for ambulance bays.
Starting in 2025, Warren County EMS would operate six vehicles and make an estimated 4,500 emergency runs and 1,500 non-emergency runs in its first year, according to the application.
"It's a great opportunity to get a system where we work together to make sure we're meeting the needs," Sherrod said.
Not everyone sees it that way.
When asked for a response to Greenview's CON approval, Med Center Health leadership released this statement:
"The administrative law judge's ruling in this case is adverse for residents of Warren County, and we have significant concerns regarding the ramifications this decision will have on local taxpayers and our community's emergency response system.
"Med Center EMS is one of the premier ground ambulance services in Kentucky, providing exceptional service to Warren County residents with a proven track record that spans more than 40 years. Med Center EMS has received numerous accolades and accreditations over the course of its history, recognizing the outstanding contributions of our highly trained team of professional paramedics, EMTs and dispatchers who are committed to meeting the needs of our community."
Likewise, Warren County Judge-Executive Doug Gorman has concerns about the impact of a new ambulance service in a county that has never had to impose an ambulance tax and on a dispatch system that will need to switch from one ambulance service to two.
"We have been extremely fortunate as one of the few counties in the state that doesn't charge the taxpayers for ambulance service," Gorman said Wednesday in a text message. "With this new agreement, we are hopeful the logistics can be worked out to provide quality ambulance service to all citizens without an interruption of service or a tax to the citizens."
Sherrod said Greenview will move slowly on establishing the ambulance service, even if it isn't held up by an appeal from Med Center Health.
"It's not going to happen in a few months," he said. "It's probably out there a ways. We want to make sure we work well with all parties: the city, the county and Med Center EMS.
"If we're going to do it, we need to do it right and make sure we're complementing each other. If we divide up the county in a way that's fair and honor patient choice, it will work."
Moving slowly on a CON approval is not new for Greenview.
In April, it was approved for a 72-bed Greenview East hospital in the Lovers Lane corridor. That CON application called for Greenview to invest $350 million in building a 238,405-square-foot facility on a 30-acre tract adjacent to the Greenview Surgery Center and Graves Gilbert Clinic offices at 484 Golden Autumn Way.
Its 72 beds would be transferred from the 211-bed Greenview hospital on Ashley Circle, meaning there would be no initial increase in the total number of beds operated by Greenview.
The application points out that the existing Greenview facility was built in 1972, making it difficult to meet current requirements for certain services.
"There have been numerous recent changes in code requirements for hospital pharmacy and lab operations that are difficult to meet within an outdated facility," according to the application.
Greenview recently invested $4.1 million to upgrade its cardiac catheterization suite. Other upgrades – and possibly some new services – could come with the new facility.
But those plans are on hold, Sherrod said, because Med Center Health has challenged the CON approval.
"The vision has been stalled because it's tied up in court," Sherrod said. "We really can't do anything."
Published:
November 16, 2023
Location:
TriStar Greenview Regional Hospital