TriStar Division hospitals bring holiday spirit to patients
TriStar Division hospitals across Tennessee brought joy and the holiday spirit to their patients during the month of December.
TriStar Division hospitals across Tennessee brought joy and the holiday spirit to their patients during the month of December. From special visits from Santa, caroling colleagues and precious ornaments, colleagues embodied the HCA Healthcare mission and the spirit of the season.
Parkridge East Hospital nurses create one-of-a-kind ornaments for newborns this Christmas
Nurses at Parkridge East Hospital went the extra mile for their newborns this holiday season. Each baby went home with a unique ornament created and hand-painted by nurses in the Labor and Delivery Unit. The nurses began working on the ornaments in October and completed about 200 of them by then end of December. In addition, each newborn's footprints were added to the back of each ornament, giving families a one-of-a-kind keepsake to cherish for years to come.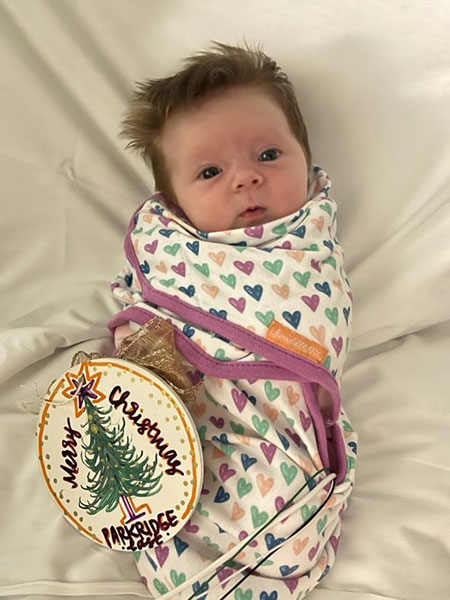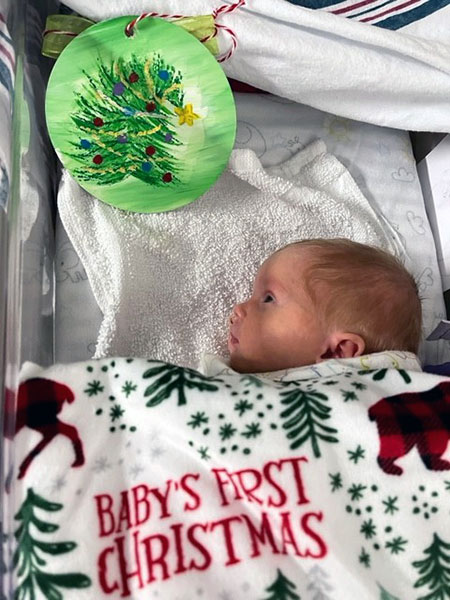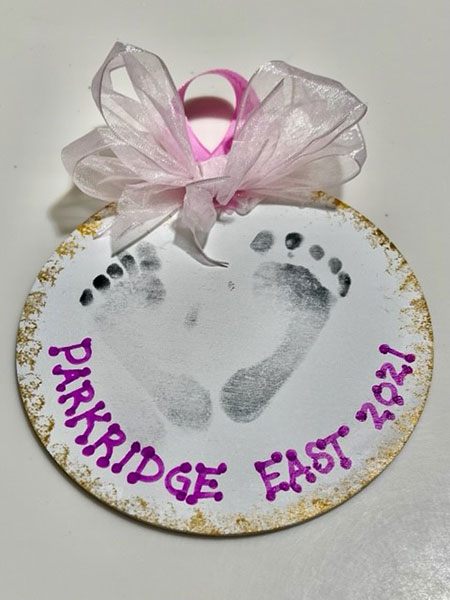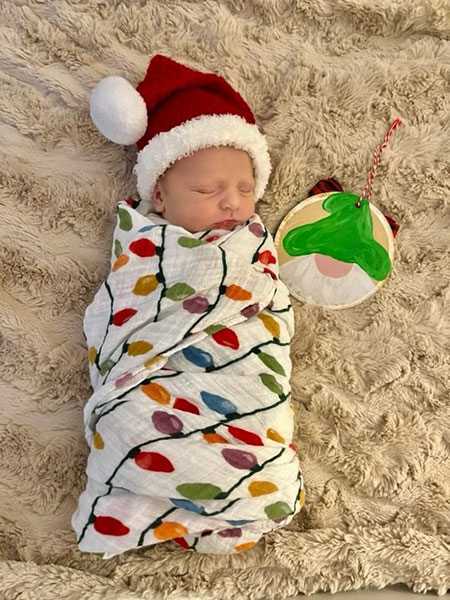 TriStar Horizon Colleagues Come Together to Provide Christmas Experience for Patient's Child
TriStar Horizon's ER and Critical Care nurses came together to truly care like family and give the full Christmas experience for a patient's 6-year-old son. After learning that the boy, Denver, would not be able to experience a normal Christmas with his mother in the hospital, colleagues came together to collect gifts for him and his family. They proceeded to go above and beyond by coordinating a special delivery of these gifts by Santa himself (TriStar Horizon's CMO Matt Tincher). This special moment for Denver took place in TriStar Horizon's lobby while he was surrounded by his Dad and all the generous colleagues who contributed to this special moment.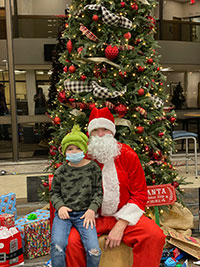 Santa and Mrs. Claus visit the NICU and Pediatric Units at TriStar Centennial
Santa and Mrs. Claus stopped by The Children's Hospital at TriStar Centennial for a jolly good time to share holiday cheer to all who were near! They visited pediatric patients and our tiniest patients in the NICU. This is such a special moment for patients and their families who might not be able to experience these traditions because of a hospital or NICU stay. Colleagues at The Children's Hospital at TriStar Centennial go above and beyond to help pediatric patients have an incredible holiday despite being in the hospital.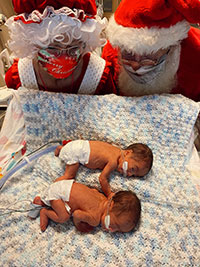 Colleagues at TriStar Summit share the Christmas spirit through carols
Members of TriStar Summit's therapy team provided patients in the inpatient rehab unit with some festive Christmas carols in December. Reggie, Cortney and Tony shared their incredible talents bringing holiday joy to their patients.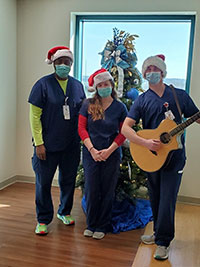 TriStar NorthCrest provide holiday gifts for 33 children
The staff at Tristar NorthCrest partnered with Robertson County Foster Care and sponsored 33 children in this year's Angel Tree. TriStar NorthCrest colleague Michelle coordinates the Angel Tree project each year ensuring the Robertson County community is a little brighter by spreading holiday cheer to those in need!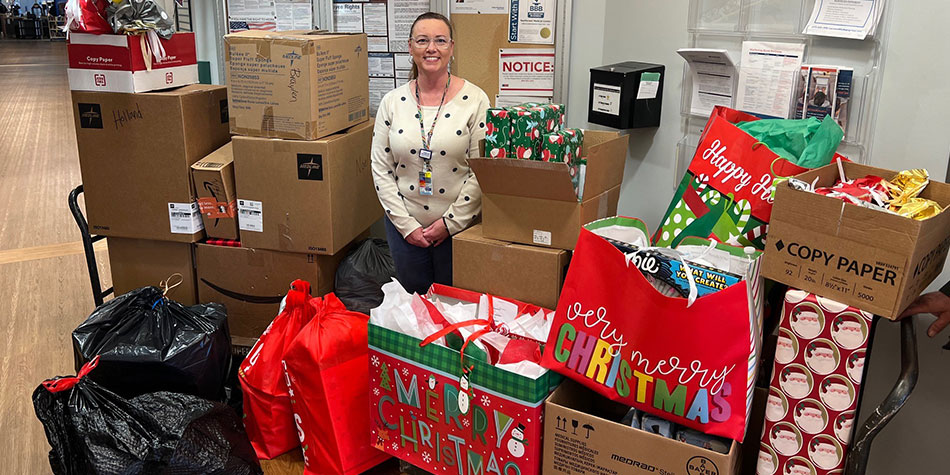 TriStar Southern Hills adopts 40 angels from the Salvation Army
Colleagues at TriStar Southern Hills collected toys, clothes and gift cards for 40 angels through the Salvation Army's Angel Tree program. The administrative offices were full of bicycles, baby dolls, toys and clothes for those who may be struggling in the community this year. TriStar Southern Hills EAG organizes and sponsors the event for the hospital each year as part of their commitment to partnering with the community to make a positive difference.
Leadership Council at TriStar Centennial Medical Center hosts a Toy Drive for Mary Parrish Center
Dedicated members of TriStar Centennial's Leadership Council held a Toy and Coat Drive for Nashville's Mary Parish Center. The Center provides survivors of interpersonal violence and their children safe, accessible and compassionate housing with individualized care that promotes healing and hope. Many local children will benefit from the generosity of the Leadership Council.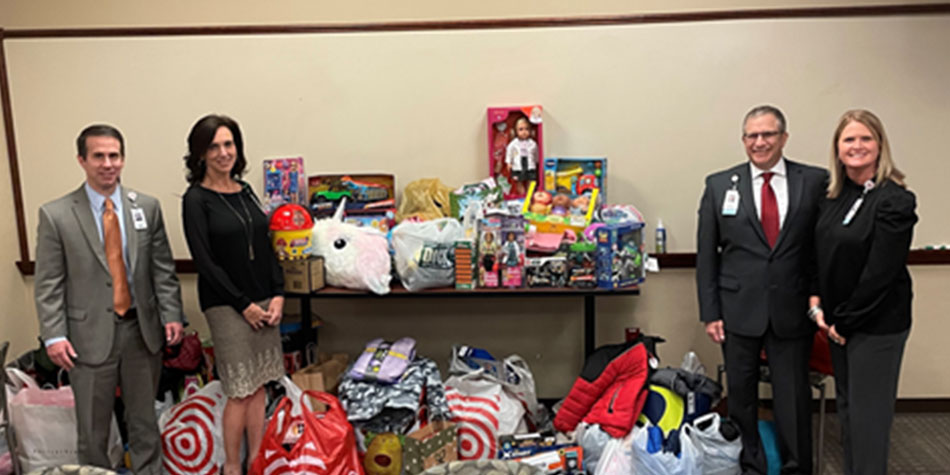 Published:
January 04, 2022
Location:
TriStar Centennial Medical Center
Related Categories
TriStar Health