Men's Health Awareness Month: Championing men's health in June and beyond
It's officially June, and you know what that means — bonfires, lake days, barbecues…and Men's Health Awareness Month?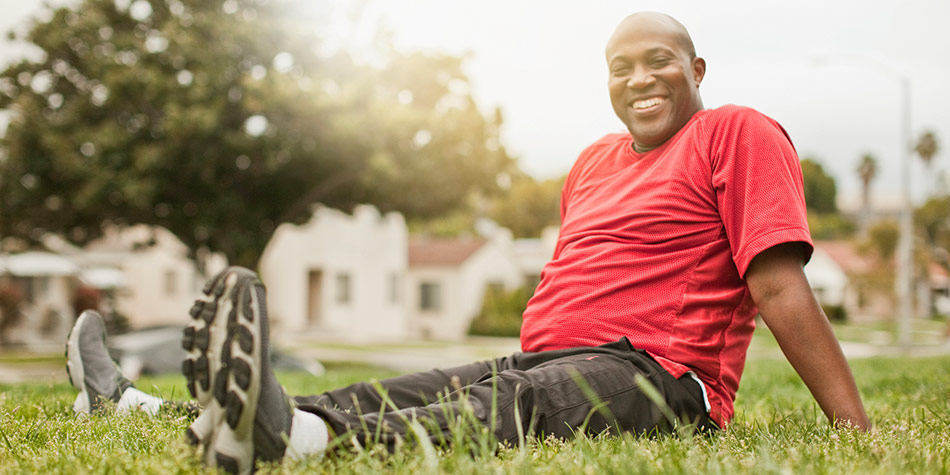 It's officially June, and you know what that means — bonfires, lake days, barbecues…and Men's Health Awareness Month? While we admit it isn't as fun as a pool party, men's health is something we need to pay attention to in June and beyond. As we usher in the longer days and layer on the bug spray, let's also consider how we can take care of ourselves and encourage the men in our lives to do the same.
Proactive today, better tomorrow
The goal of Men's Health Awareness Month might be obvious by its namesake. We want to spread awareness of preventable health problems and encourage early disease detection in men. 40 percent of men only go to the doctor when they think they have a serious health issue.
We've pulled together a few resources and tips to help encourage a healthy lifestyle.
Make the appointment — Take this month as the sign you were looking for to make that call you've been putting off. TriStar Health makes it easy. Use our Find A Doctor tool to schedule your checkup with a physician that's convenient for you.
Know when it's time to get screened — It's not something anyone looks forward to, but the key to curbing preventable health problems is to stick to a regular screening schedule. How often you need to go to the doctor depends on health and age. Need a quick guide? Men's Health Network has you covered with this handy checklist.
Move your body in ways that work for you — We all know that staying active is important to everyone's health but try making it easier on yourself. Find channels of exercise that you enjoy and fit your lifestyle. Look into swimming, biking, yoga or even daily walks and stretches.
Make wearing sunscreen a daily habit — This tip is simple and effective. Daily use of SPF 15 can lower your melanoma risk by 50 percent. Try putting a bottle next to your toothbrush to remind yourself to incorporate sunscreen into your morning routine.
Be mindful of your eating and drinking habits —Instead of diving headfirst into a total lifestyle flip, try making small adjustments to your diet. Some meatless Mondays or an alcohol-free week can set the stage for little rituals to become long-lasting changes.
Ditch the mental health stigma and protect your peace — This June, explore mindful practices and routines that better serve your mental health. Download a meditation app(and try it more than once). Adopt a nighttime routine that ensures a good night's sleep. Try out a mood journal. If there's an activity that brings you comfort and reduces stress, embrace it this month.
Talk about it — Finally, let's get used to talking about our physical and mental health on all fronts. Establishing open dialogue between friends, family and partners allows us to pull resources and create sounding boards.
Opening up and moving forward
Men, the more we are open and honest about our health, the more comfortable we all become raising concerns with our doctors — or going to the doctor in the first place. Men's Health Awareness Month is the perfect time to set health goals for yourself and encourage the other men to do the same. Let's remember that your healthcare provider is a partner when it comes to championing your health and building a healthier tomorrow.
Related Categories
TriStar Health
Related Blog Posts
September is Sepsis Awareness Month. Learn about SPOT technology and how you can detect sepsis.