Local Students Receive Scholarships through TriStar Horizon Volunteer Organization
Six area high school graduates awarded scholarships totaling $9,000 through hospital volunteer organization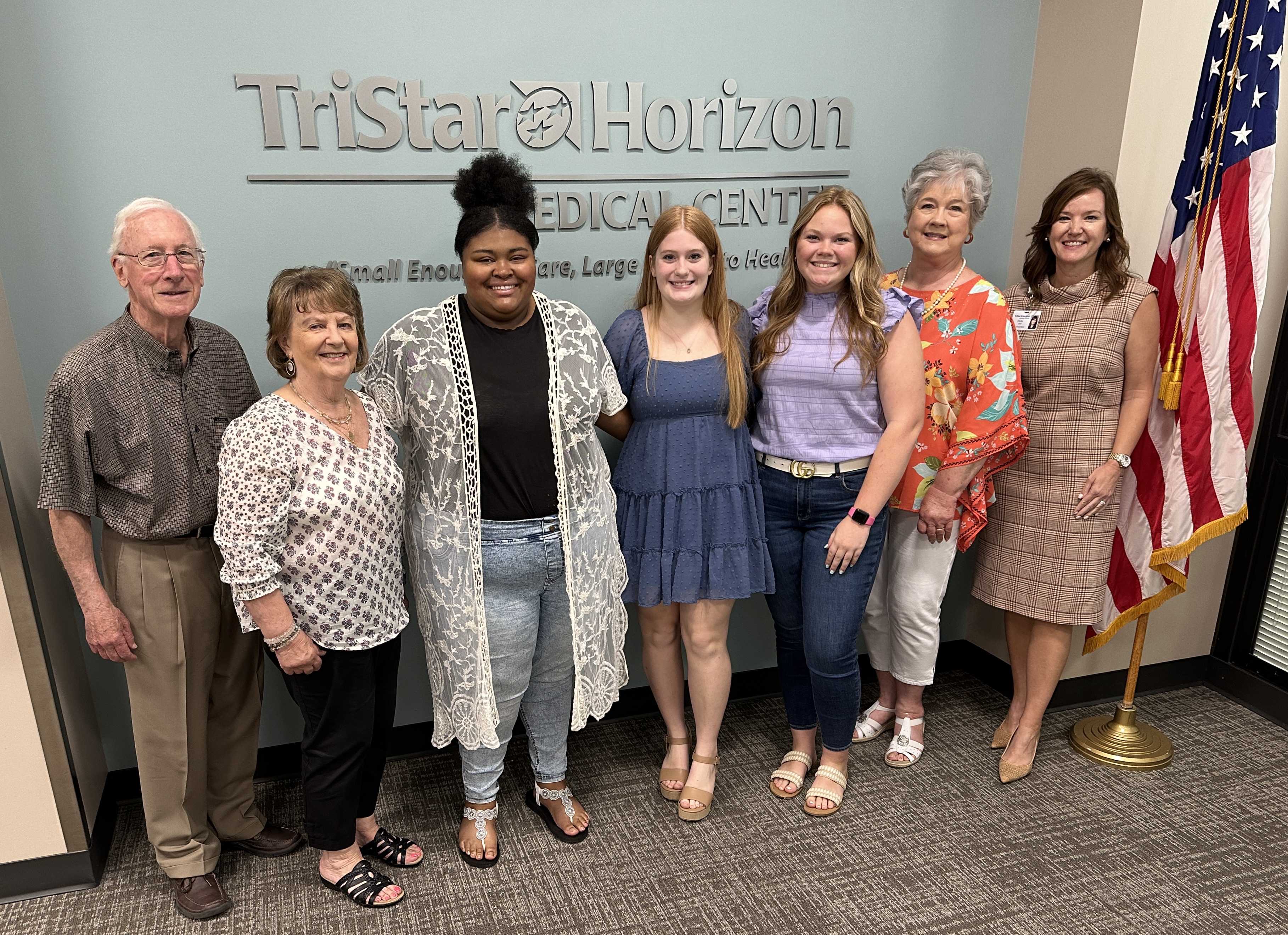 Local Students Receive Scholarships through TriStar Horizon Volunteer Organization
Six area high school graduates have been selected to receive scholarship awards totaling $9,000 through the TriStar Horizon Volunteers Scholarship Program.
Recipients from Creek Wood High School include Katelynn Bowers (Freed-Hardeman, Athletic Trainer), Anna Claire Christy (University of Tennessee Knoxville, Physical Therapy), Kennedy Daily (Austin Peay, Nursing) and Alyssa Ryals (South College, Nursing).
The students receiving a scholarship from Dickson County High School are Deishauna Bell (Austin Peay, Nursing) and Hannah Wallace (University of Mississippi Honors College, Forensic Psychiatry).
"The TriStar Horizon Volunteers are very pleased to once again award scholarships to these deserving high school students," said Al Turner, President of the TriStar Horizon Volunteers.
All scholarship winners will pursue careers in the medical field. Scholarships from the TriStar Horizon Volunteers are awarded annually to eligible high school seniors from Creek Wood and Dickson County High Schools who wish to pursue healthcare related careers.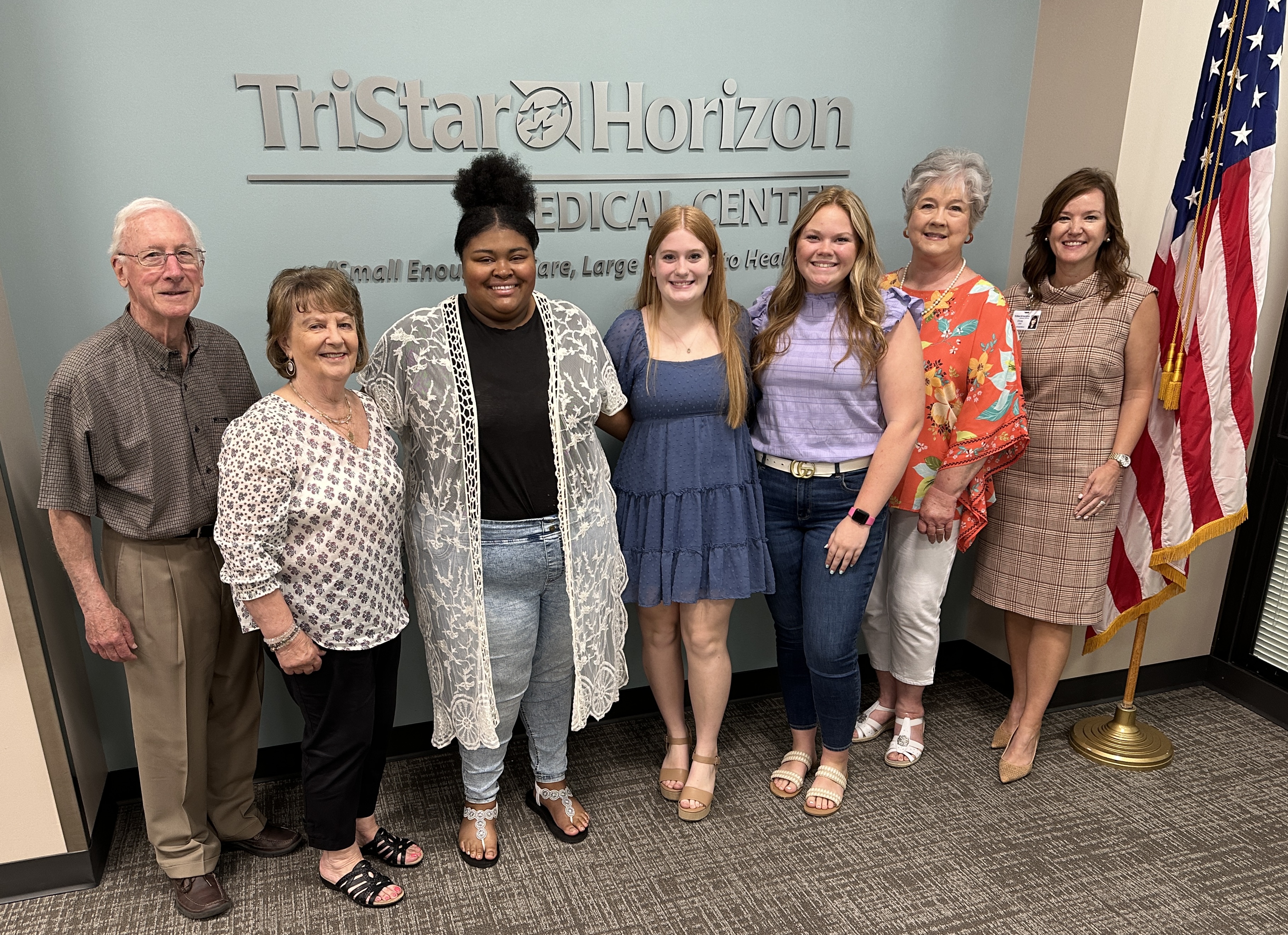 Location:
TriStar Horizon Medical Center
Related Newsroom Articles