Pediatric surgery
Pediatric surgery is a subspecialty of surgery pertaining to the surgical treatment for illnesses, injuries or diseases in children, from the newborn stage throughout adolescence and into young adulthood.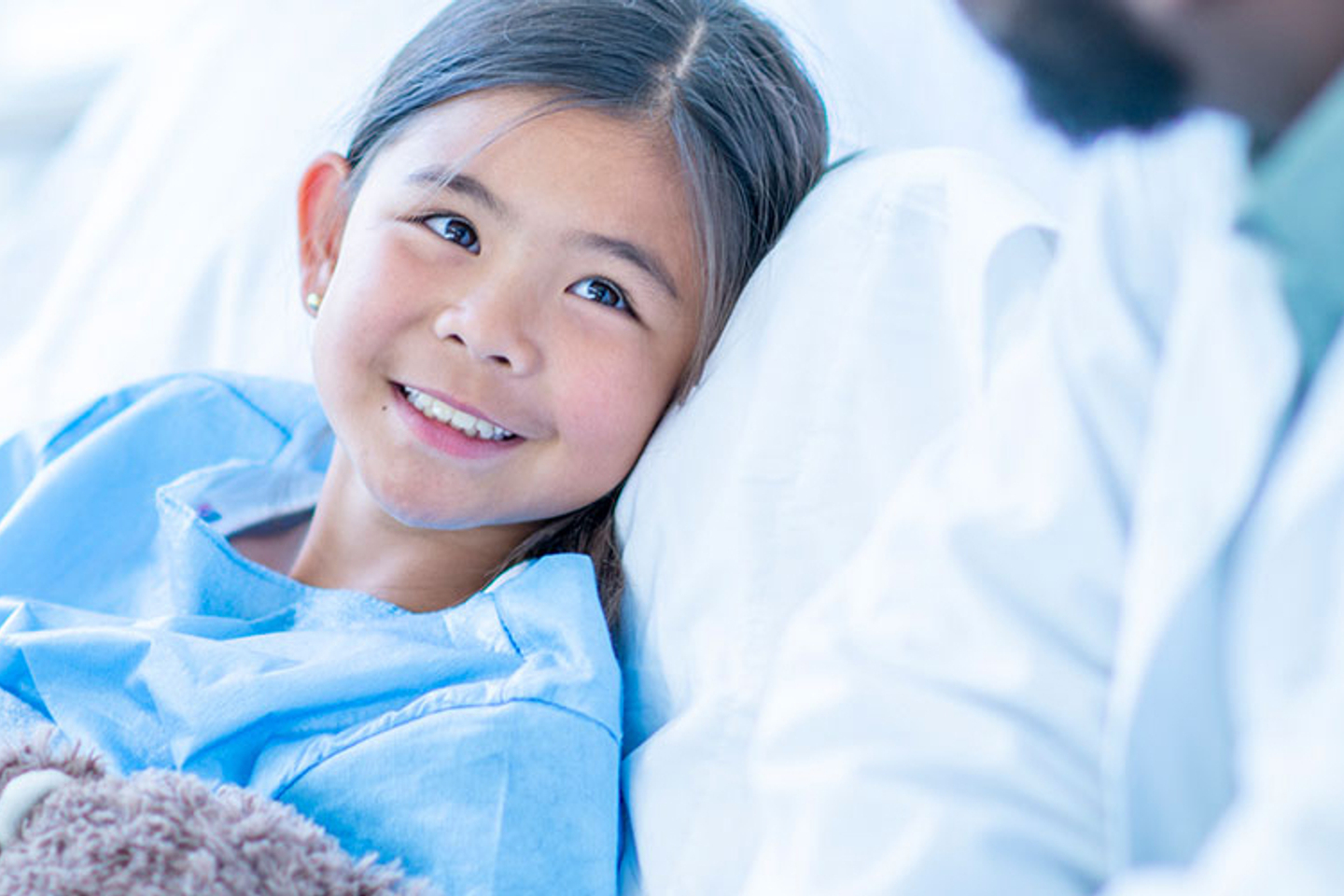 Pediatric surgery in Nashville, Tennessee
Our pediatric surgery team is focused on ensuring your child's procedure and recovery go as smoothly as possible.
The children's surgery program at The Children's Hospital at TriStar Centennial is designed to specifically meet the unique needs of children. From presurgery hospital tours to our kid-friendly environment, our team will guide your whole family through the process and help your child remain comfortable.
Need a physician referral?
TriStar MedLine can help. We are available by phone Monday through Friday from 7:00am to 7:00pm CST.
TriStar MedLine can help. We are available by phone Monday through Friday from 7:00am to 7:00pm CST.
Related Specialties
Learn more about our related specialties.
Pediatric conditions we treat
Our experienced pediatric surgeons can perform surgical procedures to treat a comprehensive range of conditions, including:
Adenoid gland infections
Bone fracture
Cancers
Complex foot, knee and hip deformities
Congenital abnormalities of the neck, chest and abdomen
Cryptorchidism (undescended testicle)
Gastrointestinal conditions
Hypospadias and epispadias (urethral opening abnormalities)
Kidney stones
Nasolacrimal duct conditions
Retinopathy (retinal disease)
Scoliosis
Strabismus (crossed eyes)
Tonsillitis (tonsil infection)
Our pediatric surgical care
From thoracic surgery to bone fracture repairs, our expert pediatric surgery team is focused on ensuring your child's procedure is safe and effective.
General pediatric surgery
You can trust our pediatric surgeons to provide advanced general surgery, including procedures using minimally invasive technology. General surgeries we offer include:
Cancer-related surgery
Gastrointestinal surgery
Nuss procedure for chest wall deformities
Surgery for congenital abnormalities of the neck, chest and abdomen
Thoracic surgery
Pediatric ear, nose and throat (ENT) surgery
ENT conditions, such as earaches, are common in children. However, when your child's ENT condition gets worse, surgery may be the best option to treat it. Some procedures we offer include:
Tonsillectomy/adenoidectomy
Myringotomy (ear tubes)
Pediatric ophthalmology surgery
Eye conditions and injuries require an expert level of precision. We use leading-edge technology to perform the following:
Nasolacrimal duct surgery
Retinal surgery
Retinopathy of prematurity laser surgery
Strabismus surgery
Pediatric orthopedic surgery
When more conservative treatments are not effective at treating your child's orthopedic condition, they may be a candidate for one of the following procedures:
Bone fracture repair
Scoliosis surgery
Surgery for complex foot, knee and hip deformities
Pediatric urologic surgery
Urologic conditions can impact many areas of your child's life. Treating them requires specific training, and we are equipped to provide surgery options, including:
Orchiopexy for undescended testicle
Kidney stone removal
Hypospadias/epispadias repair for abnormality in the urethra opening
Post-surgery care
Our pediatric unit provides care for infants and children up to 18 years old. Located on the third floor of The Children's Hospital at TriStar Centennial, they offer 24/7 medical care by board-certified pediatric hospitalists, as well as nurses and other caregivers who are specifically trained to meet the unique needs of children.
The pediatric unit features:
Internet access
Kid-friendly games
Designated play and family waiting areas
Private rooms designed to promote an environment of healing
Sleeper sofas in every room for parents to comfortably stay with their child
In addition, the highly trained medical team in our pediatric intensive care unit (PICU) provides specialized care and 24/7 monitoring for children needing extra attention after a complex surgery.
Child life services
We offer comprehensive child life services to help your child feel at ease before their procedure, including:
Coping plan assessment for parents to complete prior to appointment
Pre-surgery tour
Preparation video and book
Planned hospital admission checklist and items to bring to the hospital
To schedule a pre-surgery tour or to speak to a child life specialist, please email or call (615) 342-3296.
Looking for a Location?
We also offer quality care at these other locations in our extended network.
Thrive Blog
Read our blogs to learn about preventive care and ways you can lead a healthier lifestyle.