Pediatric emergency care
Specialized staff provide pediatric emergency care in a pediatric-friendly emergency room (ER). Highly trained pediatric doctors and nurses use child-sized medical equipment to evaluate and treat your child for medical emergencies.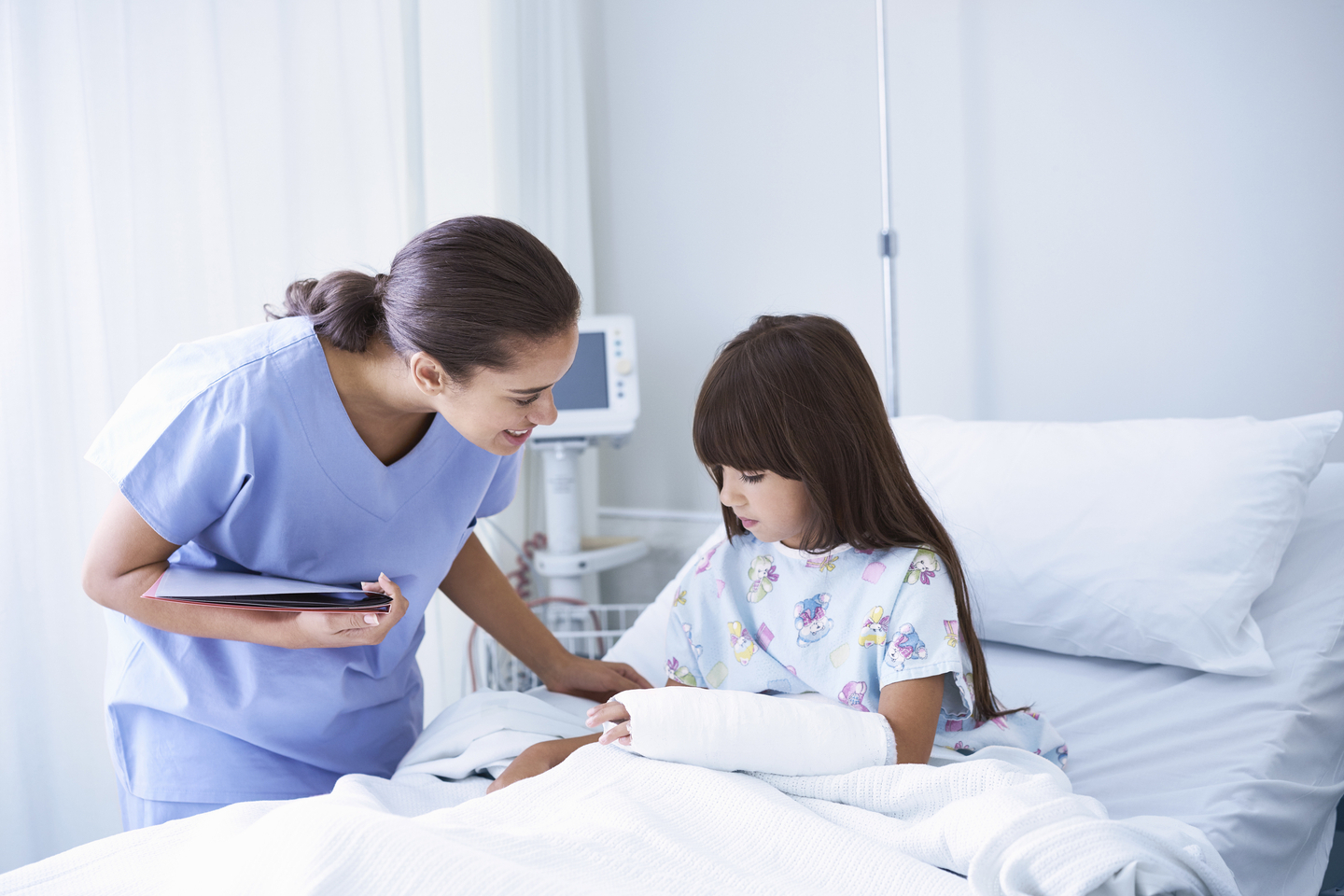 Pediatric emergency room (ER) in Smyrna, Tennessee
We know fast treatment is critical to caring for your child during an emergency.
TriStar StoneCrest Medical Center is one of Rutherford County's leading providers of high-quality pediatric emergency care. Our pediatric specialists are equipped with kid-sized technology to meet your child's needs in a kid-friendly setting.
Need a physician referral?
TriStar MedLine can help. We are available by phone Monday through Friday from 7:00am to 7:00pm CST.
TriStar MedLine can help. We are available by phone Monday through Friday from 7:00am to 7:00pm CST.
Related specialties
Learn more about our related specialties.
Common pediatric emergencies
Our pediatric emergency team is equipped to provide care for a number of both common and uncommon pediatric emergencies. Some of the pediatric emergencies we treat most often include:
Asthma attacks
Dehydration
Difficulty breathing
Fractures
Head injuries
High or persistent fever
Seizures
Severe allergic reactions
Severe infections
Severe pain
Emergency medicine services for kids
Our focus is not only on providing the highest quality medical care, but also on creating a comfortable environment for the whole family.
About our pediatric ER
Our facility features a separate waiting area for pediatric patients and their families. Your child will be treated in one of six state-of-the-art examination rooms. Services and amenities we offer include:
24/7 staffing by pediatric emergency medicine physicians
Access to advanced care at The Children's Hospital at TriStar Centennial Medical Center
Access to our Level III Trauma Center
On-call availability of pediatric surgeons and anesthesiologists
Our Level III NICU
We also offer neonatal care at our neonatal intensive care unit (NICU). Here, our team of doctors, nurses and neonatologists provides comprehensive care for babies born prematurely, between 32 and 39 weeks of gestation. So no matter what type of care your little one needs, we are always ready to help them grow healthy and strong.
Looking for a location?
We also offer quality care at these other locations in our extended network.
Thrive Blog
Read our blogs to learn about preventive care and ways you can lead a healthier lifestyle.