Excellent care specialized just for your child
The Children's Hospital at Tristar Centennial is ready to care for your child, from bumps and bruises to life-threatening illnesses. Our broad range of services includes neonatal care, pediatric surgery, pediatric intensive care, emergency care and outpatient services.
MyHealthONE®
MyHealthONE is your secure, online health portal to find your most recent imaging results, view hospital lab results, pay your hospital bills and more.
MyHealthONE is your secure, online health portal to find your most recent imaging results, view hospital lab results, pay your hospital bills and more.
Board-certified pediatric specialists in Nashville, Tennessee
The Children's Hospital at TriStar Centennial has a team of board-certified pediatricians, pediatric intensivists and pediatric subspecialists who are specially trained to meet the unique needs of your child. Our staff includes child life specialists who distract and help children understand their hospital stay in an age-appropriate way. Our sensory-friendly hospital means our staff has additional training with sensory disorders, offers rooms with dimming lights and provides sensory-friendly toys.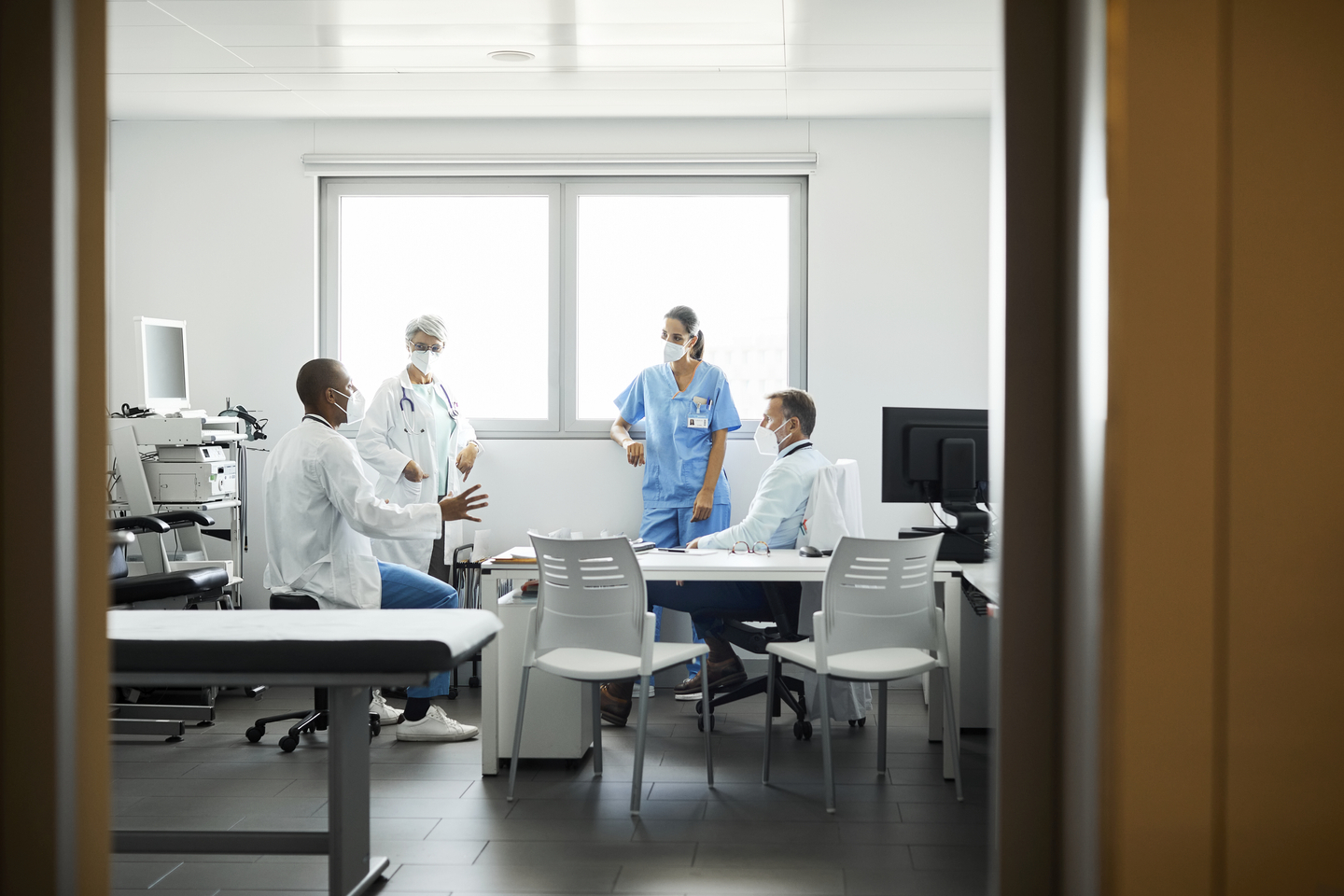 Why people choose us
Our hospital is committed to offering advanced healthcare services with a compassionate, patient-focused approach in the Nashville community.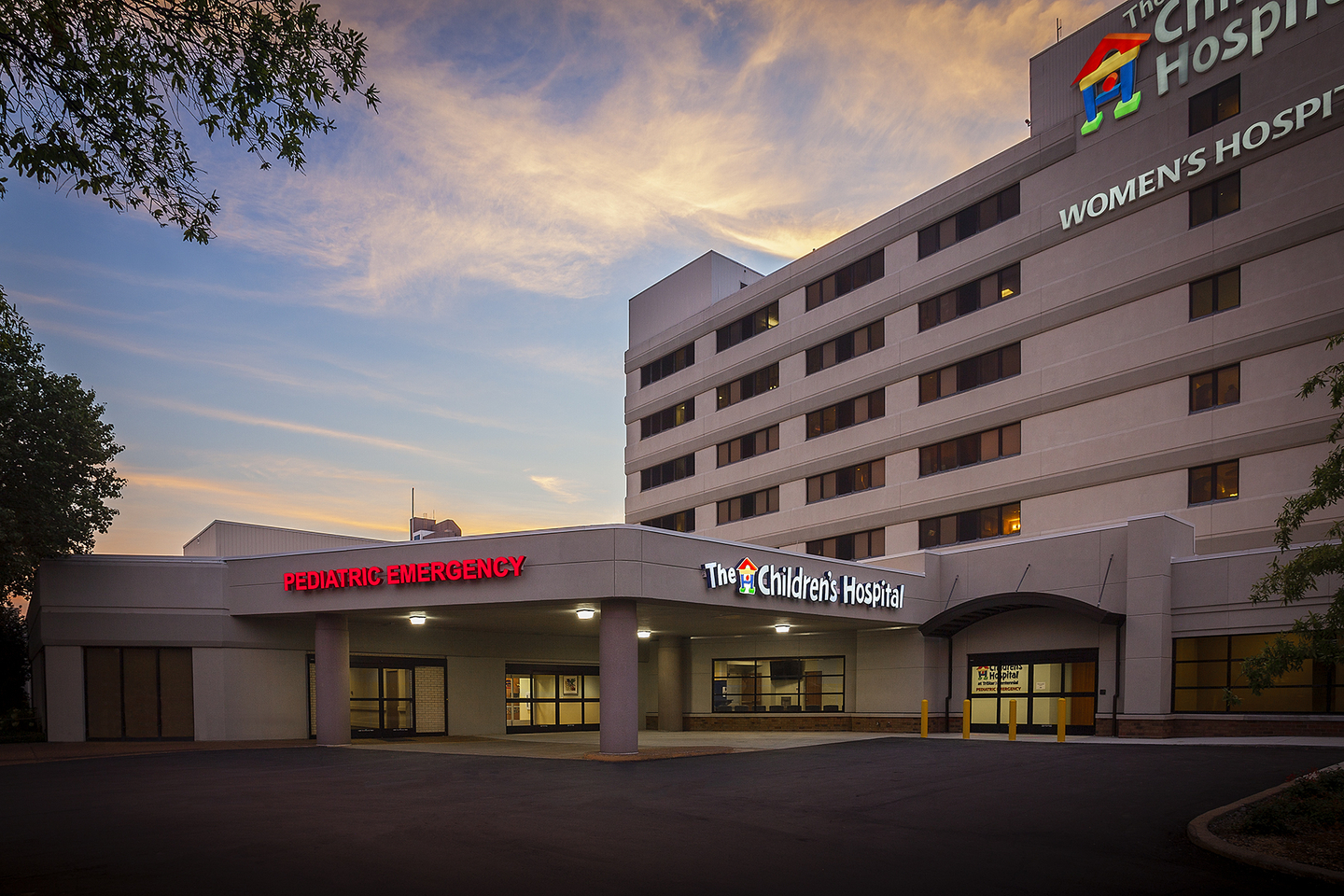 We live here and work here.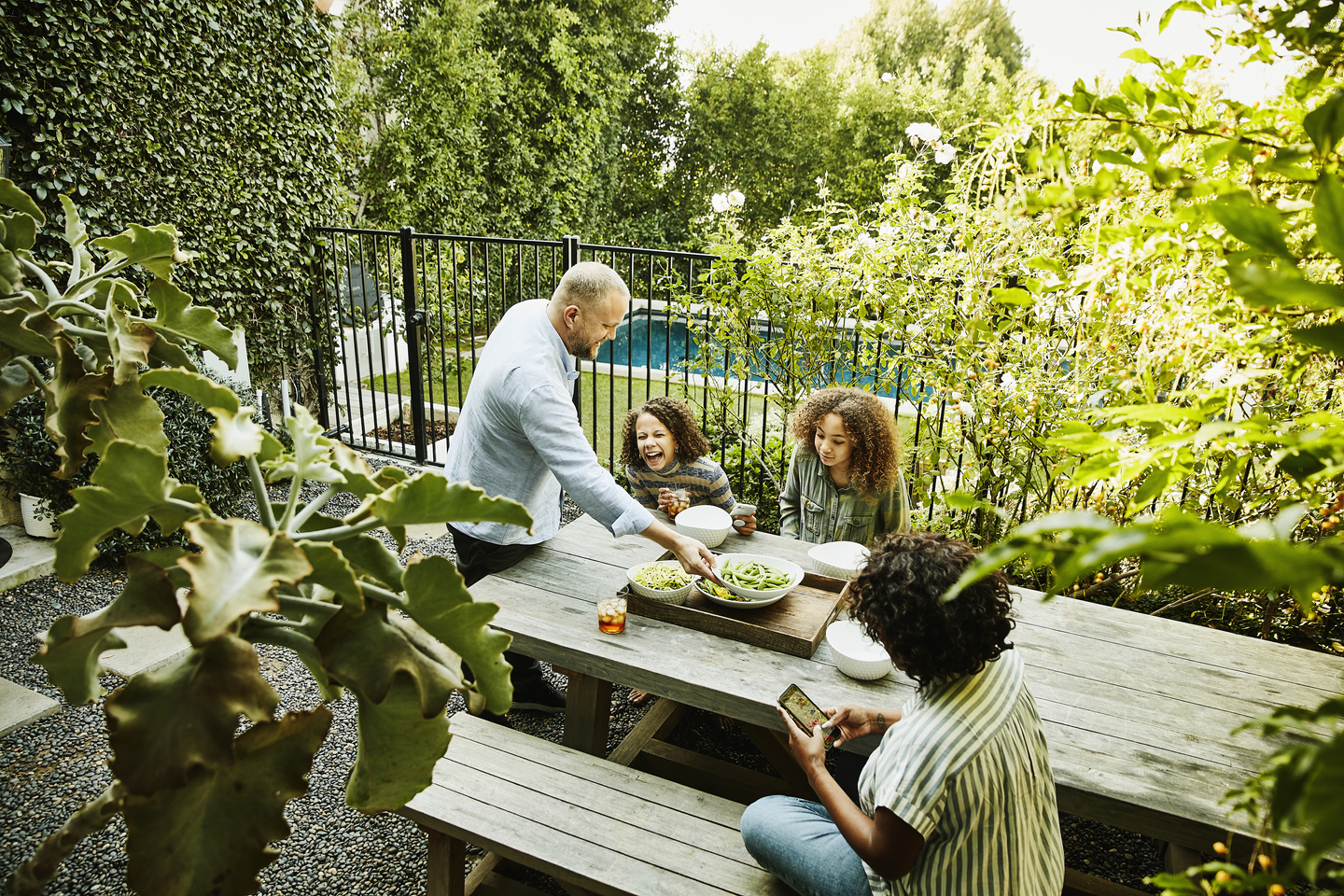 We provide high-quality care.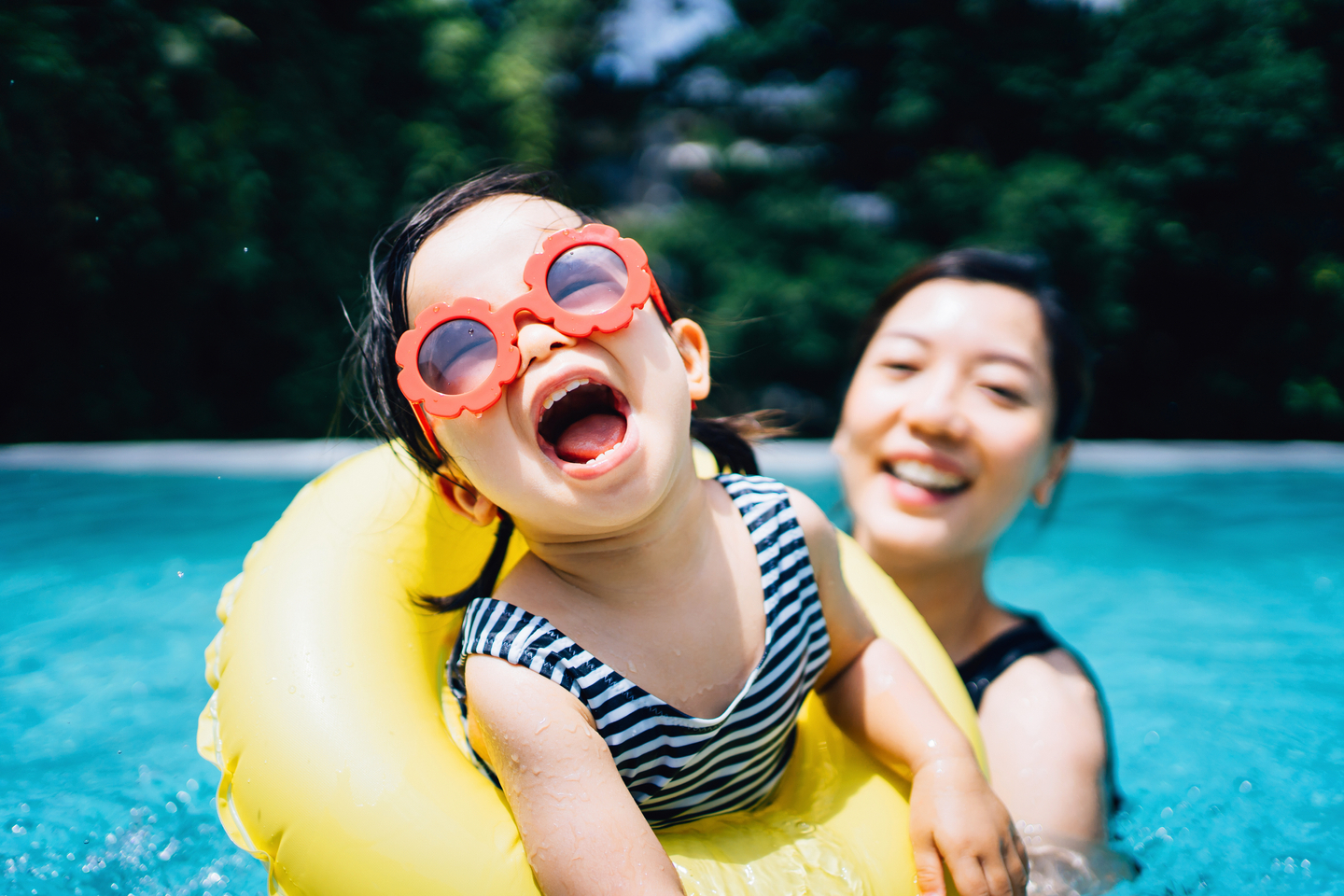 We're part of the Nashville community.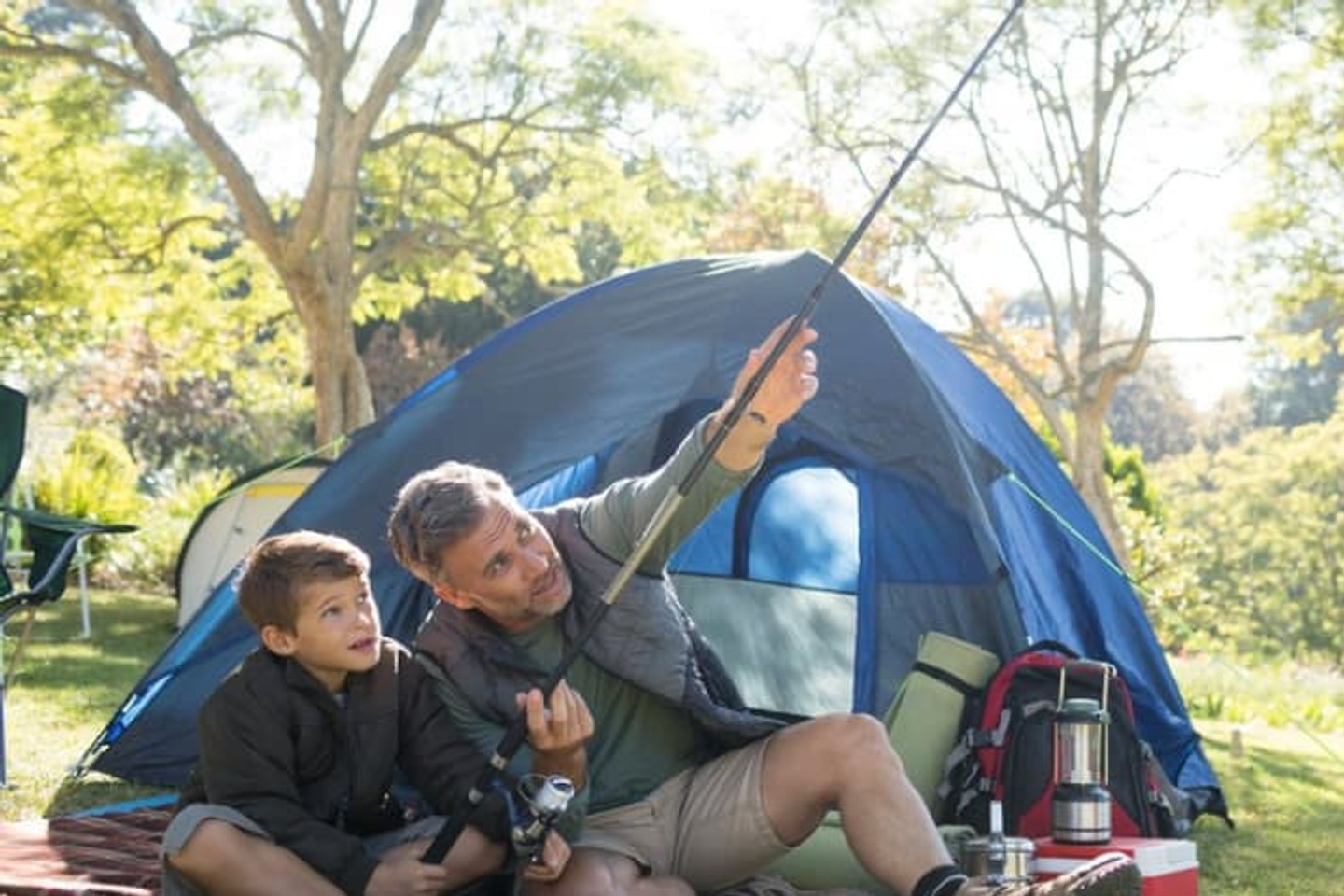 Capabilities
24/7 Pediatric emergency room (ER)
Neonatal care, Level III NICU
Pediatric cardiology
Pediatric gastroenterology
Pediatric intensive care
Pediatric neurological care
Pediatric oncology
Pediatric rehabilitation
Pediatric sleep medicine
Pediatric surgery
---
---
---
Pediatric intensive care
Children who have complex surgery or need to be hospitalized due to serious illness or injury often are cared for in our pediatric intensive care unit (PICU).
Learn more about our PICU
Preparing for your visit
We strive to inform patients about financial expectations regarding healthcare services and prepare them for upcoming procedures.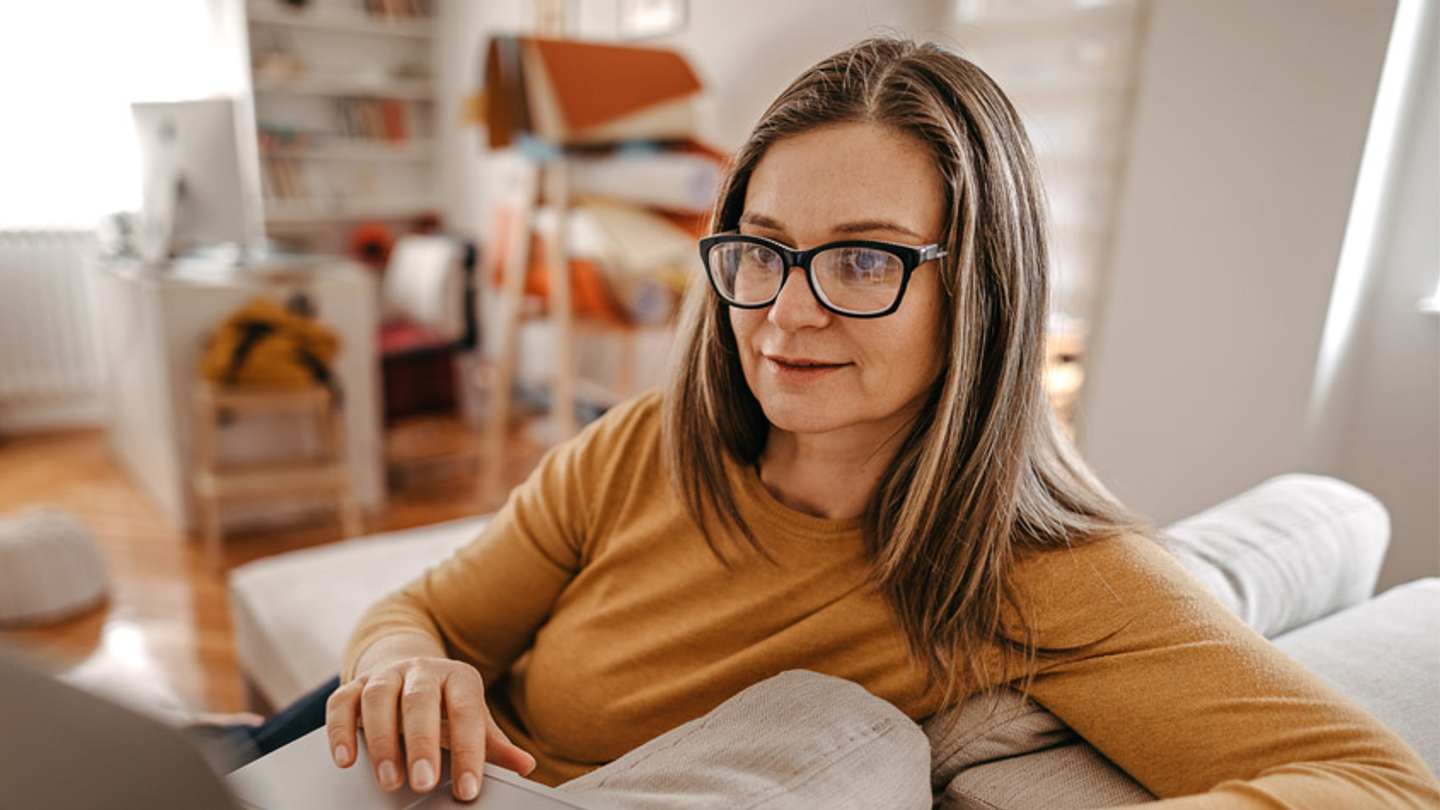 Patient financial resources
Our hospital is committed to providing useful information to our patients so you can understand the financial side of your healthcare needs.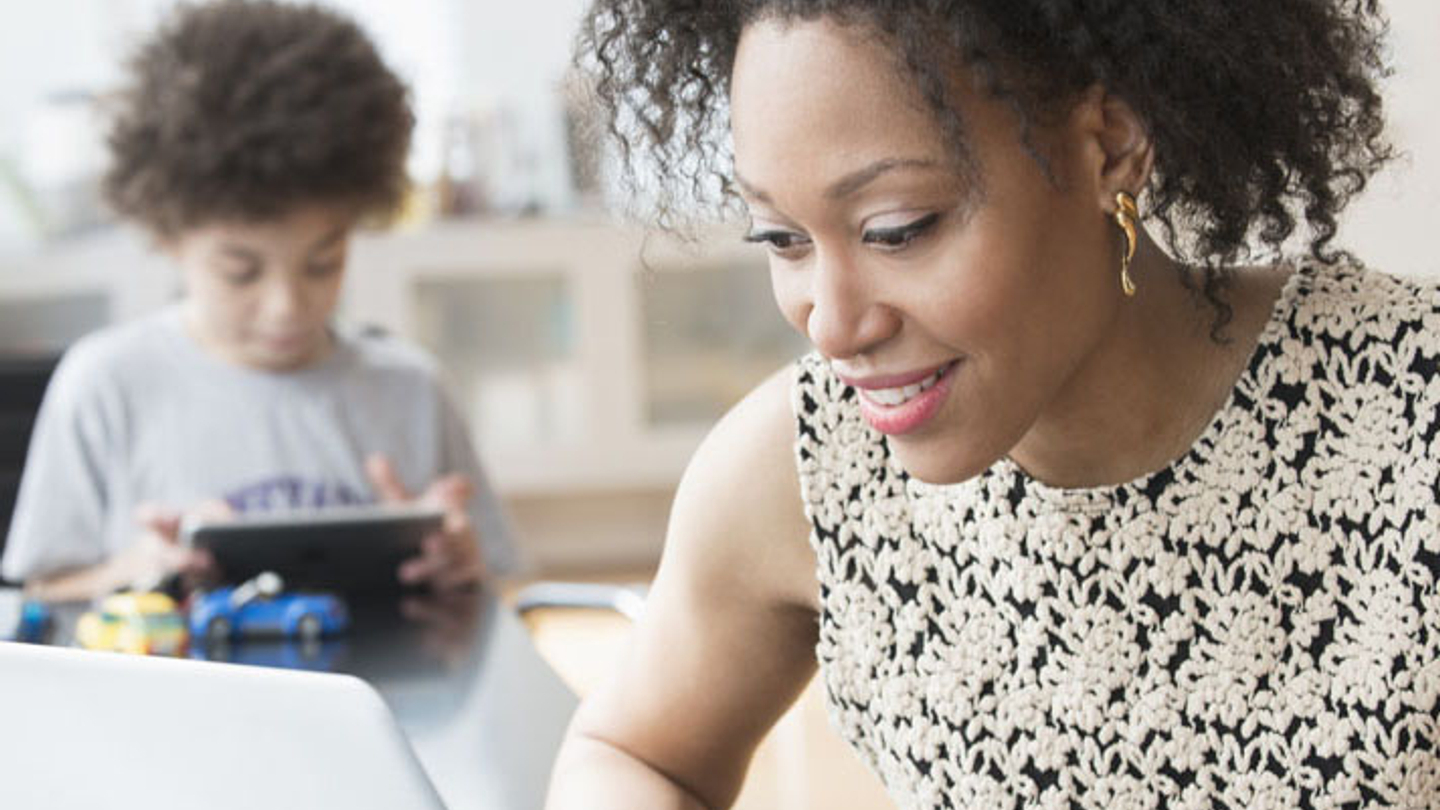 Register online
We know your time is valuable, so we offer convenient online registration for services such as surgical procedures, mammograms and diagnostic tests and treatments.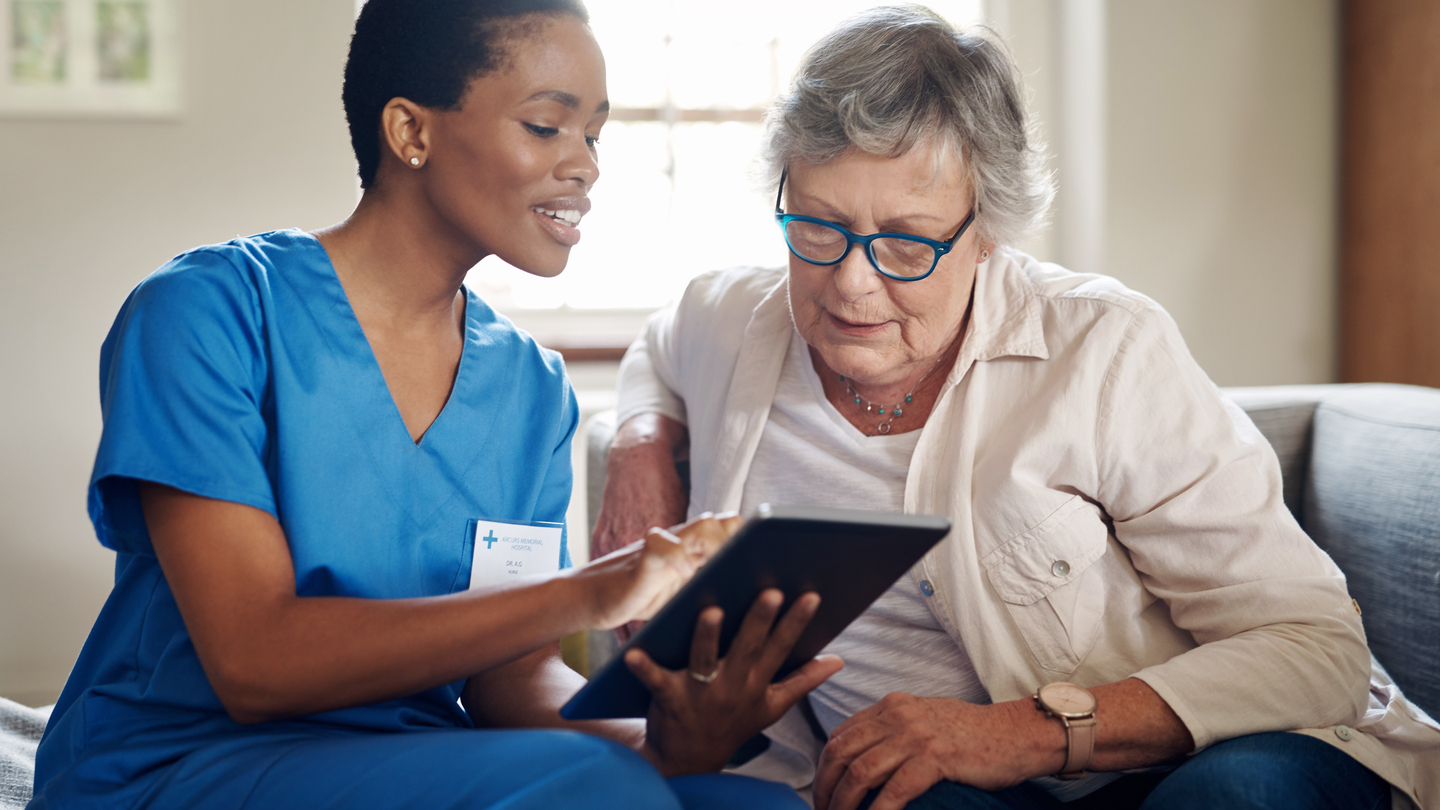 Advanced care planning
When creating an advanced care plan, there are several aspects to consider. That's why we've put together a set of guidelines to help you make your plan.
For visitors
We want our patients' visitors to be informed and have pleasant experiences. To do that, we provide information regarding our visitor services and policies, guest Wi-Fi access, community partnerships and other resources.
Visitor services and policies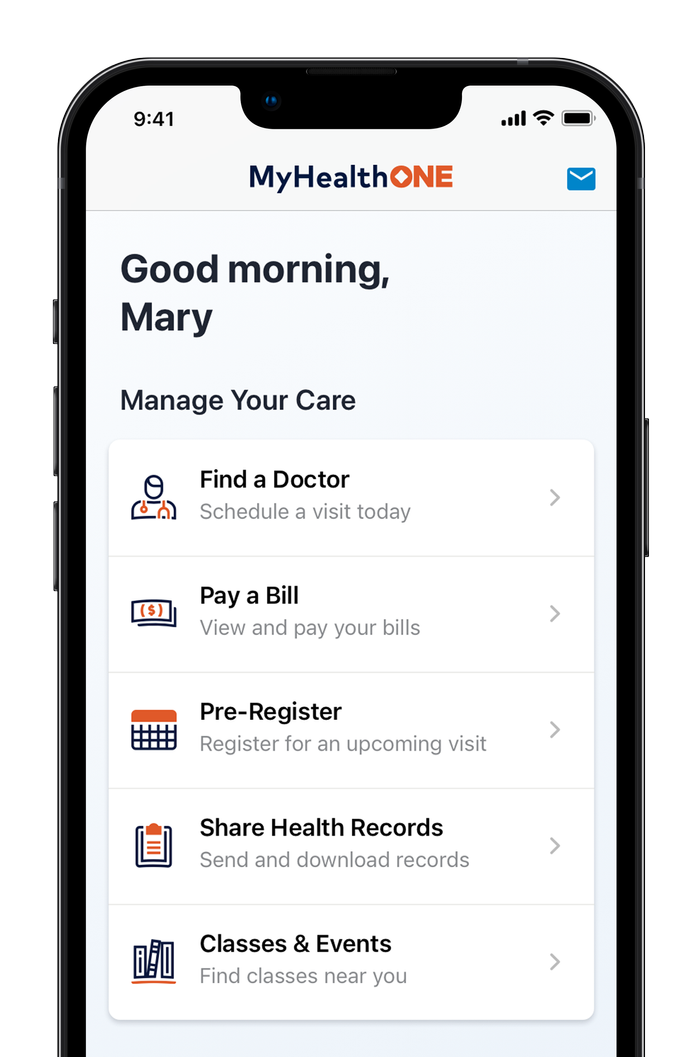 MyHealthONE allows you to manage all parts of your healthcare easily and securely
View health records — lab results, physician notes, imaging reports and more
View your post-visit summary
Schedule a follow-up appointment
Share your health records with a physician or caregiver
And more
Create an account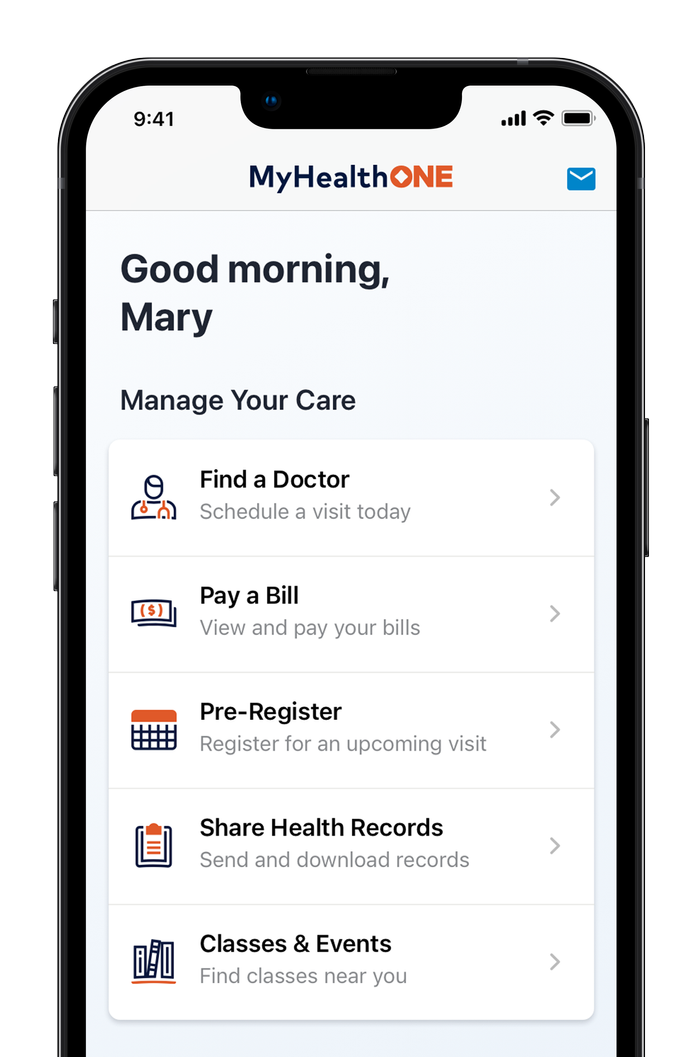 ---
Download the MyHealthONE app on the App Store® or Google Play
Thrive Blog
Read our blogs to learn about preventive care and ways you can lead a healthier lifestyle.