Emergency Medicine Residency at TriStar Skyline Medical Center
Our physician faculty-led program offers a challenging curriculum and practical clinical training that gives you exposure to a range of emergency care settings.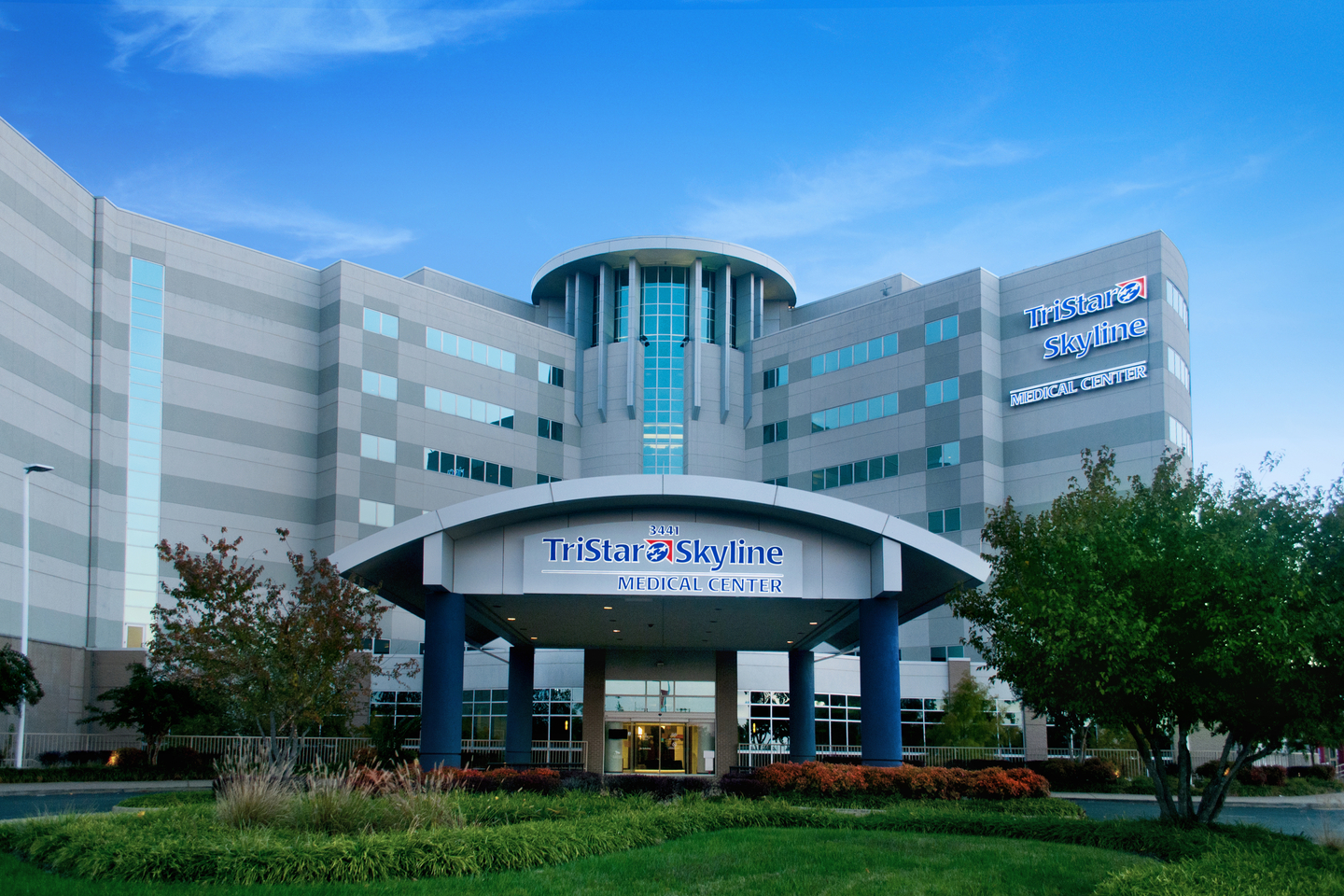 Welcome from our team
Welcome to the TriStar Skyline Medical Center's Emergency Medicine (EM) Residency Program, a part of Graduate Medical Education (GME) at TriStar Health.
Joining our residency program connects you to a community of physicians dedicated to clinical excellence, academic inquiry and professional development. We practice together, learn together and support one another.
While our residency is a young, accredited program by Accreditation Council for Graduate Medical Education (ACGME) EM program, our hospital is deeply rooted in an educational atmosphere providing interprofessional training opportunities by world-class educators with years of GME training experience. We invite you to learn about this exciting new opportunity in Nashville, Tennessee.
ACGME: 1104700001
NMRP: 2252110C0
Have questions? Reach out to us!
For more information, please contact Melissa Patrick, Program Coordinator,
Program overview
Our residency is a three-year ACGME-accredited program. We aim to provide a supportive, inclusive learning environment for physicians to develop the diverse procedural and medical skills necessary to deliver compassionate, patient-centered emergency care. In order to serve the rapidly-growing population of Middle Tennessee, the program incorporates training sites from the region's leaders in emergency and trauma care, training excellent physicians capable of flourishing in any clinical environment.
By fostering an environment of scientific inquiry, we contribute to a community that advances the field of emergency medicine and our understanding of best practices. Individualized attention to personal and professional development prepares our residents to lead with confidence and integrity, while integrating into the local communities of Nashville, heart of culture and medicine in Central Tennessee.
Learn more about our programs!
Check out our facilities, faculty and more using our online program guides.
Our Program Director and staff
Our team is comprised of skilled experts with deep experience and knowledge from which residents and fellows can benefit.
Program details
Curriculum highlights
We combine an innovative 18-month didactic curriculum with an expansive clinical program covering two unique training sites. Our residency will truly prepare you to handle any case, any time, anywhere. You work and learn in an efficient, community-based environment that mirrors the clinical reality of emergency medicine today. Graduates are ready to hit the ground running, with extensive procedural experience and a dedication to the practice of evidence-based medicine.
EM Fundamentals is our dedicated intern orientation month in July. This orientation equips new residents with skills for the most common and time-sensitive cases in EM.
---
Salaries
The following salaries are for the fiscal year 2022-2023 and may differ from future years' salaries.
PGY1: $55,078 (on-call meals $950)
PGY2: $56,701 (on-call meals $950)
PGY3: $58,510 (on-call meals $950)
---
Mission statement
The TriStar Skyline Medical Center Emergency Medicine Residency Program's mission is to develop the next generation of physicians and physician leaders.
As a part of HCA Healthcare, we are driven by a single mission: Above all else, we are committed to the care and improvement of human life.
This program is designed to offer residents a rewarding, educational environment where they are provided individualized learning opportunities by faculty and staff who support and sustain one another throughout quality care delivery. Our faculty are committed to ensuring the residents' clinical experience and educational needs are fulfilled while expanding their perspectives to be inclusive of cultures, values and ideals.
Frequently asked questions about our Emergency Medicine Residency
Here, we answer some of the most common questions about our program.
Does your program accept international applicants?
Our program reviews the applications of anyone who applies to the program. We consider international students if their training has included all of the typical elements of a United States medical school education and if they obtain all via requirements. Our program also requires that international students have some clinical experience in the United States and provide a letter of recommendation from that experience.
What are your cut-off scores for board examinations?
We do not have a specific cut-off value for board examination scores. We review each application in its entirety and holistically. We also do not provide information regarding the average scores of applicants and current residents.
Does your program consider DO applications?
Yes, we consider DO applicants. We prefer that DO applicants take the USMLE examination to provide a better comparison with MD applicants.
Do you require SLOEs Standard Letter of Evaluation for your applicants?
We find it helpful to have SLOEs in an applicant's file as this is a standard evaluation used by clerkships and EM residency programs throughout the country. We understand not all schools or rotation sites use this item when evaluating their students. We require three letters of recommendation, with at least one from an EM faculty member.
When will I hear about an interview offer?
We continuously review applications. If you have not heard we are declining an interview offer, your application is still under consideration.
Do you have a cut-off point of years since graduation?
We do not have any specific cut-off point. However, the longer you have been away from clinical medicine, the more challenging it is for us to assess your current skill set.
USMLE Step minimum scores?
We do not have a minimum score and take a holistic approach to reviewing applications. We will review an applicant who has had multiple attempts keeping in mind this makes for a less competitive application.
Is US clinical experience required? If yes, how long?
We require clinical experience in the US. An evaluation and letter of recommendation from a US-based emergency medicine physician are required.
Do you offer interviews to applicants enrolled in couples match?
How many total residents are in your program?
Our program is ACGME-accredited, with a complement of 36 residents.